Record-Breaking Performances Contribute to Swimming State Runner-Up Finish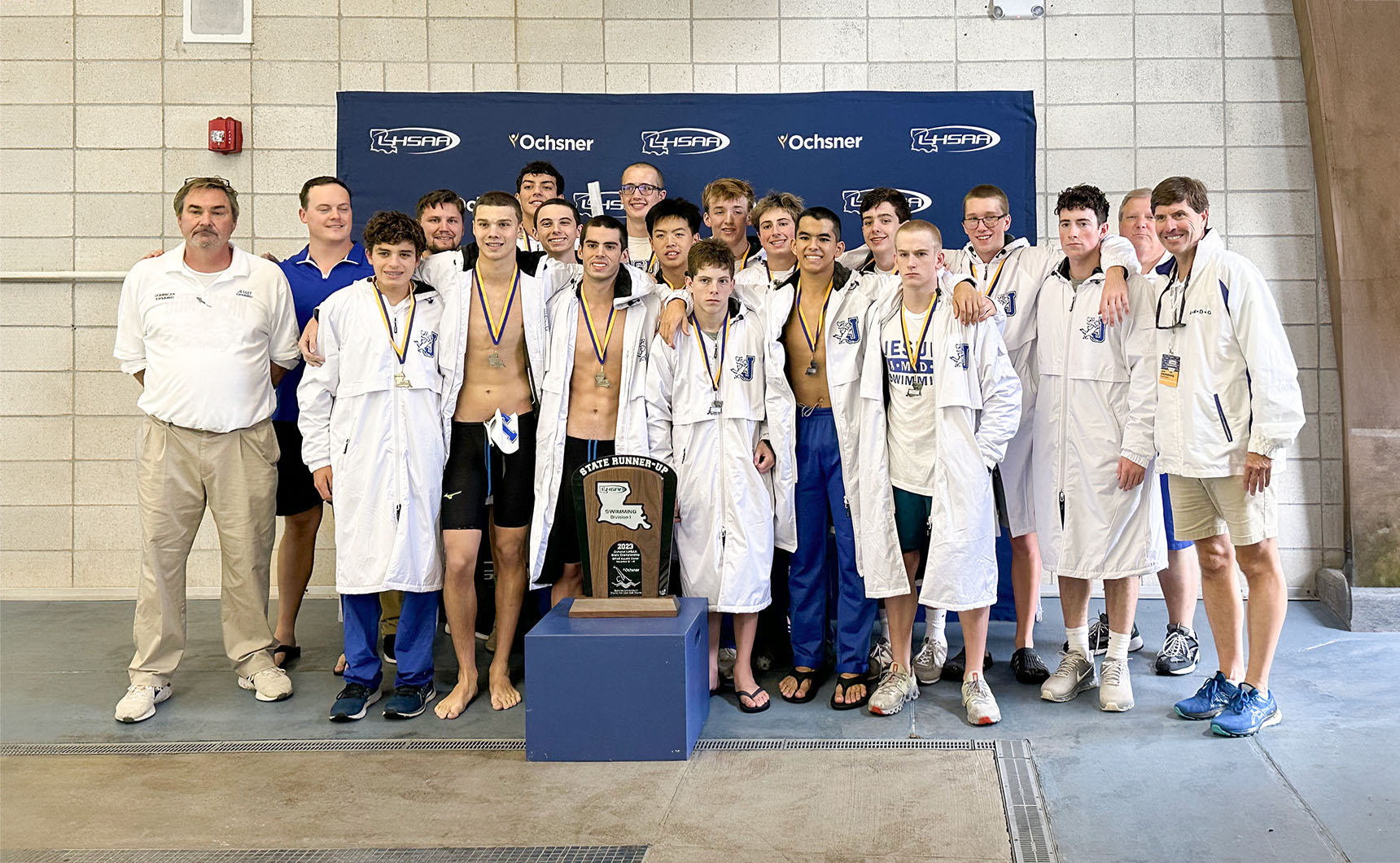 The swim team had a strong conclusion to its 2023 season at the LHSAA state swimming meet at the SPAR Aquatic Center in Sulphur, showcasing the results of early mornings and tough practices by breaking records to finish as the state runner-up. The team's performance was highlighted by outstanding individual achievements, particularly from junior Enzo Solitario and senior Jack Primeaux, who led the team with their record-breaking swims and first-place finishes. Collectively, the team won five events, and Solitario was named swimmer of the meet.
Solitario set a new best time of 44.40 seconds in the 100-yard freestyle, and in the 50-yard freestyle, he clocked an impressive 20.31 seconds. His victories were a testament not only to his own preparation and hard work but also to the spirit of competition and camaraderie that he attributes to his teammates and rivals alike. "I have to thank my teammates and the other competitors for the way they pushed me," he told Nola.com.
Primeaux, another key member of the squad, proved his mettle in the 100-yard backstroke and butterfly. After securing Division I first-place finishes in these events last season, he showcased his remarkable consistency and skill in the pool once again this year. Primeaux's contribution was crucial in the team's second-place overall finish.
These individual successes were part of a broad effort from every swimmer and coach. Despite the fiercely competitive environment, the team's spirit, resilience, and unwavering determination were evident. Head coach Bret Hanemann '85 expressed immense pride in the team's performance, noting that they "swam lights out."
The team's blend of experienced seniors and promising underclassmen bodes well for its continued success in the pool. As the swim team looks to the future, the foundation laid by these swimmers sets a high bar for upcoming seasons.