Wrestling Back on the Mat with Dual Meet Victories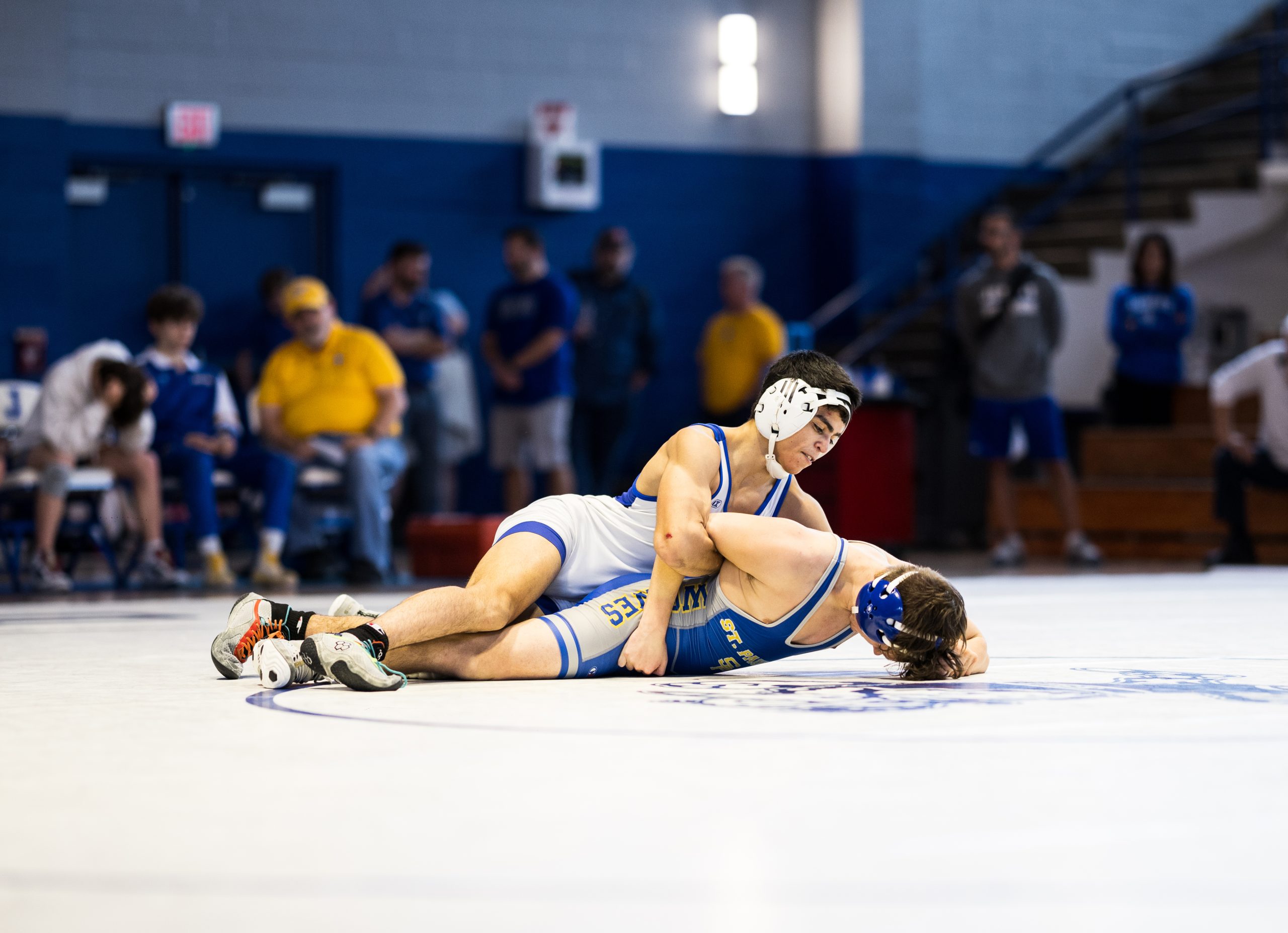 Returning to the mat for the 2024 wrestling season, Jesuit wrestling resumes its journey as the defending LHSAA State Champions fortified by a robust roster of returning starters. The team is led by captains senior Arthur Schott, who is currently injured, and junior Bodi Harris. The wrestling season has begun on a high note, with Jesuit leading dual meet scores: Jesuit 79, Riverdale 0; Jesuit 53, St. Paul's 15; and Jesuit 58, Chalmette 23.
"It's been a good start to the year. The depth we have in the program is really showing early in the season as we shuffle different guys in and out of the line up. With over 130 Blue Jays on the wrestling roster, it's a real 'iron sharpens iron' situation within the program. It's exciting to watch."

Head Coach Jon Orillion
Returning starters, each of whom secured notable positions at the 2023 State Championship, include: Michael Barnett (sophomore, state runner-up), Harris (junior, state champion), Jose Rincon (junior, 6th place), Wyatt Mire (junior, 5th place), Schott (senior, 3rd place), Patrick Matthews (senior), Jackson Calderaro (senior, state runner-up), Griffin Ellis (junior, 6th place), and Spencer Lanosga (senior, two-time state champion).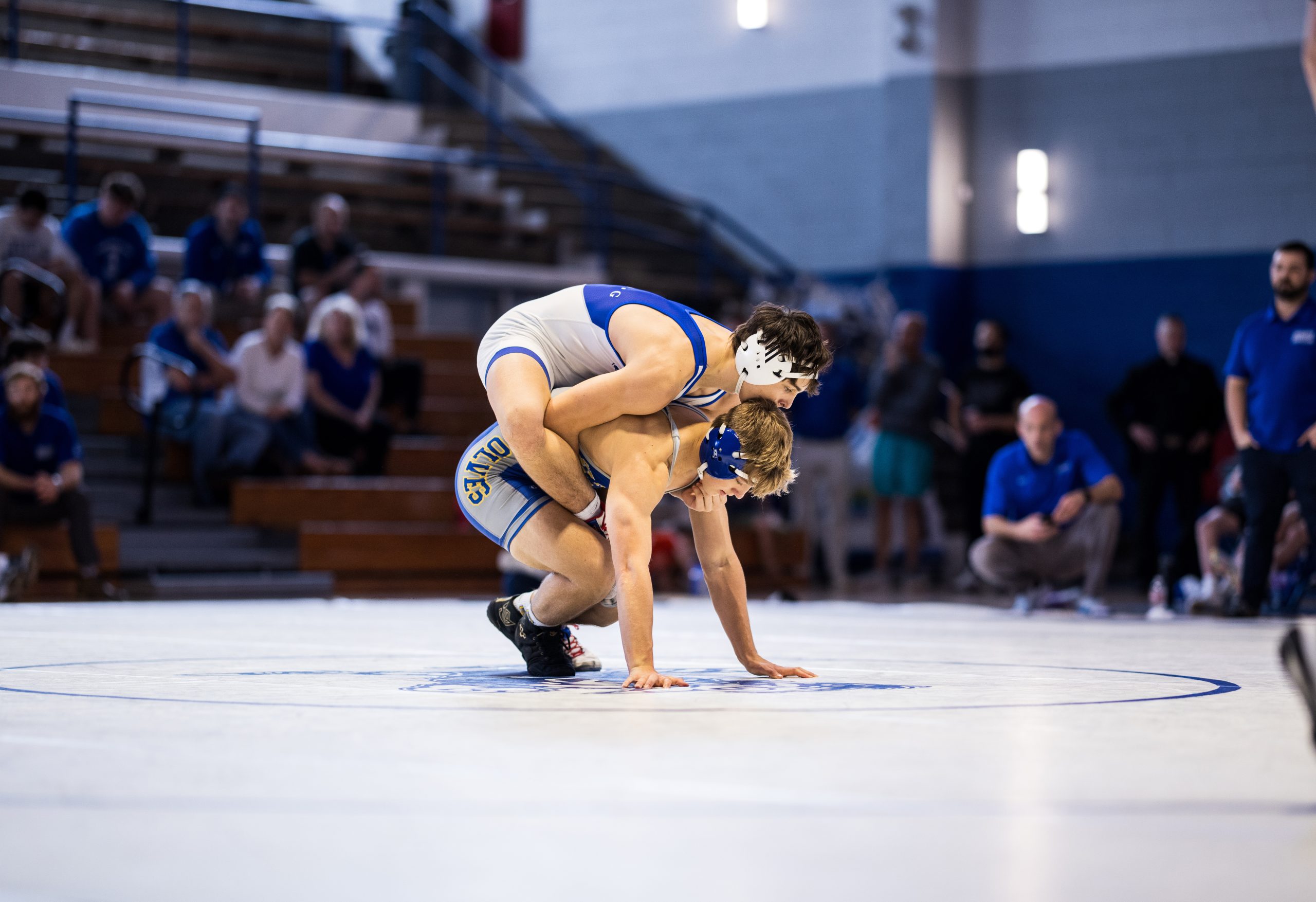 Several newcomers who have shown promise in their previous performances are welcomed to the team: Max Belsome (sophomore), Keegan Spiers (senior), J.P. Webre (sophomore), and Harris Treuting (junior) each claimed the title of JV State Champion last year. Meanwhile, Isaac Orillion (freshman), our youngest addition, was crowned Junior High State Champion last year.
The evolution of the program is notably impressive. From a humble beginning of 26 students in the 2020-2021 season, the team has grown exponentially comprising more than 130 athletes.
Just this week the blue jay wrestlers boasted two of it's dual meet victories. On Saturday, Nov. 11, wrestlers participated in their first home dual of the year against St. Paul's, securing a resounding 53-15 victory. Picking up wins for the Blue Jays were Barnett, Belsome, Harris, Rincon, Webre, Nicholas Rosevally, Treuting, Matthews, Calderaro, and Conner Vargas. One of the day's most thrilling matches occurred when freshman Orillion stepped up a weight class to wrestle a two-time state runner-up senior, narrowly missing the win with a score of 6-3.
On Wednesday, Nov. 15, Jesuit achieved it's victory over Chalmette with a decisive final score of 58-23. The Blue Jays clinched eight out of the twelve contested matches. Scoring falls for Jesuit were noted from Belsome (113), Grant Carroll (120), Spiers (132), Webre (138), Treuting (165), Mathews (175), and Caldarero (190).
Next up, the Blue Jay wrestlers will participate in the 5th annual Gulf Coast Clash on Friday, Nov. 17, and Saturday, Nov. 18, at the Mobile Civic Center in Mobile, Alabama. Jesuit is set to compete against teams from across the southeastern United States. For more information on the tournament click here.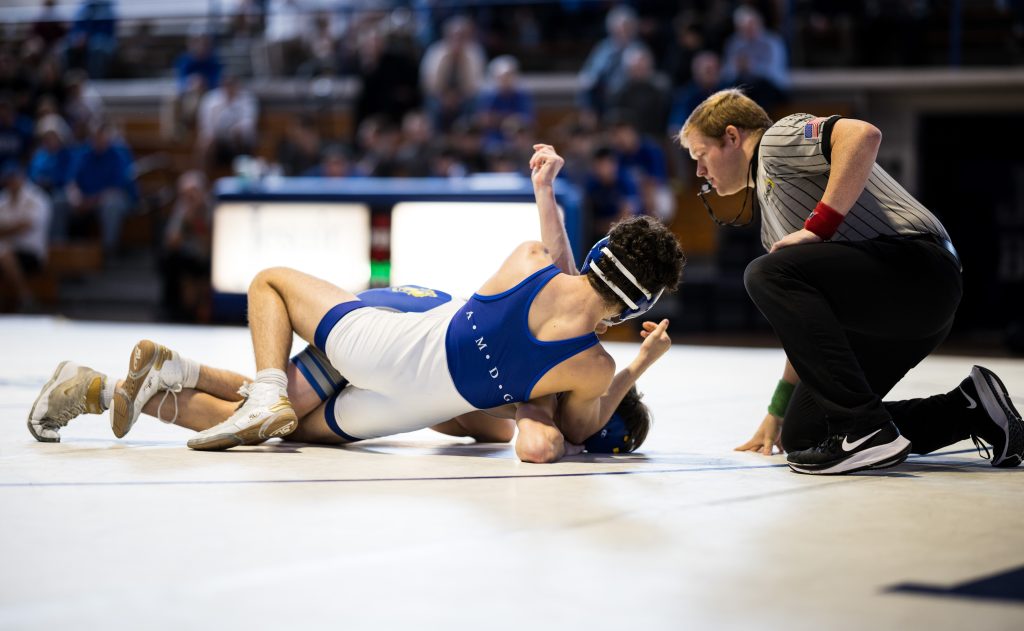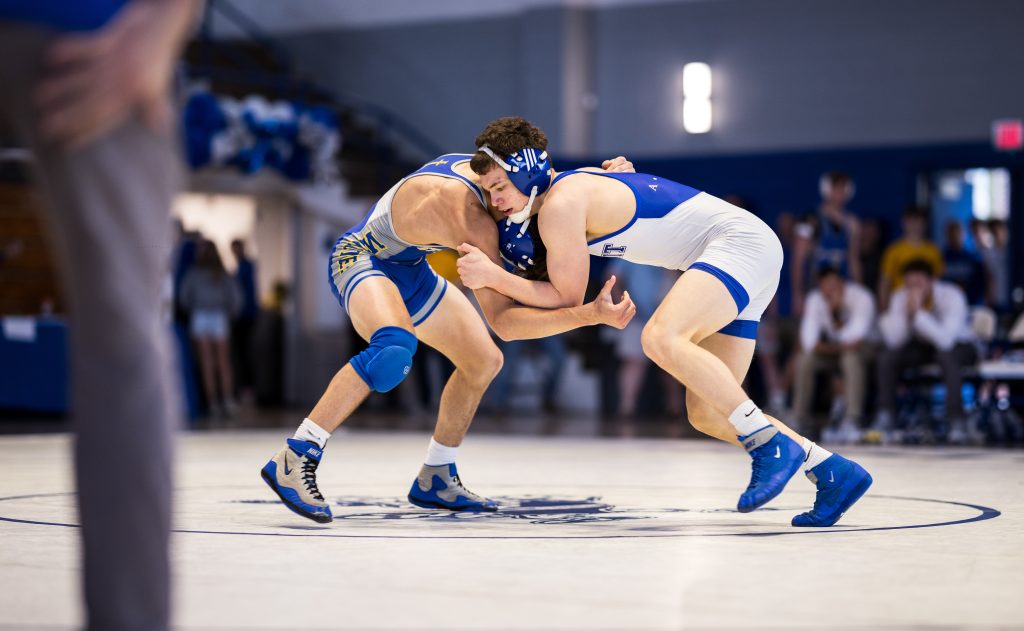 Loading…