The Blue Jay Shop to Hold Christmas Shopping Event on December 2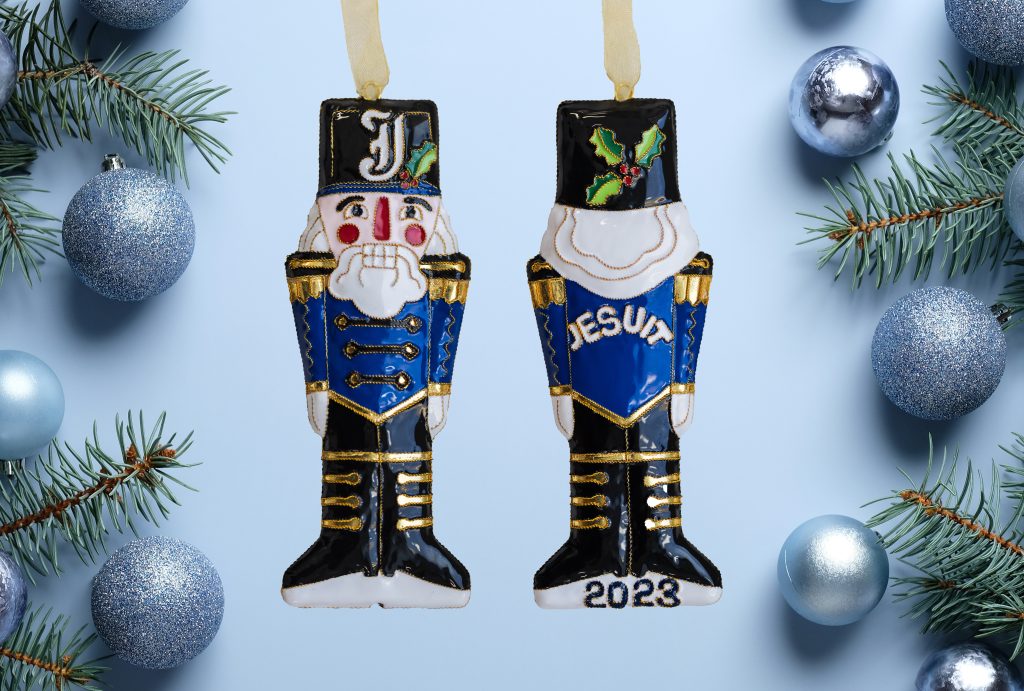 Jesuit invites students, parents, alumni, and friends to a special Christmas shopping event at Jesuit High School on Saturday, December 2, from 9 a.m. – 3 p.m. The first 100 attendees will receive an exclusive print of the stained-glass dome of the Holy Name of Jesus Chapel (better known as the "Small Chapel" or the "Second Floor Chapel"). With every $100 purchase, shoppers will receive a complimentary Jesuit gift bag that includes tissue paper and a custom to/from tag.
As part of Jesuit's collectible ornament series, The Blue Jay Shop is excited to offer a one-of-a-kind Cloisonné Christmas nutcracker ornament. Other featured items include custom Jesuit candles: "A Blue Jay Christmas" candle with a blue spruce scent and a "Carrollton & Banks" candle with a Himalayan bamboo scent.
New additions also include the Jesuit DOPP bag, sequin JAYS v-neck shirts, and a limited supply of Fig & Dove wreath sashes. The Blue Jay Shop is the perfect place to find meaningful gifts and stocking stuffers, including a Jesuit-branded bluetooth speaker, which is available for purchase or as a complimentary bonus item with purchases of $200 or more.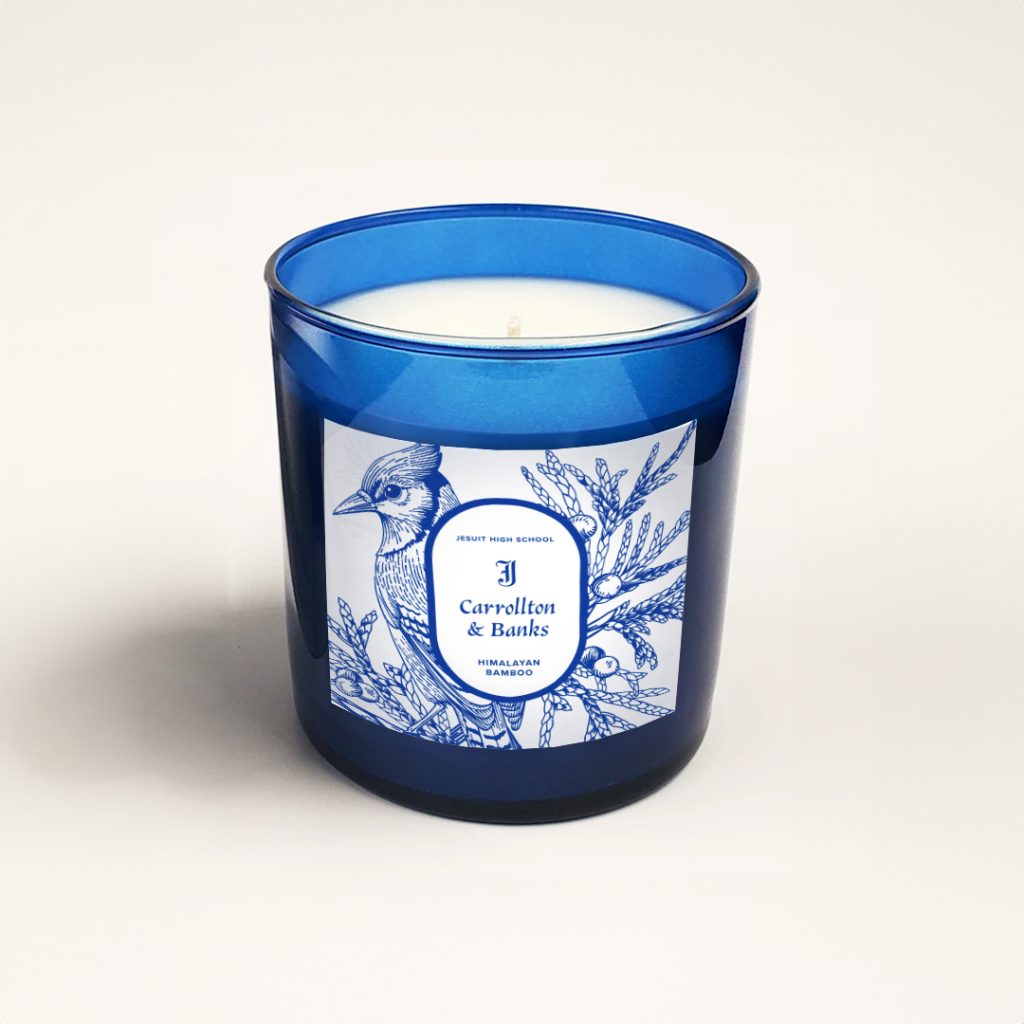 The Blue Jay Shop offers apparel for men, women, youths, toddlers, and infants. The store's online and in-person inventory includes an extensive selection of hoodies, t-shirts, and long-sleeve quarter-zips, and accessories such as baseball hats, visors, and even collars and leashes for four-legged friends. Beyond apparel, the shop is stocked with indoor and outdoor household items ranging from blankets to garden flags.
We look forward to seeing you on December 2. Please enter through the front of the Madonna Della Strada building located on the corner of Banks and Solomon Streets. Parking is available in the courtyard. If you cannot make this special shopping event, don't miss the chance to shop online.