John Michael Maristany Wins Essay Contest Honoring Maria Garcia Daly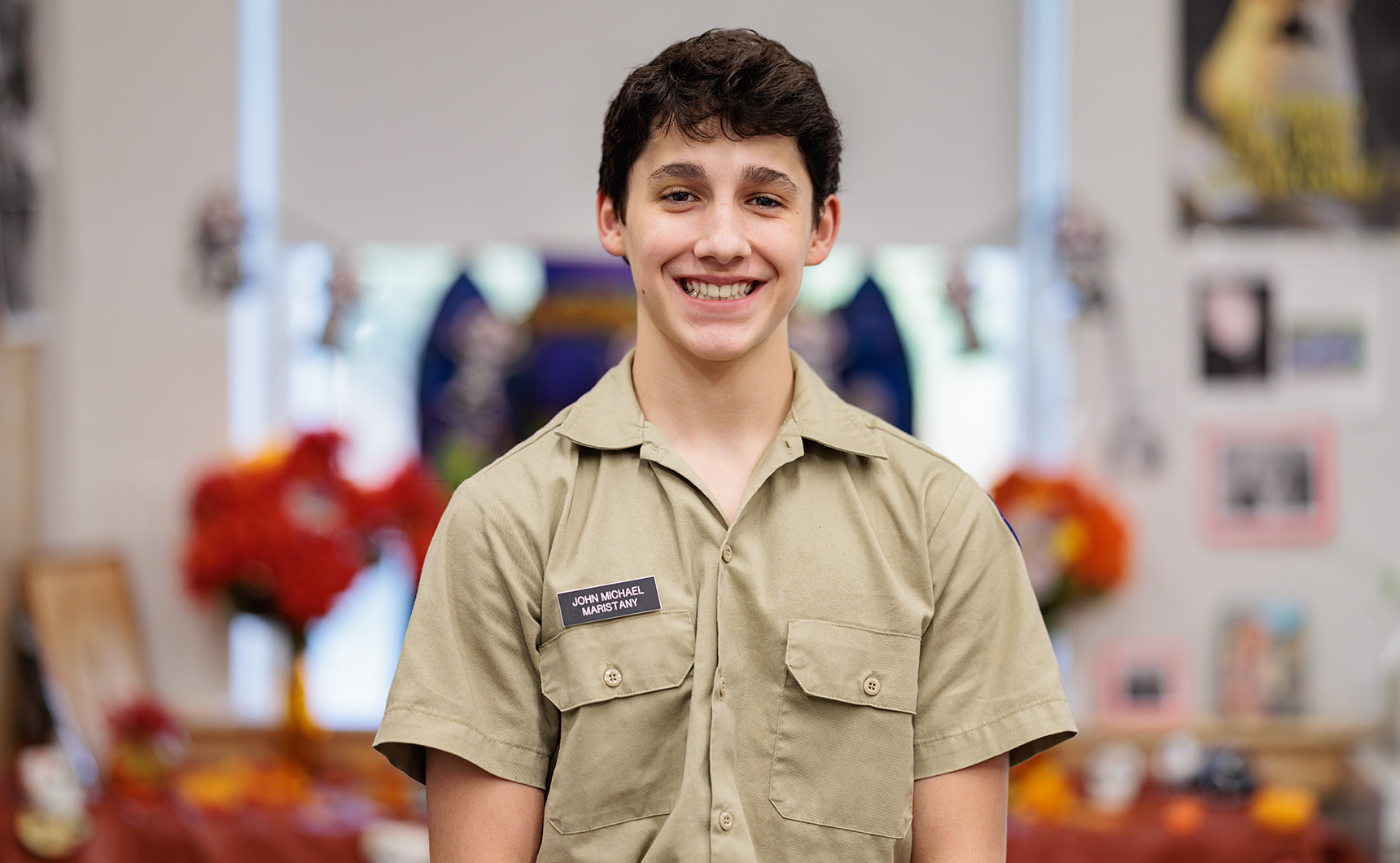 Freshman John Michael Maristany recently garnered first place in a competitive essay contest organized by The Spanish Society, a local nonprofit dedicated to promoting Spanish culture in New Orleans. Maristany's submission, titled "How Spain Made an Impact on the Architecture of New Orleans and the State of Louisiana," stood out among 63 entries from regional high school students.
The essay contest pays homage to Maria Garcia Daly, a respected member of the New Orleans community and a native of Galicia, Spain, who passed away in 2018. Her legacy continues through the works of The Spanish Society and its initiatives including this contest, which aims to enlighten youth about the profound Spanish influences in local architecture.
Click here to read Maristany's winning submission.
Maristany, who studies Spanish under the tutelage of Jesuit teacher Myrtha "Wess" Mandella, delivered a compelling narrative on the architectural hallmarks that Spain has imparted to New Orleans, particularly in the French Quarter. His essay highlights the iconic Spanish colonial architecture, such as the intricate wrought iron balconies and the lush courtyards reminiscent of his grandparents' anecdotes about Spain, their homeland.
The Renoudet Building in New Iberia and various Mission Revival style structures on the Louisiana State University campus are also accredited to Spanish influence in his winning piece. Maristany's insightful connection between the local edifices and the historic neighborhoods like Spanish Town further underscores the longstanding Spanish heritage within Louisiana.
The Spanish Society's recognition of Maristany's essay not only reflects his budding scholarly prowess but also his deep personal connection to the subject matter—his proximity to the late Mrs. Garcia Daly, his former neighbor, and the personal reflections on his own heritage bring an authentic voice to his composition.
Congratulations to Maristany on his academic achievement and his success in championing the rich cultural fabric that Spain has woven into the local community. His $500 award is a testament to his outstanding research and writing skills that are being honed within Jesuit's classrooms. Maristany was honored at the award ceremony on October 29th along with his family and Mandella, who were invited to join in commemorating his success.