Football Wins Over Rummel, Eyes Playoffs with Renewed Vigor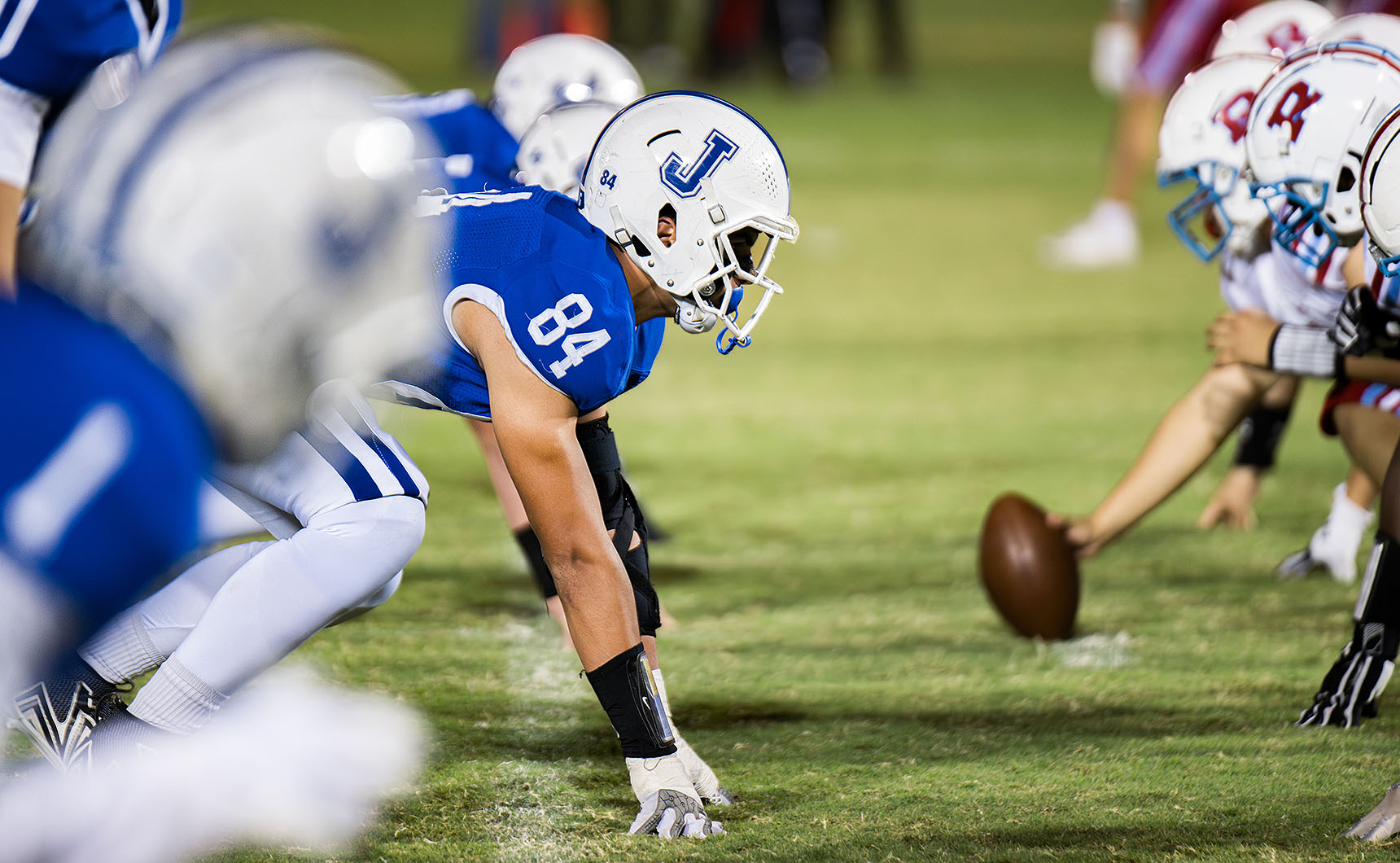 The football team sealed a 13-10 win against the Raiders from Archbishop Rummel High School, resiliently bouncing back from a tough game from the previous week. With November beginning and the LHSAA playoffs on the horizon, the victory not only places Jesuit in an improved position but also serves as a testament to the team's growth and persistence throughout the season.
At the Shrine on Airline, amidst the echoes of cheering fans and the tension of playoff implications, Jesuit's offense, led by senior quarterback Beau Perez, came out swinging. Perez's arm was instrumental in launching the Blue Jays to a first-half lead with crucial pass plays of 43, 55, and 17 yards. The offense carved through Rummel's defenses, resulting in a 13-10 advantage by halftime.
However, the story would not be complete without highlighting Jesuit's defense, which, in a remarkable display of discipline and strength, prevented the Raiders from securing a single first down in the latter half of the game. This robust defensive performance bolstered Jesuit's control, allowing the team to maintain its lead until the final whistle.
Perez emerged as the player of the game, orchestrating the offense with 192 yards passing and complementing it with 60 yards on the ground. His contributions were pivotal, reflecting the balance between strategy and execution that coach Ryan Manale emphasized was crucial against a team of Rummel's caliber.
"It's all about execution, about players making plays," Manale told Nola.com. "They are a very good football team, and especially a very good defensive team. We knew we were not going to be able to line up and just run the ball against them."
The win marks a significant shift in momentum for Jesuit, which experienced a tough phase earlier in the season, particularly against rival Holy Cross. Despite last week's setback, the Blue Jays have since regrouped and reemerged with a vigor that has reignited their playoff aspirations.
Looking back, the season's trajectory has been anything but linear for Jesuit. The ups and downs have sculpted a team that is not only physically tough, but also mentally unyielding. The season has shown that the team is more than capable of turning adversities into opportunities, and as the playoffs loom, this hard-fought victory over Rummel has undoubtedly repositioned Jesuit as a team peaking at the right moment.
Loading…