Cross Country Defends Championship in District 9-5A Meet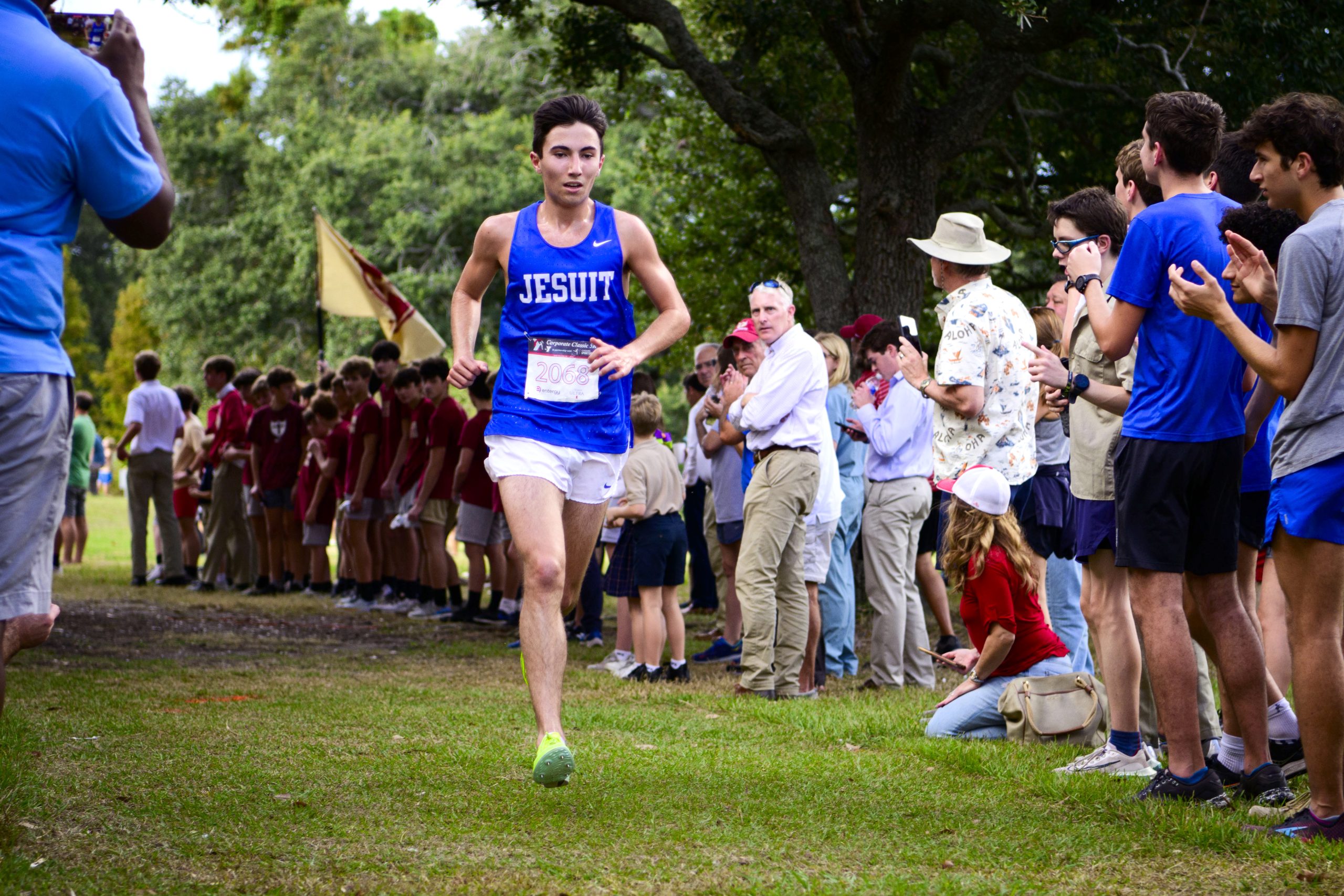 Jesuit's athletic program is designed to instill a sense of loyalty amongst teammates through high expectations and rigor—providing opportunities for students to seek God's greater glory beyond the classroom. In this pursuit while successfully defending its district championship title, Jesuit's cross country team has once again showcased the school's commitment to athletic excellence. Currently ranked third in the nation after sweeping the LHSAA state meet last year, the team added another victory to its impressive record by clinching a win at this year's District 9-5A meet at City Park.
Junior Brady Mullen set a brisk pace, maintained substantial leads throughout, and contributed significantly to the victory. The squad leveraged a 1-2 finish to stave off Brother Martin, last season's state runner-up, which had five of the next six fastest runners in the district meet.
Running second to Mullen, who finished in 14:46, was Brady Monahan, clocking in at 15:11.
Next for all 9-5A teams is the regional meet on this Friday, November 3, at City Park followed by the state meet on Monday, November 13, in Natchitoches.
Team scores: 1, Jesuit 26. 2, Brother Martin 29. 3. Holy Cross 88. 4, John Curtis 124. 5, Rummel 125.
Top 10 individuals: 1, Brady Mullen, Jesuit 14:46. 2, Brady Monahan, Jesuit 15:11. 3. Noah Mooney, Brother Martin 15:21. 4. Lucas Sampedro, Jesuit 15:24. 5. Daniel Falk, Brother Martin 15:38. 6. Gabriel Metoyer, Brother Martin 15:39. 7. Luke Regan, Brother Martin 15:39. 8. Trey Trainor, Brother Martin 15:39. 9. Joe Accardo, Jesuit 15:47. 10. David Quintana, Jesuit 15:56.
Loading…