Jesuit Announces Jeremy Reuther '01 as Next Principal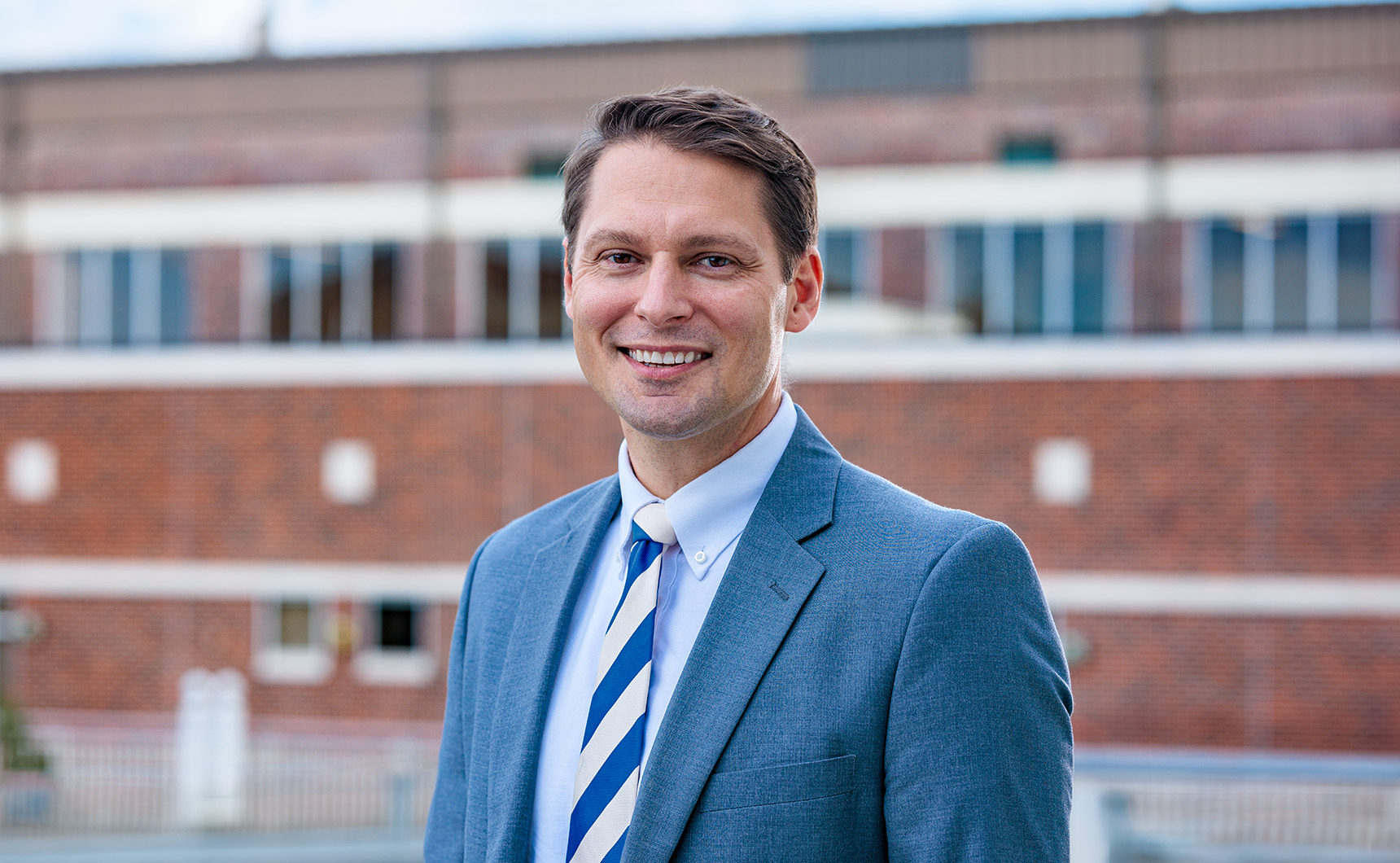 Filled with both sincere gratitude and enthusiastic anticipation, today Jesuit High School announces a new chapter in its academic leadership. Principal Peter Kernion '90 is embracing a new opportunity as the Head of School at Stuart Hall School for Boys, an outstanding elementary and middle school with close ties to Jesuit. While we will miss his steadfast leadership, we are equally thrilled to welcome Jeremy Reuther '01, our current assistant to the president for mission, as the new principal of Jesuit High School for the 2024-25 school year. Kernion will complete the academic year at Jesuit, ensuring a strong transition.
In his tenure at Jesuit, Kernion has been a cornerstone of the Blue Jay community who has ensured that Jesuit and its students have thrived academically, spiritually, and athletically. He leaves behind a legacy of hard work and steady leadership that will be missed.
"In a nutshell, my years at Jesuit have been meaningful and fulfilling, and I will certainly cherish the memories and relationships formed over the years," Kernion warmly reflected. "While I will have the majority of this academic year to enjoy finishing out my role as principal, I am looking forward to continuing to participate in the Jesuit community as an alumnus and as a parent of an alumnus."
"Peter's service has been nothing short of outstanding from his time as an assistant principal during Katrina to his leadership through Covid up through today," said Fr. John Brown, S.J., Jesuit's president. "I'm grateful to know that Stuart Hall will be in such good hands. For our part, Jesuit finds itself in the enviable position of having someone like Jeremy ready to take charge. With nearly two decades of service here at Jesuit, Jeremy has demonstrated every quality that make him the right choice for our next principal."
Reuther has been a longtime teacher, theology department head, campus minister, communications director, and assistant to the president for mission who has most recently directed the early phases of Jesuit's newest strategic plan. He will step into this new role with considerable experience in developing Jesuit's faculty by leading the program to recruit and retain exceptional teachers, directing faculty formation activities, and assessing teacher performance. Soon to receive his doctorate in Catholic school leadership, he brings to the table not just years of experience as a Catholic educator, but also a profound understanding of Jesuit's core values and mission.
"I am honored to serve the students and families of Jesuit High School as the next principal," Reuther expressed. "Our devoted faculty inspires students to courageously offer the very best of themselves in service to God and to others. It is humbling to serve with them in our shared mission for God's greater glory. I am grateful to Peter Kernion for his continued mentorship. His leadership of Jesuit has made it possible for me to assume the role of principal at a time when the school is ardently fulfilling its mission while raising its gaze toward the future."
Kernion and Reuther will work closely in the coming months to ensure a seamless transition, engaging with faculty, staff, leadership, families, and other vital members of the community.
"As I pass on the reins, I couldn't think of anyone more capable than Jeremy to continue to advance the mission of Jesuit High School," said Kernion.
The Jesuit community extends its deepest appreciation to Kernion for his 28 years of tireless service to his alma mater. Parents, students, alumni, and friends are invited to welcome Reuther as he prepares to lead Jesuit's storied academic program into the future.