Blue Jays Spanning 70 Years Gather for Lively Evening in NYC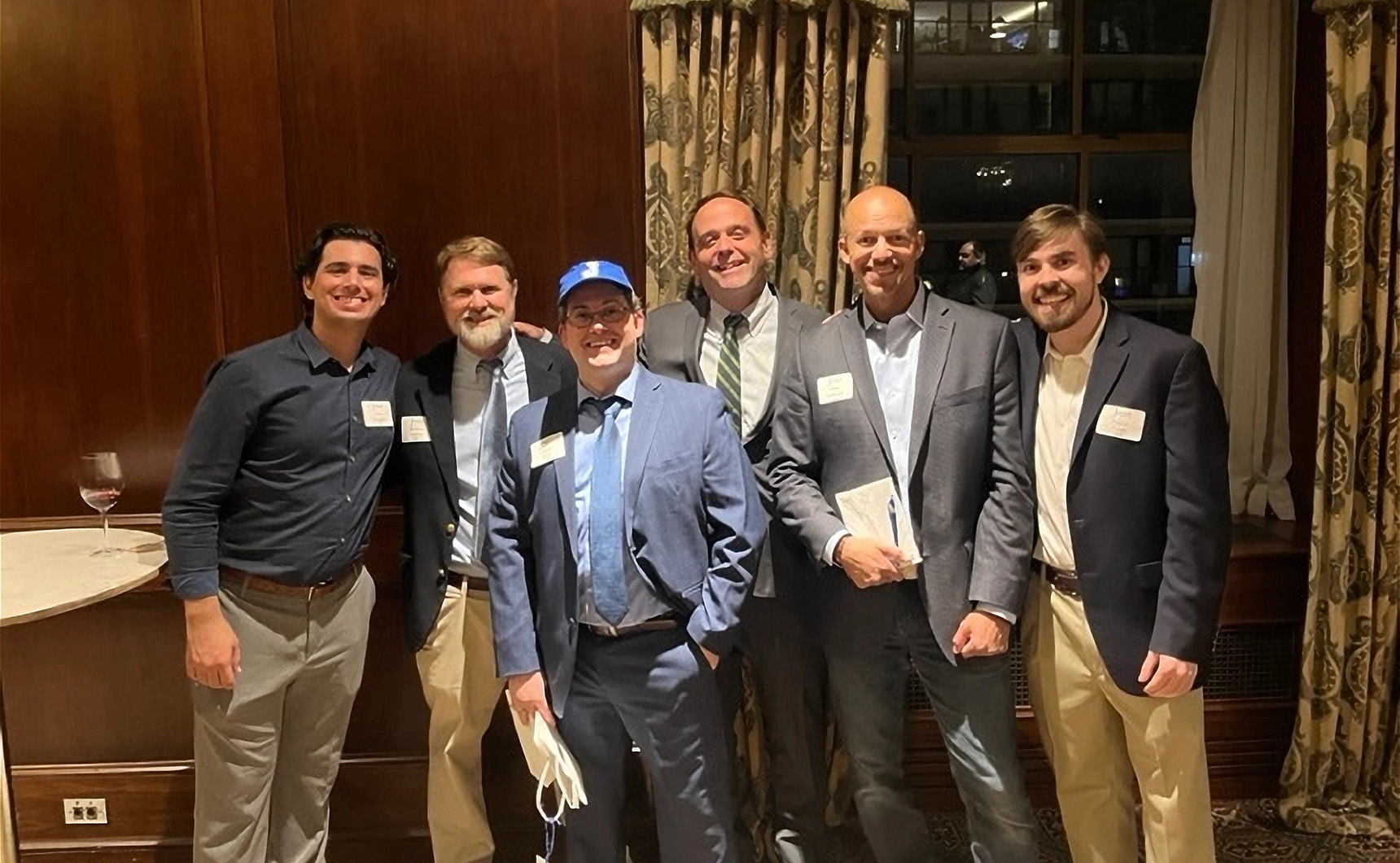 Carrying Jesuit's mission across the globe, Blue Jay alumni reside throughout the world. To steward these Blue Jay's lifelong loyalty to facilitate alumni networking in cities outside the New Orleans area, Jesuit hosts events around the country, often through various "alumni chapters."
Alumni spanning the Classes of 1953 through 2023 gathered at the New York Athletic Club on September 20 for an evening of conviviality and camaraderie. Bill Murray '53 hosted the reception for all Blue Jays in New York and the tri-state area. Traveling from New Orleans for the event were Jesuit President Fr. John Brown, S.J., Alumni Director Michael Prados '83, and Senior Development Officer Jean Paul Perrilliat '03.
Fr. Brown welcomed the group in a reception room on the tenth floor of the Athletic Club at the southern edge of Central Park and gave an update on the state of the school. Murray also addressed the group, emphasizing the influence that Jesuit has had on him and encouraging the area alumni to continue to stay connected to their alma mater.
Alumni from across the decades enjoyed visiting with one another and school representatives from back home. Especially enthusiastic about meeting fellow Blue Jays in the Big Apple were a number of college students, some of whom just arrived in New York for their first semester of classes.
Active Chapters
Contact the alumni office for information on events and involvement.
Acadiana (Lafayette-Lake Charles, Louisiana)
Baton Rouge, Louisiana
Emerald Coast (Mobile, Alabama; Pensacola and Destin, Florida)
Houston, Texas
Central Florida (Orlando and Tampa, Florida)
San Francisco Bay Area, California
Future and Pending Chapters
Jesuit has held alumni events in the follow cities. If you are interested in being part of a leadership team for your city's chapter, contact the alumni office at (504) 483-3840.
Atlanta, Georgia
Austin, Texas
Boston, Massachusetts
Chicago, Illinois
Dallas, Texas
Denver, Colorado
Los Angeles, California
New York, New York
Philadelphia, Pennsylvania
Phoenix, Arizona
Seattle, Washington
Washington, D.C.
Moved? New email address? Got married? Had a baby? Update your information here to stay connected with upcoming Jesuit alumni events and programs.
Loading…