All-School Mass Celebrated on the Feast of St. Francis of Assisi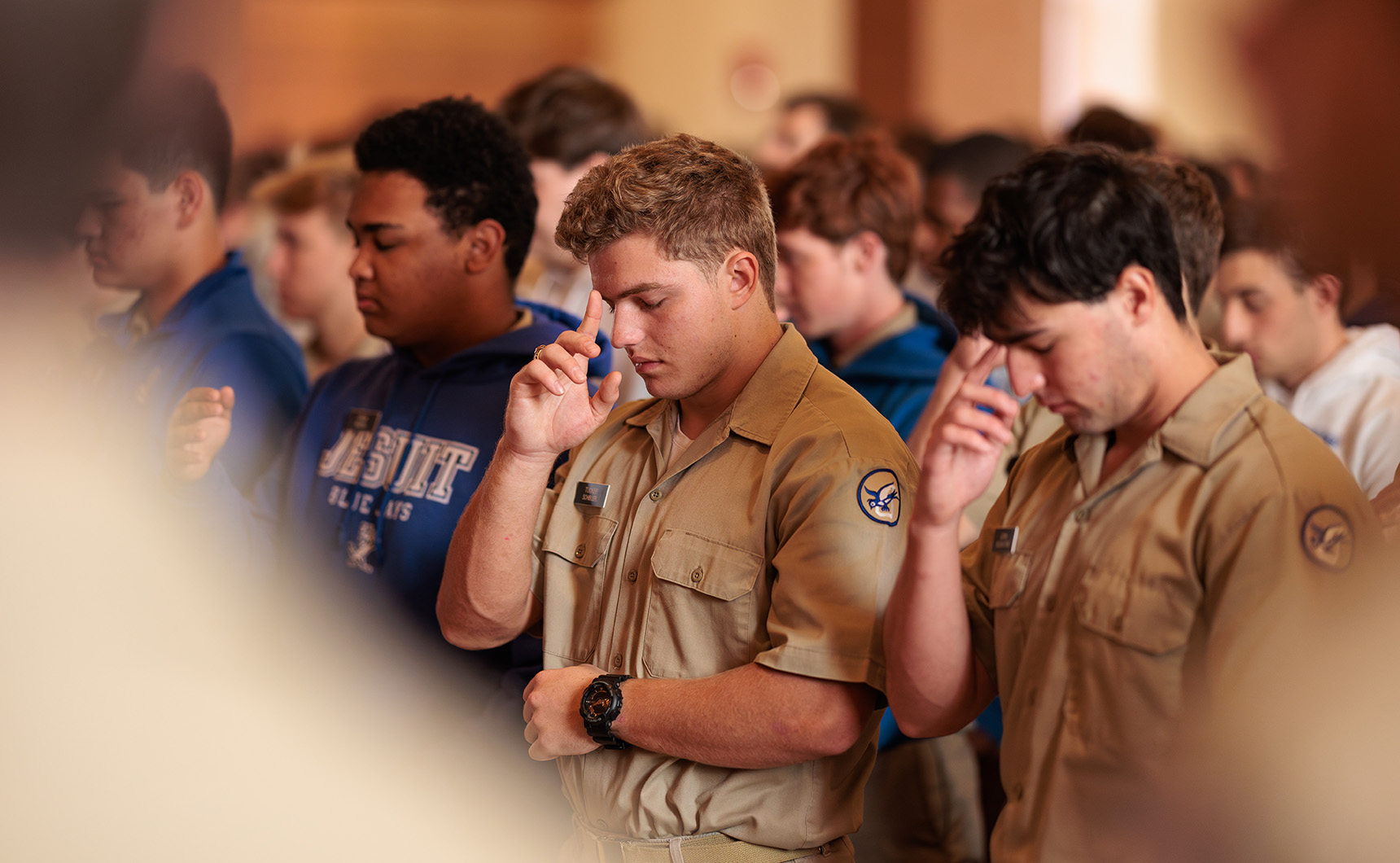 Blue Jay students, faculty, and staff celebrated Mass today on the feast day of St. Francis of Assisi. While students attend optional daily Masses in the "small chapel," school-wide Masses take place on a monthly basis in the Chapel of the North American Martyrs. Celebrant Fr. John Brown, S.J., Jesuit's president, gave a homily about the life and legacy of St. Francis, the founder of the Franciscan Order. Concelebrating were Fr. Bill Farge, S.J., and Fr. Steven Kramer, S.J.
As with all school Masses, the occasion was elevated by music provided by Jesuit's choir under the direction of Jesuit scholastic Jeff Miraflor, S.J.
Loading…