Senior Charlie Varisco earns a 36 on the ACT®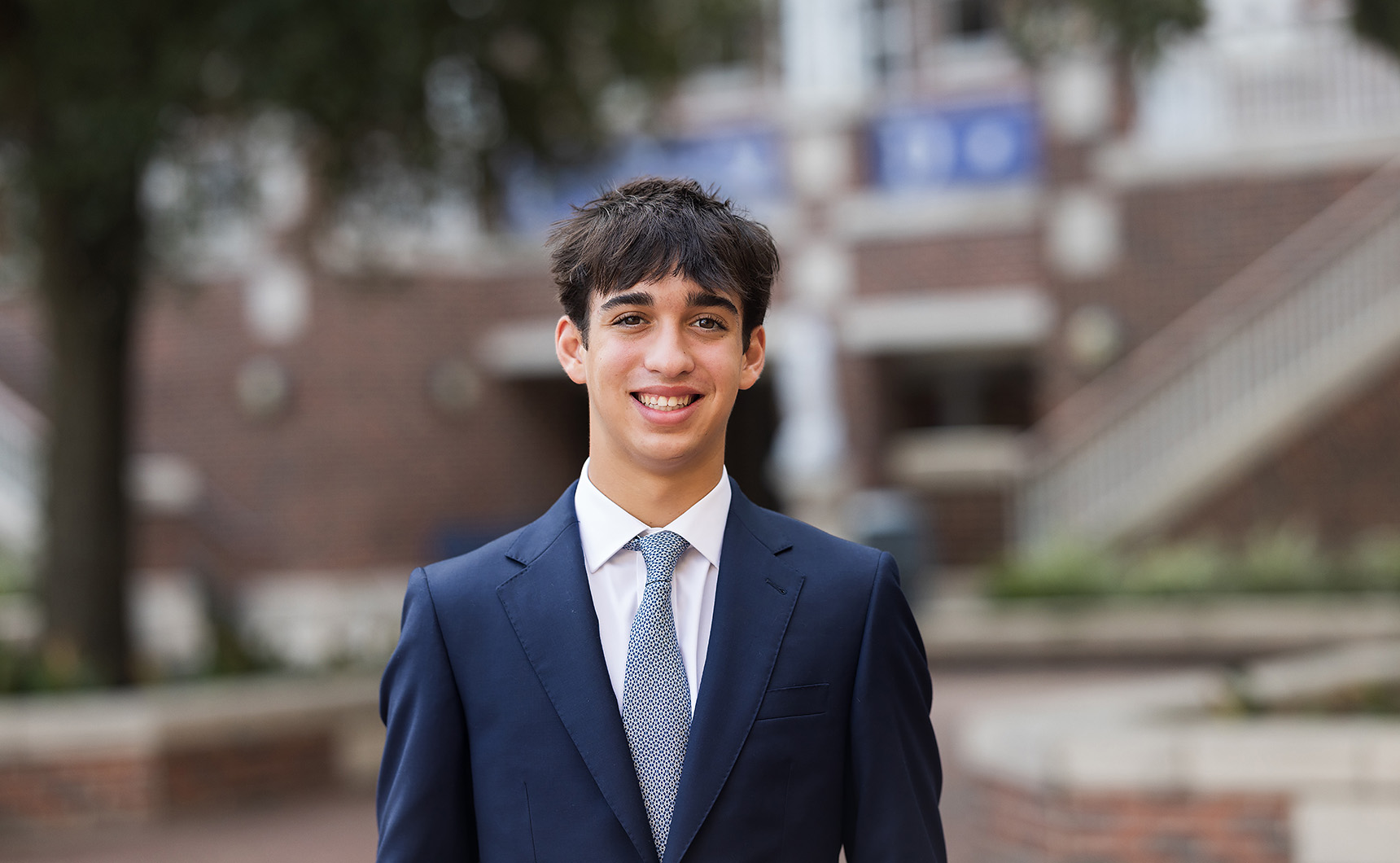 Senior Charlie Varisco earned a superscore of 36 on the ACT®, a national standardized measure of college readiness. Varisco is an alumnus of Stuart Hall and is the son of Julie and Vinnie Varisco '91.
In addition to his academic prowess, Varisco has offered his leadership skills and expertise to enrich Jesuit's co-curricular activities. He has served as a homeroom representative on the Student Council and on the executive board of Mu Alpha Theta. Further, he is a member of the Sodality, the National Honor Society, Big Brother, Peer Support, and the lacrosse team.
Beyond his scholastic and leadership commitments, Varisco is an active volunteer with Team Gleason and Grace at the Greenlight, among other service organizations. His dedication to the Leukemia & Lymphoma Society Student Visionaries of the Year Campaign garnered him the 2022-23 LLS Team Member of the Year Award in the Louisiana/Mississippi Chapter for his personal fundraising efforts. This summer, Varisco also engaged in a service project in Costa Rica with the Courts for Kids Program, immersing himself in the local culture while helping to build a multi-sport court for the community's children.
The ACT® consists of tests in English, mathematics, reading and science, each scored on a scale of 1–36. A student's composite score is the average of the four test scores whereas a student's superscore, a measure introduced in 2016, accounts for the highest score from each subtest from two different testing dates.
---
Above all, Jesuit relentlessly pursues God's greater glory. While students' academic accolades reflect the school's mission, they are not the mission itself. They instead signify that Blue Jays are becoming the men that they were made to be: men of faith and men for others.
Alongside celebrating students who attain these academic accomplishments, Jesuit also highlights graduating seniors who are named winners of highly selective merit-based national scholarship competitions. Click here to read about more of these students.