The Message for the Morning: Gratitude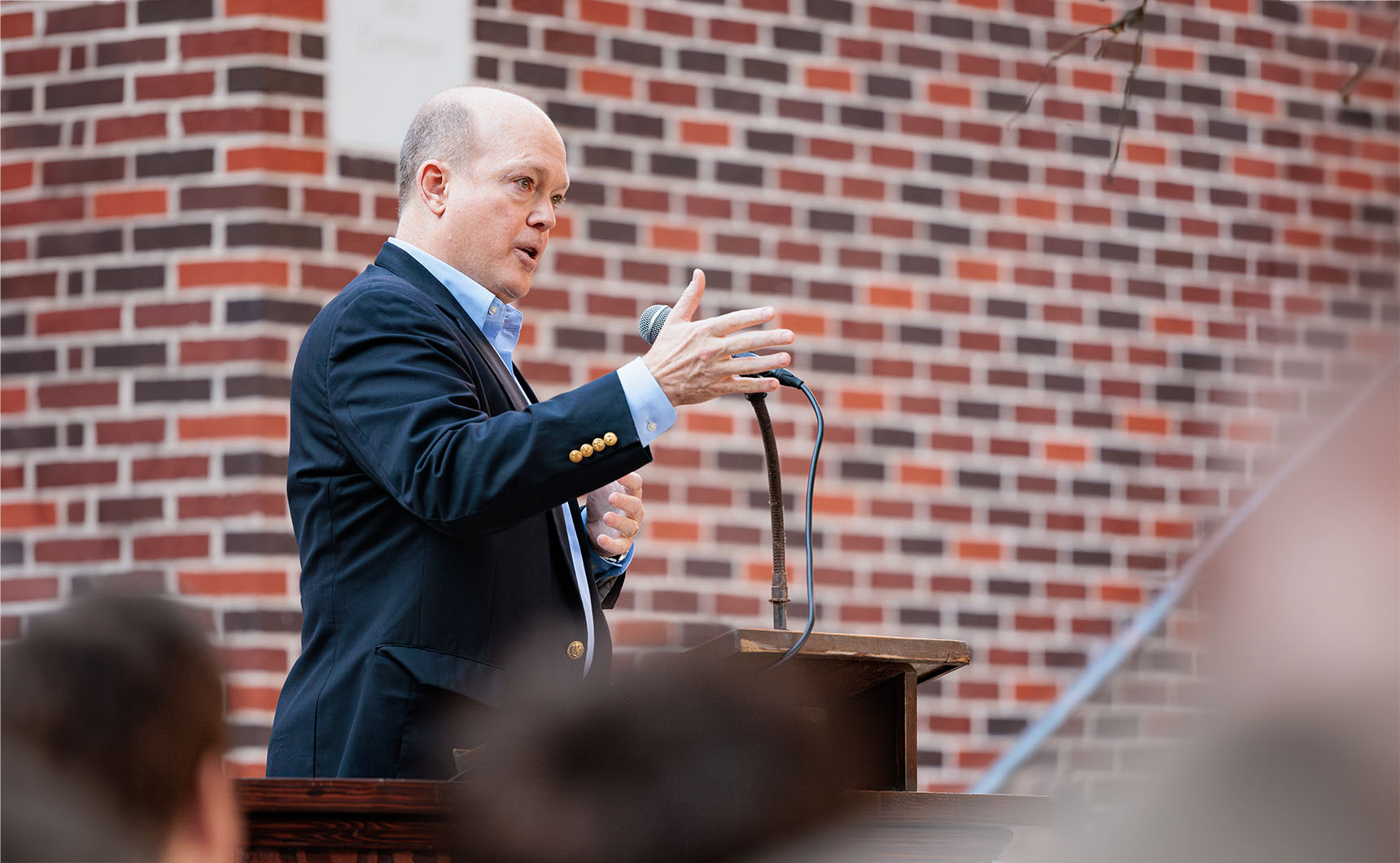 Every Monday and Friday morning, Jesuit students and faculty members gather in the Traditions Courtyard for morning assembly. A tradition that dates back many decades, the assembly often features speakers who give their morning to offer their wisdom and experience to today's Blue Jays.
A heart full of gratitude has no room for anger, hate, resentment, shame or envy.
Today's speaker, alumnus Charles Seemann '88, the chair of this year's Parents' Annual Giving drive, shared his own Jesuit story that began in the mid-1980s. After experiencing a number of Jesuit's athletic and co-curricular options, he eventually found success as a member of the school's storied debate program, developing in him the skills that paved a way to a successful legal career.
His primary message, though, was about lessons that he learned only looking back on his time at Jesuit over the ensuing years.
"An unbelievable number of people and factors have conspired to make possible the education that you are receiving now at Jesuit," he said. "You will not understand it now, but one day you will look back and understand the magnitude of their support. From your teachers to your coaches to alumni who came before you, so many people are in your corner and going to great lengths to contribute to your formation."
"A heart full of gratitude has no room for anger, hate, resentment, shame or envy," he added.
On this note of, he concluded with a message for Blue Jays that centered on having and showing gratitude to their parents and families. "I just have one thing to ask of you: when you go home today, do not forget to thank your parents for everything they do for you to be here at Jesuit."
"Thank you, and AMDG," he signed off to students' applause.
Loading…