Golf in Full Swing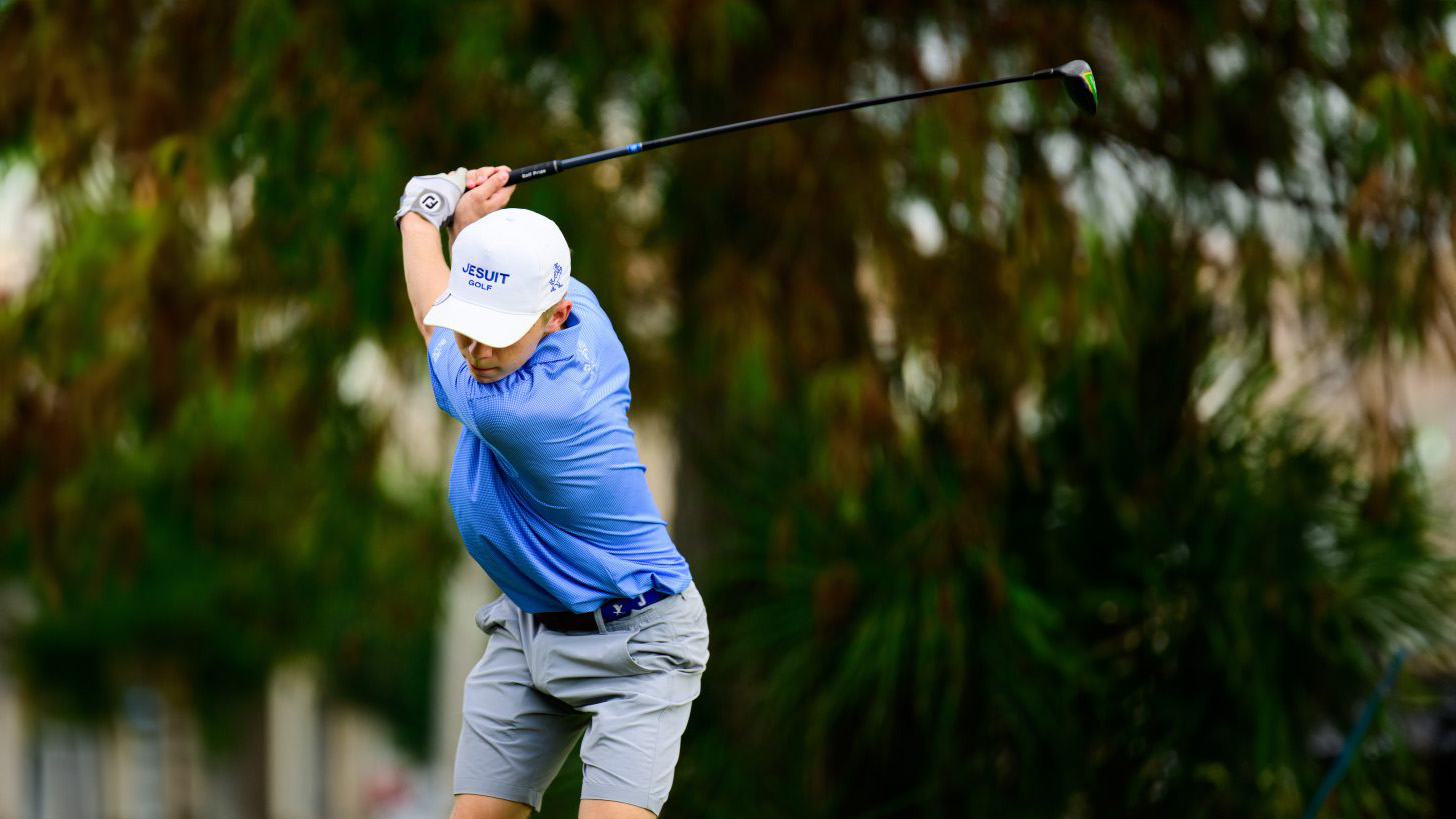 With the school year in full swing, Jesuit's golf team has embarked on its new season. Victory on the fairways is only one part of their ambitions for the year: led by first-year coach Bryan Bairnsfather and assistant coaches Nick Blair, S.J. and Marty Jaskiewicz, the team has already demonstrated their commitment to both the game and to the unyielding pursuit of glorifying God through their journey as student-athletes.
In the past week, the golfers showcased their prowess on the green, defeating Rummel with a commendable score of 153-184. The spotlight shone on sophomore William Boasberg and senior Collin Shay, who boasted the lowest scores of the match.
Not to rest on their laurels, the team proceeded to secure another win against St. Augustine, finishing at 163-199. Sophomore Nelson Bensel stood out, delivering the lowest round of the day.
"We're off to a promising start, and it's heartening to see our players, underclassmen and seniors alike, stepping up and driving us forward," said Bairnsfather. "Our aim is not just to win matches but to reflect the rigor, responsibility, and loyalty that Jesuit instills in its students. Every swing, every putt is a testament to that commitment."
The team's next challenges are on the horizon, with matches against Brother Martin and Holy Cross scheduled for next week on Tuesday and Thursday against Brother Martin and Holy Cross. These matchups will begin at 4 p.m. at English Turn Country Club.
Loading…