National Merit Program Honors 32 Jesuit Students
Placing before all other things the pursuit of God's greater glory, Jesuit's emphasis on academic rigor enables students to aim high so as to become the men that they were made to be. The accolades that Jesuit students accrue in this relentless pursuit mark the success Jesuit's mission, and in this spirit, Jesuit celebrates the outstanding 32 National Merit commendations earned by the Class of 2024.
"The accolades that Jesuit students earn are not themselves the goal," said Fr. John Brown, S.J., Jesuit's president. "The accolades are an indication that something more fundamental is at work. I couldn't be prouder of these Blue Jays' academic accomplishments, but I'm most proud when I recognize that they are holding nothing back in response to God's call."
The class earned 19 National Merit Semifinalist awards, 10 National Merit commendations, and three additional National Merit recognitions. These accomplishments come in addition to the class's six perfect ACT® scores earned by John Calhoun, Peter Le, Brady Luminais, David Paul, Tucker Schibler and James Sundell and a perfect 1600 SAT score was earned by Mason Becker.
The National Merit Semifinalists in Jesuit's Class of 2024 are: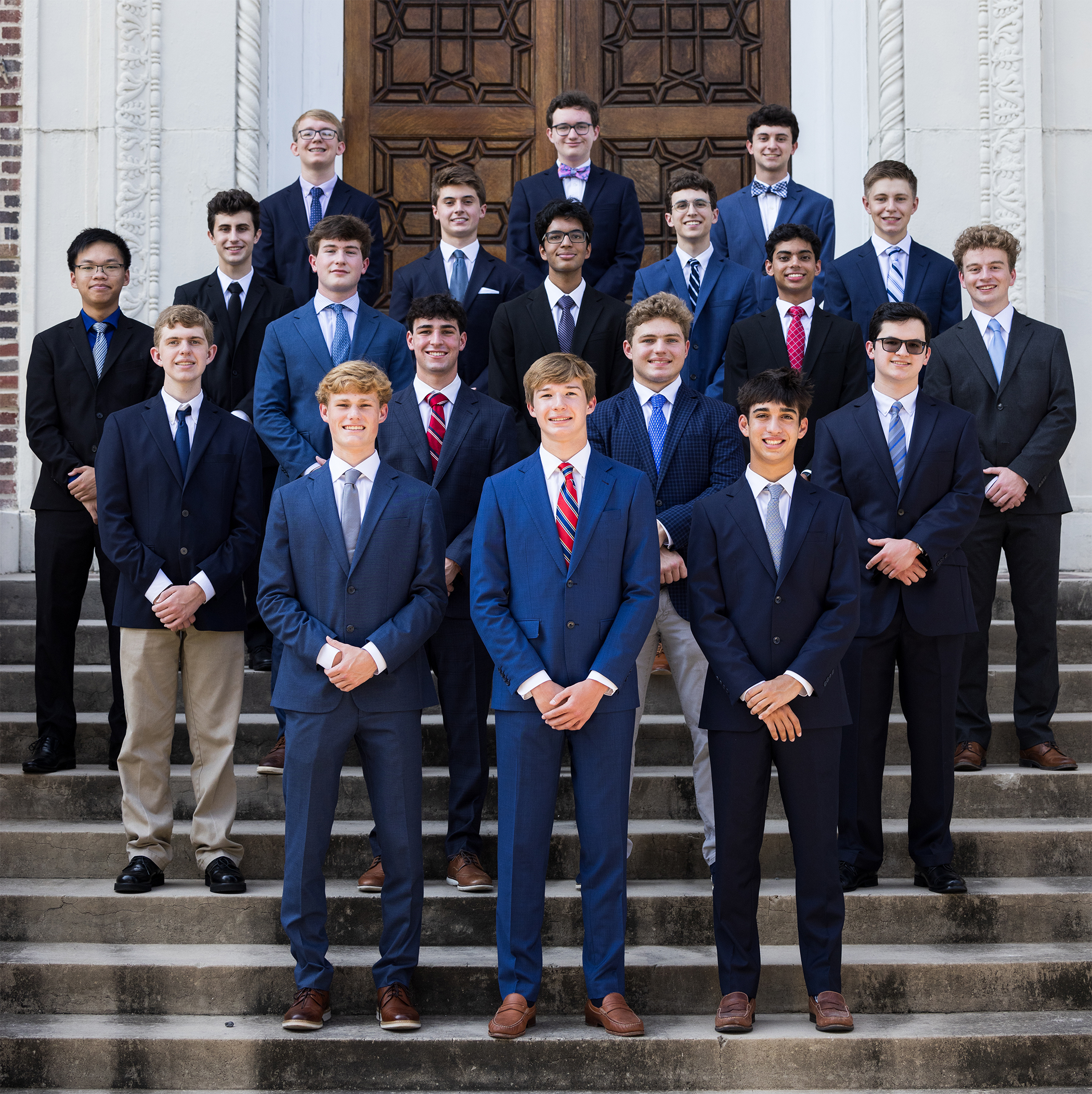 ---
The 19 National Merit Semifinalists in the prestigious National Merit Scholarship Program represented approximately 8% of the 230-plus Louisiana high school honorees. The number of semifinalists in a state is proportional to that state's percentage of the national total of graduating seniors. Nationwide, nearly 1.5 million students entered the competition, and the field was narrowed to only around 16,000 semifinalists. Considering semifinalists alone, this number represents less than one percent of U.S. high school seniors. From the elite group of semifinalists, 7,500 students will go on to win scholarships worth tens of millions of dollars.
The following students also earned special commendations from the National Merit Scholarship Program:
Gardner Ebrahim
Diego Fernandez
Harrison Harley
Jonathan Jordan
Brady Luminias
Kellen McConville
Ethan McElveen
Kerth Metzinger
William Patrias
Gregory Uhlich
The following students earned recognition from the College Board National Recognition Program:
National Hispanic Recognition Award
David Contreras
Jose Rincon
Alejandro Salazar
The faculty, administration, and staff of Jesuit High School congratulate these awardees for their significant academic achievement.