Jesuit Names Marlin Gusman '73 as 2023 Alumnus of the Year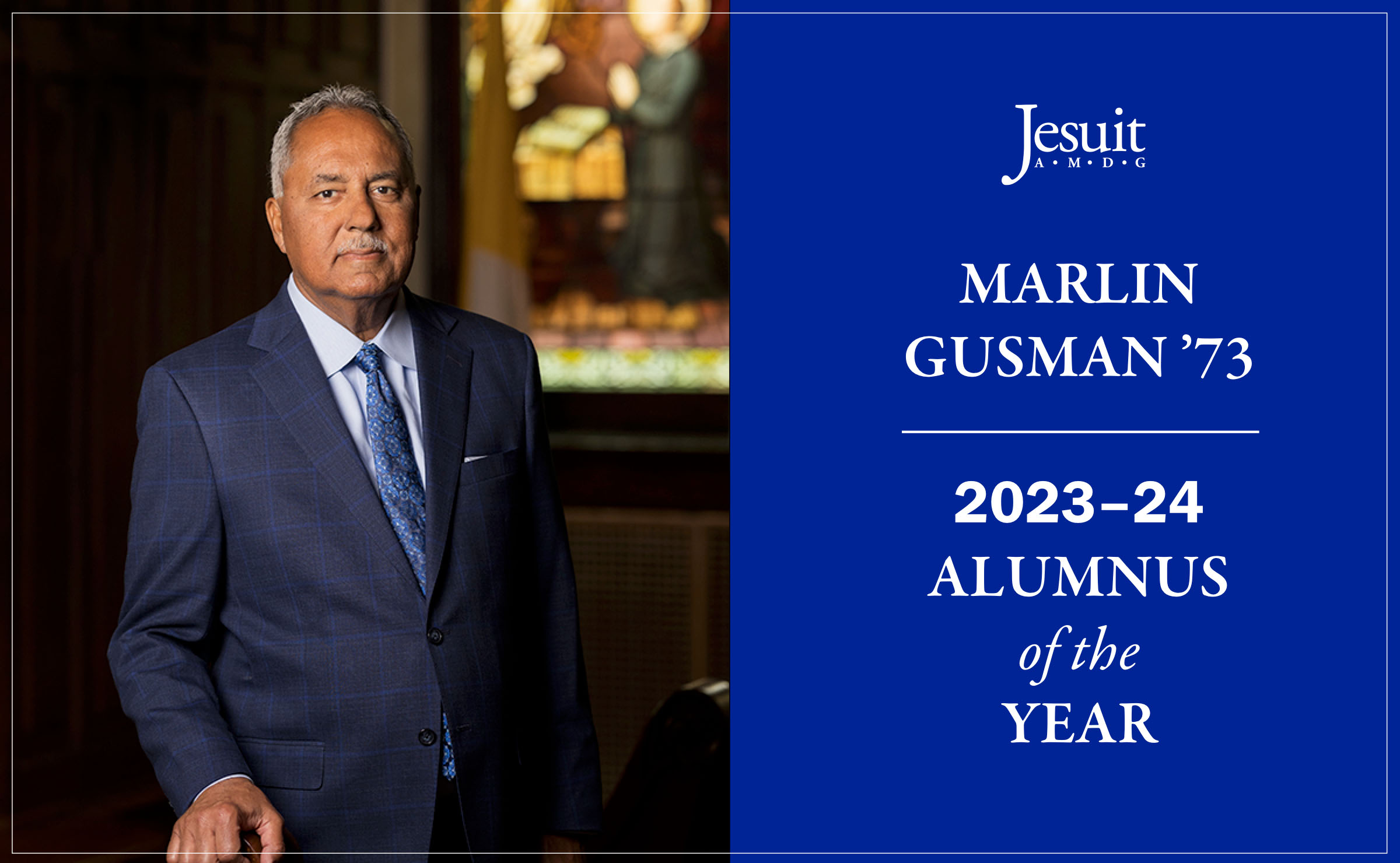 Marlin N. Gusman of the Class of 1973 has been named Jesuit's 2023 Alumnus of the Year. He will receive the F. Edward Hebert Award, given annually to an outstanding alumnus who is recognized for his achievements and distinguished service to Jesuit and the greater community, at Jesuit's Homecoming Mass on October 14 in the Chapel of the North American Martyrs.
Upon receiving the news from Jesuit president Fr. John Brown, S.J., Gusman responded, "I was stunned, honored, and overwhelmed. I immediately thought of my parents and how much they sacrificed for their children and how proud they would be that I was receiving this award."
Fr. Brown affirmed, "Marlin's life is a testament not only to the merits of a Jesuit education but also to the power of resilience, dedication, and service to one's community. He embodies what we aspire for all our students to become: men of faith and men for others."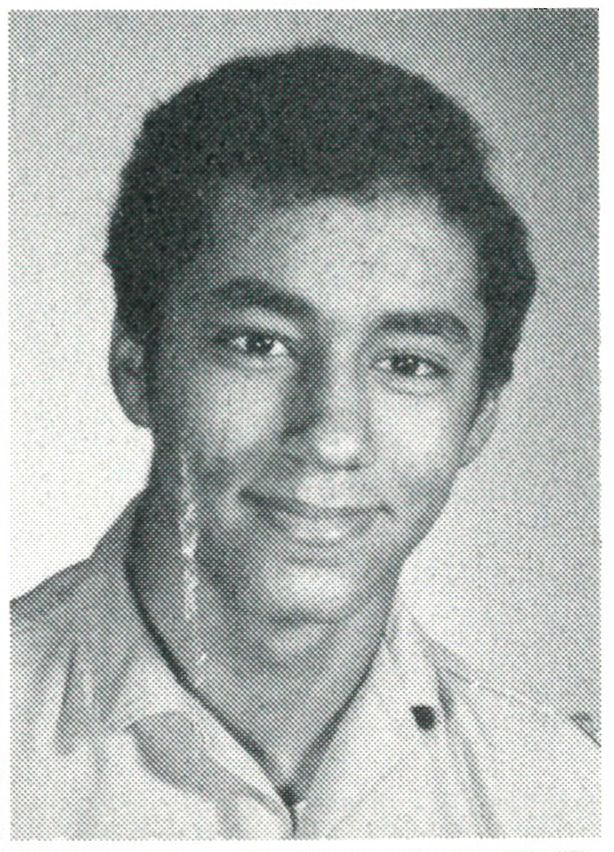 While at Jesuit, Gusman excelled on the wrestling team and in the MJROTC. As a senior he earned college credit in the Upward Bound Program at Xavier University. He was a National Achievement finalist and received admission and scholarships to several colleges.
"I had a work study job to help pay my tuition at Jesuit, cleaning the stairwells after school and working with Brother Dardis around the school in the summer," Gusman reminisced. "We lived in Gretna on the West Bank, and I had to catch public transit, either the bus or the ferry, every day to school." He added, "Jesuit always made me feel that I could do whatever I set my mind to."
He attended the University of Pennsylvania, Wharton School of Finance and Commerce, where he earned both a BA and a BS. He received his JD from Loyola University and was admitted to the Louisiana State Bar in 1984. He is a graduate of the New Orleans Chamber Regional Leadership Institute and the Harvard University Kennedy School of Government Program for Senior Executives in State and Local Government.
He has worked with insurance, accounting, and law firms and with the City of New Orleans in economic development and as the Director of Property Management. He also served as a regional tax attorney at the Louisiana Department of Revenue & Taxation.
In 1994, he was appointed to be the Chief Administrative Officer for the City of New Orleans by Mayor Marc Morial '76. He was also a member of the Orleans Levee District Board of Commissioners. Among many other recognitions, he received the Mayor's Medal of Honor.
In 2000, he was elected to the City Council representing District D and was re-elected in 2002. He was chairman of both the Budget Committee and the Governmental Affairs Committee. He also served on the Utilities Committee and as the council representative on the Sewerage & Water Board and the City Park Board of Commissioners.
In 2004, he was elected Orleans Parish criminal sheriff. He was re-elected in 2006, and in 2010 he was elected the first Orleans Parish sheriff when the offices of the civil sheriff and criminal sheriff were combined. He was re-elected in 2014 and again in 2018.
As sheriff, he constructed a safer, smaller, and more secure correctional facility, consolidating buildings and reducing inmate beds. He implemented a behavior-based system of correction, a revamped re-entry program, an accredited high school diploma program, a website that promotes transparency, and programs for mental health care and self-responsibility. In the aftermath of Hurricane Katrina, he successfully evacuated over 6,000 inmates, deputies, and families without any loss of life or major injury.
He has served on the Allstate Sugar Bowl Committee and on the board of directors of Boys Town of Louisiana, Longue Vue House & Gardens, the Health Education Alliance of Louisiana, and the YMCA of Greater New Orleans.
He continues to consult and practice law. He is also a lector and Eucharistic minister at St. James Major parish and has been awarded the Order of St. Louis from the Archdiocese of New Orleans.
He and his wife, Renee, have been married for 45 years and have two children, Robin and Marlin, Jr. '02, and six grandchildren.
---
Alumni and their spouses (or guests) are invited to Jesuit High School's Alumni Homecoming Mass & Reception where Gusman will be honored on Saturday, Oct. 14, 2023. Attire is coat and tie. Registration is required.