Men for Others: A Summer of Service
Being men for others has always been an integral part of Jesuit's identity. Although Blue Jays spent their summer engaged in a variety of activities, many took advantage of their time off to serve in their communities and abroad.
Between junior and senior year, each Jesuit student completes over 100 hours of direct service to those in need. Popular service projects include tutoring and mentoring at-risk children, volunteering at camps for children with disabilities, engaging in manual labor in Appalachia or Latin America, and working with the elderly. Jesuit offers service trips both domestically and abroad during the summer. These trips often involve demanding work and are carried out in collaboration with the local residents. In addition to providing meaningful service to those in need, service trips provide Blue Jays with immersive experiences of other cultures through firsthand exposure to life in other parts of the world.
Operation Upgrade
Operation Upgrade, established in 1971, stands out as one of Jesuit's oldest service partnerships. The primary objective is to assist economically disadvantaged and at-risk male youths while also providing Jesuit students with an opportunity to share their education with others. Each year, approximately 60 local middle-schoolers are chosen to participate in the program, overseen by a teacher and four student aides. The participants in the program concentrate on enhancing their English, math and reading skills, devoting a significant portion of their day to reading various books aloud in a circle or small group. With a three-to-one camper-to-staff ratio, individual attention is ensured, offering meaningful comprehension and discussion opportunities. Over the years, the program has not only delivered academic support but also identified students with the potential to become Blue Jays themselves.
"Operation Upgrade was an incredibly fulfilling experience. The Upgraders were all highly intelligent for their age, and assisting them in building their own community together was a powerful trial. The most satisfying part of the program was seeing the increase in their test scores at the end of the program." – Senior Jonathan Jordan
Graduates of the Operation Upgrade program have achieved remarkable success, having become valedictorians of their high schools, professional football players, police chiefs, doctors, lawyers, engineers, and even Upgrade counselors themselves. For more information about Operation Upgrade, contact James Michalik or Jason Giaccone.
"My experience during Operation Upgrade was positive in every way. I loved being able to work with the kids coming from all different places and walks of life. It was especially important to me that I chose Operation Upgrade for my service project since I was once an Upgrader myself and know how beneficial the program can be. Connecting with the kids and having them look up to me gave me a great feeling."
– Senior Israel Fortin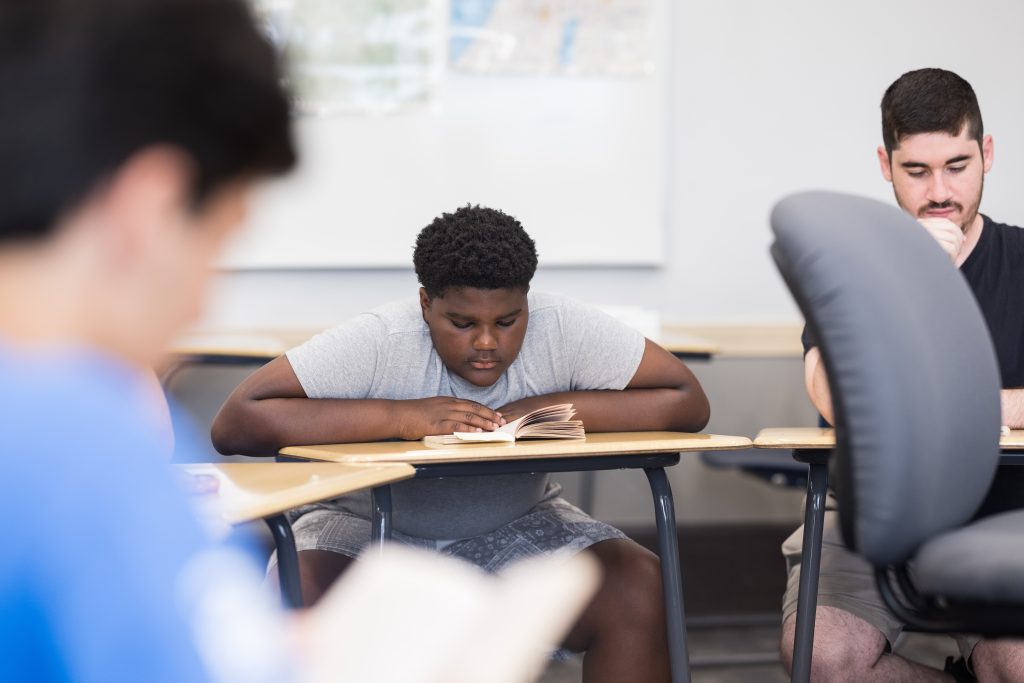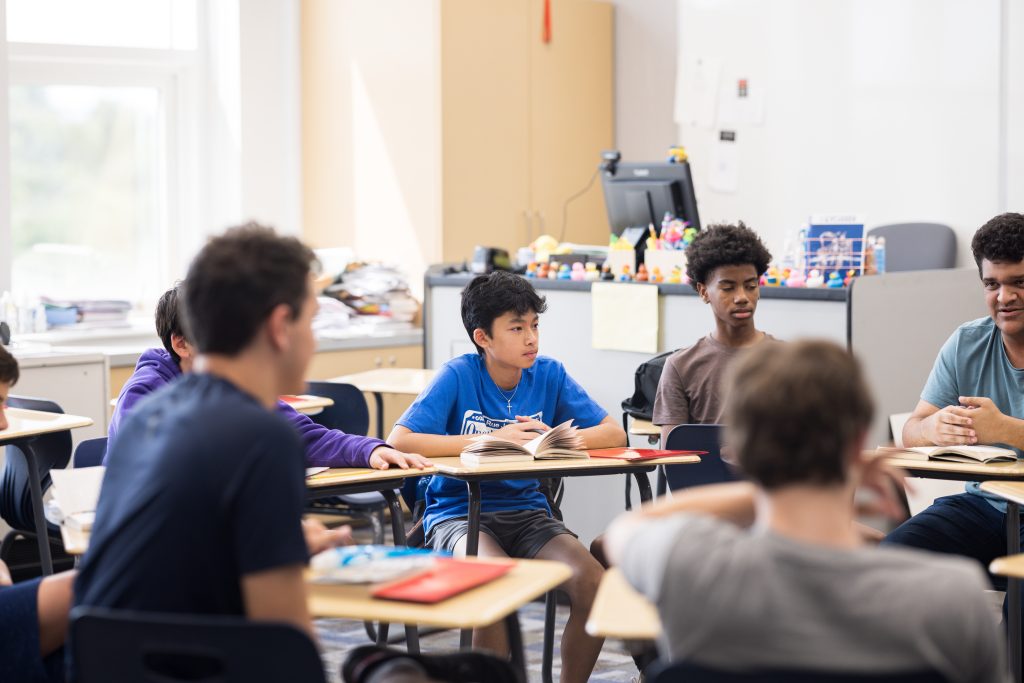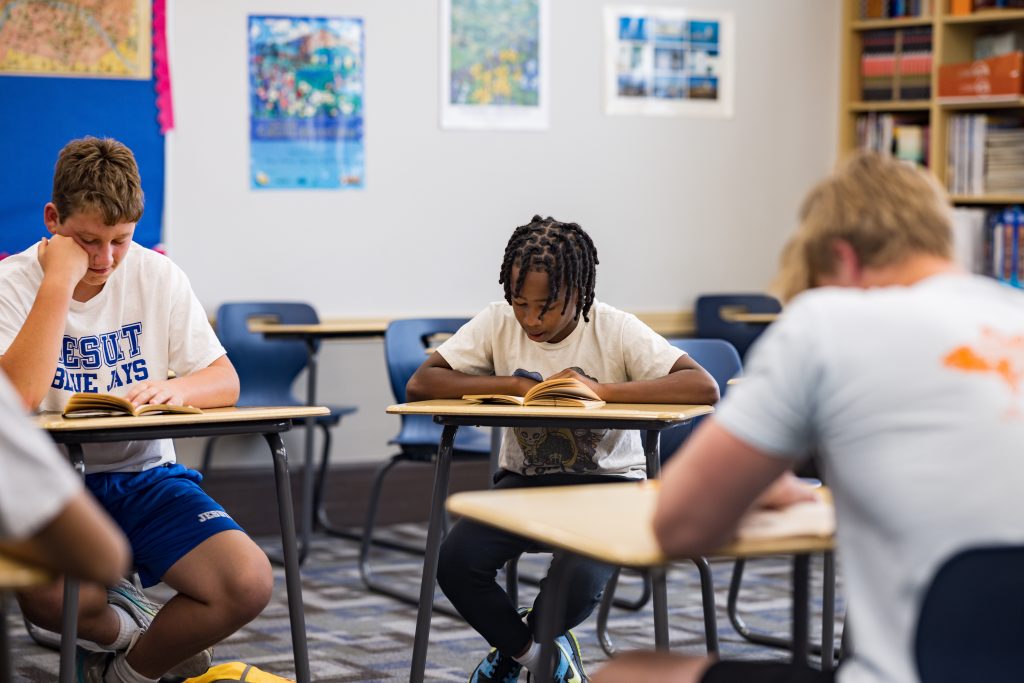 Brownsville, TX, Mission
Traveling to the Rio Grande Valley located on the US-Mexican border, Jesuit students had the invaluable opportunity to witness the lived reality of migrants seeking safety and opportunity in the United States. Throughout the trip, students visited shelters on the border, attended Mass led by the dedicated Jesuit priests working in the area, and attentively listened to the migrants themselves as they shared their arduous journeys. One afternoon was specifically dedicated to spending time with unaccompanied minors and migrant teenagers. Students provided assistance by distributing crucial hygiene products and clothing donations, as well as serving meals for the migrants. Additionally, Blue Jays generously volunteered with various local nonprofits on the border, contributing to a broad and comprehensive perspective of the events unfolding on the border. As students bore witness to these profound experiences, they had time to reflect on them within the context of the Catholic faith.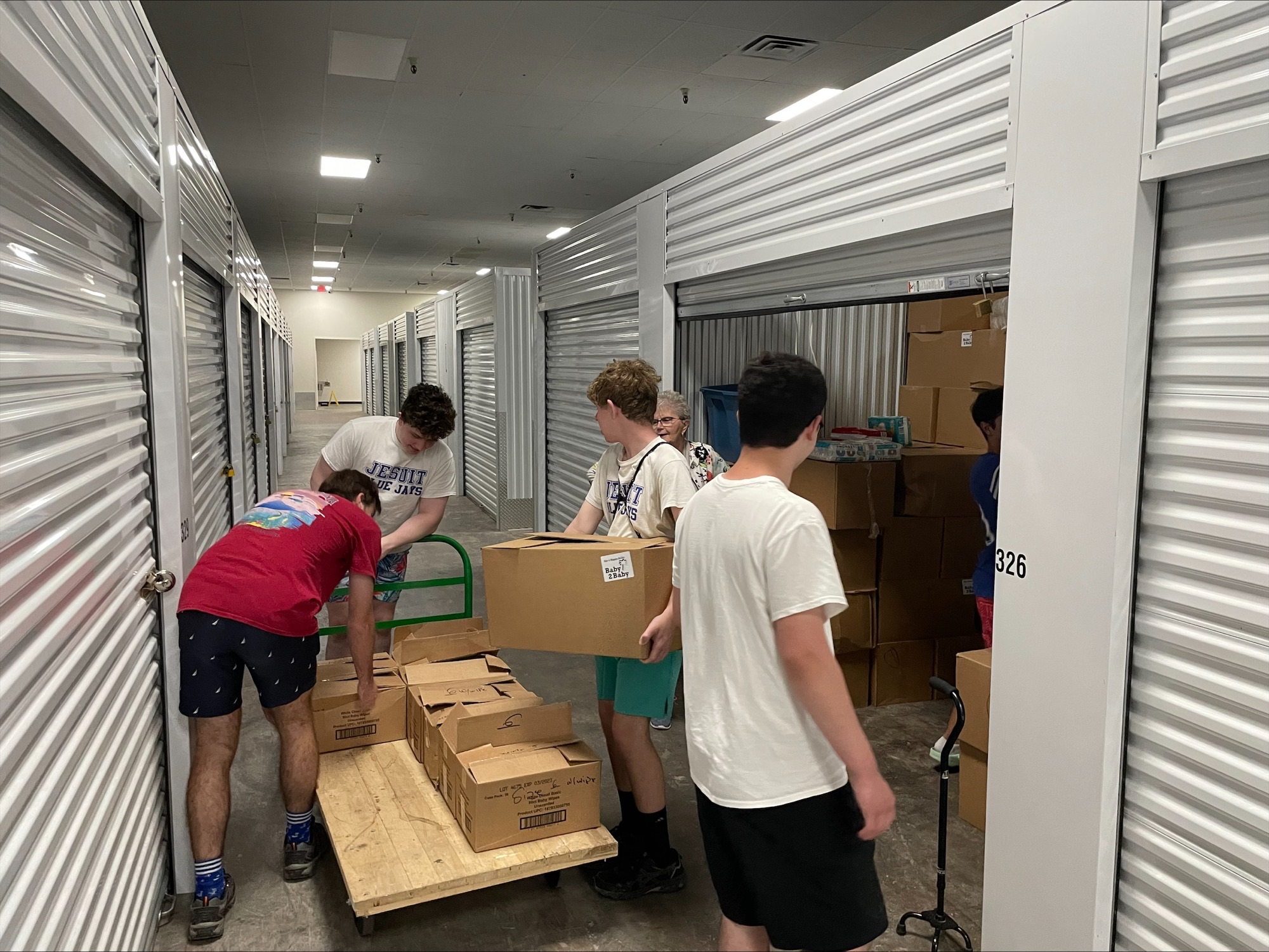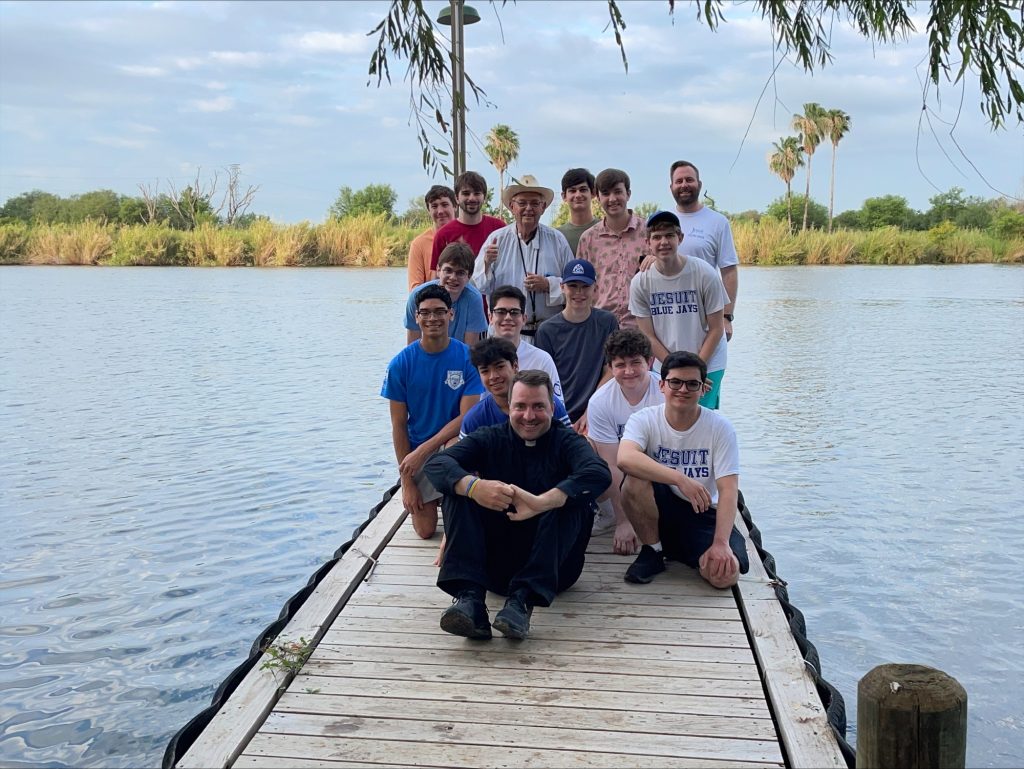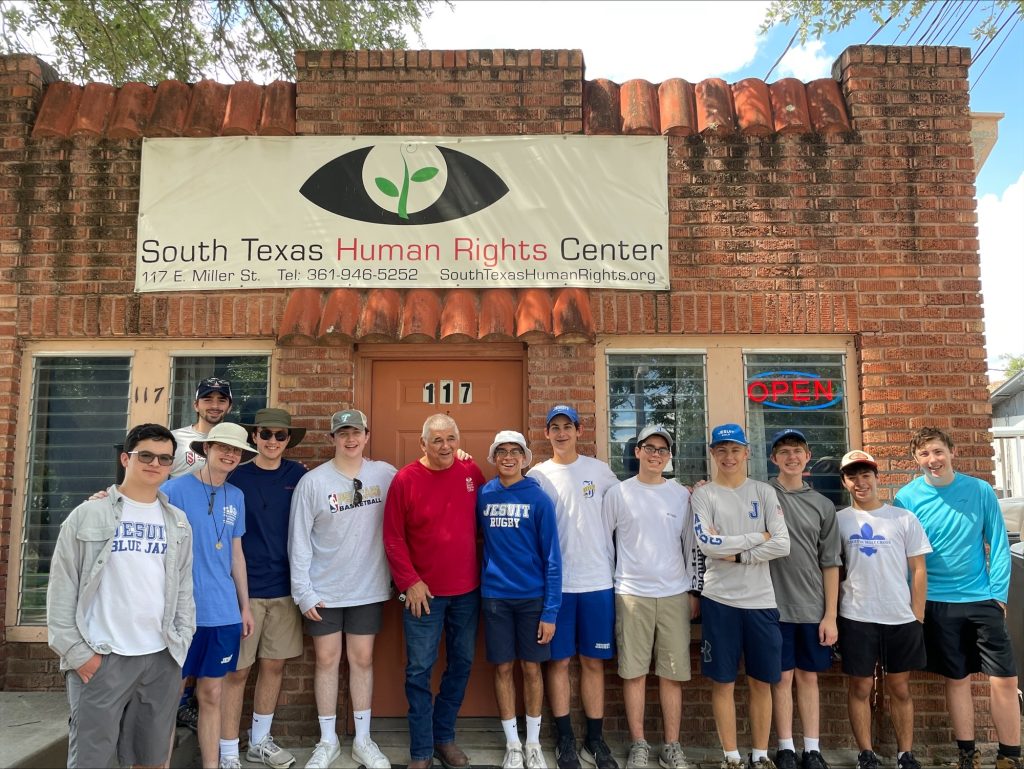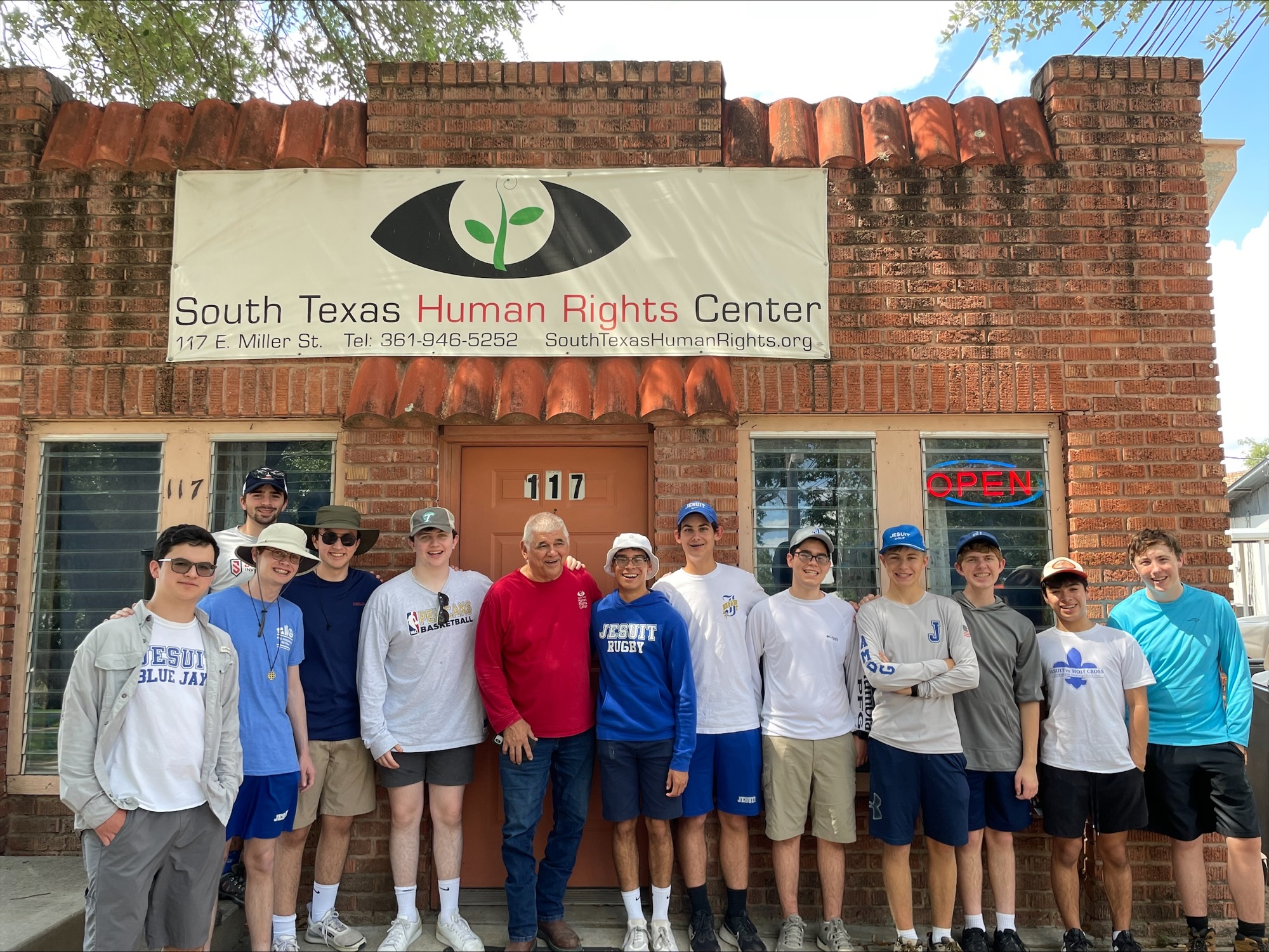 Krewe de Camp
Krewe de Camp is a week-long overnight summer camp experience for children and adults with developmental disabilities. Jesuit volunteers were one-to-one, 24-hour attendants providing physical assistance, daily hygiene care, and companionship. During their time away, parents and caretakers get much-needed rest knowing their child is enjoying a camp that features an array of activities including swimming, outdoor games, arts and crafts, concerts, a dance, and a fair.
"My experience at Krewe de Camp was extraordinary. I was the attendant for an energetic eighth-grade boy named Evan with Down Syndrome. He was a very inquisitive kid always asking the question "Why?" For the week of Krewe de Camp I would wake up to Evan knocking on my bunk giving the warmest hug with an enthusiastic "Good Morning, Luke!" I have learned so much from Evan. Thanks to Evan and the experience I had at Krewe de Camp, I have decided to apply as an attendant again next summer." – Senior Luke Couret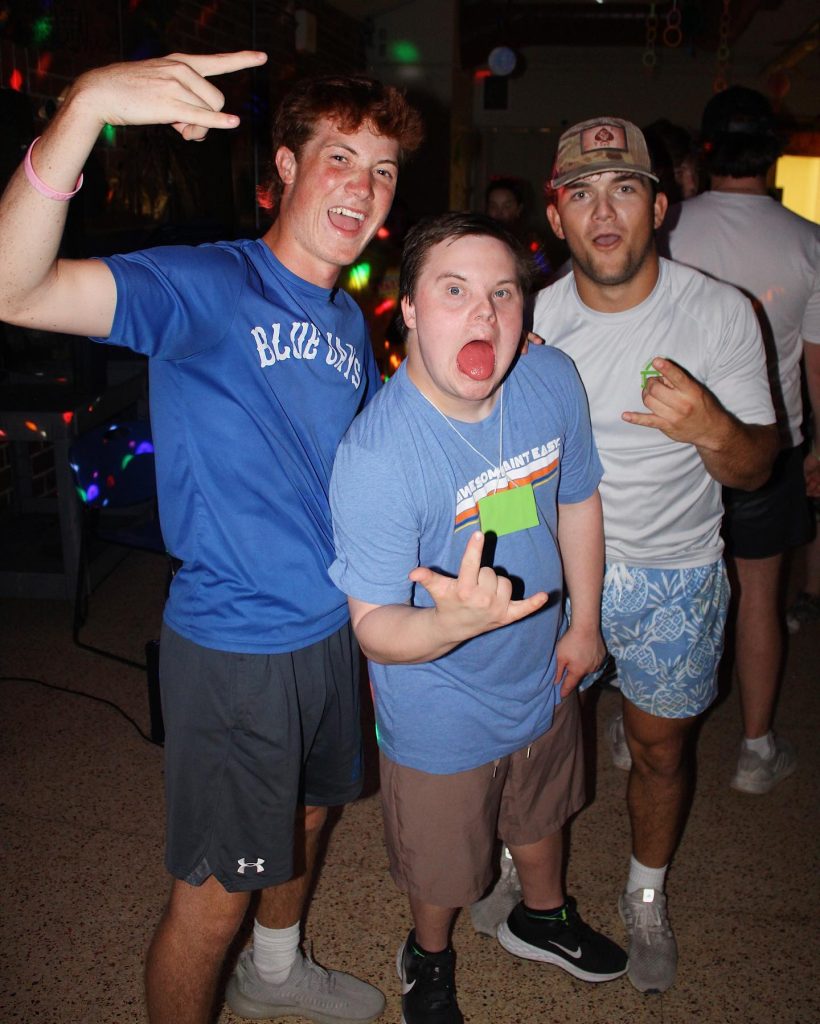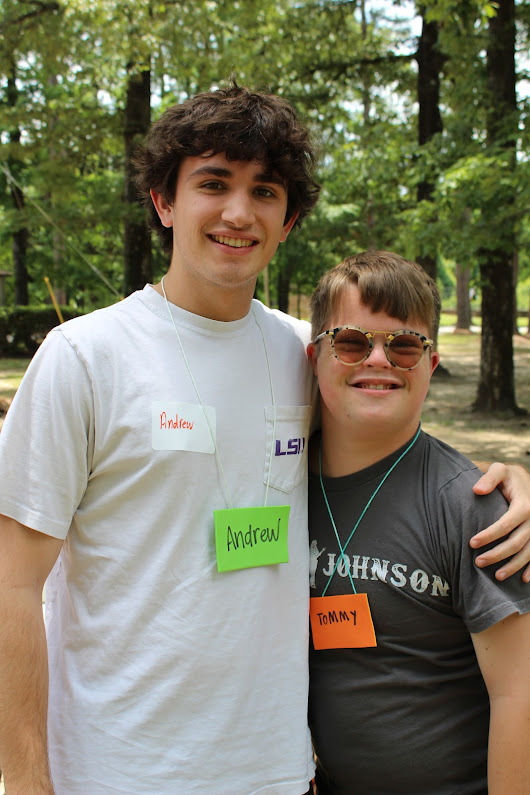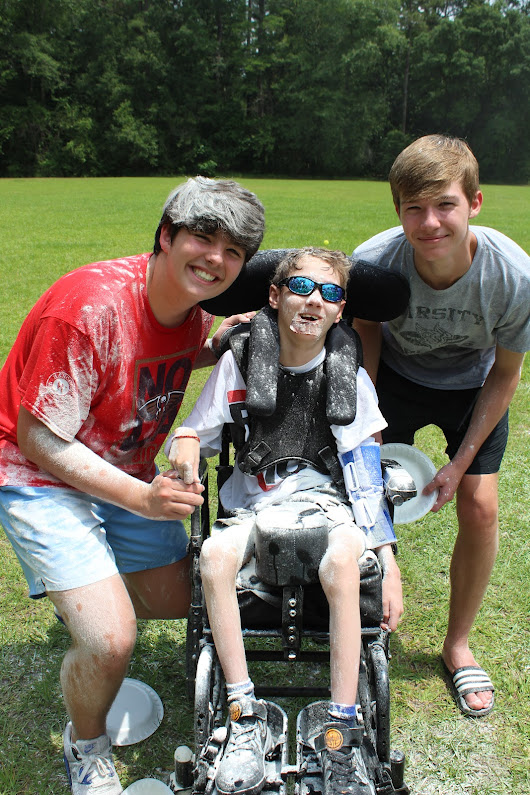 Grand Coteau
For the first time in over a decade, Jesuit sent a delegation of students to the heart of the Jesuit Central and Southern Province for a service trip. Eleven students, accompanied by Roger Bacon '10 and Fr. Kramer, S.J., traveled to Grand Coteau to participate in service for the poor.
Located on the grounds of the Jesuit novitiate and infirmary, often referred to as the Holy Land of the South, the project encompassed both direct service and spiritual enrichment. Each day began and ended with prayer, starting with morning prayer and concluding with evening Mass alongside the parishioners of St. Charles Borromeo led by Fr. Mark Kramer, S.J. (the brother of Jesuit's own Fr. Kramer).
"From manual labor to day care, the trip catered to everybody's abilities. Everyone was able to help in some way. Overall, I enjoyed my time in Grand Coteau." – Senior Ryan Hollander
The remaining days were filled with a variety of service opportunities. A rotating team of students dedicated their time to directly engaging with the wonderful residents of Grand Coteau. They either assisted at a day camp for underprivileged children or at a day center for retired and disabled adults. Despite the challenging 100-degree heat, a team of students enthusiastically ventured out to work outdoors in the community. Their tasks ranged from painting houses and trimming bushes to fixing fences.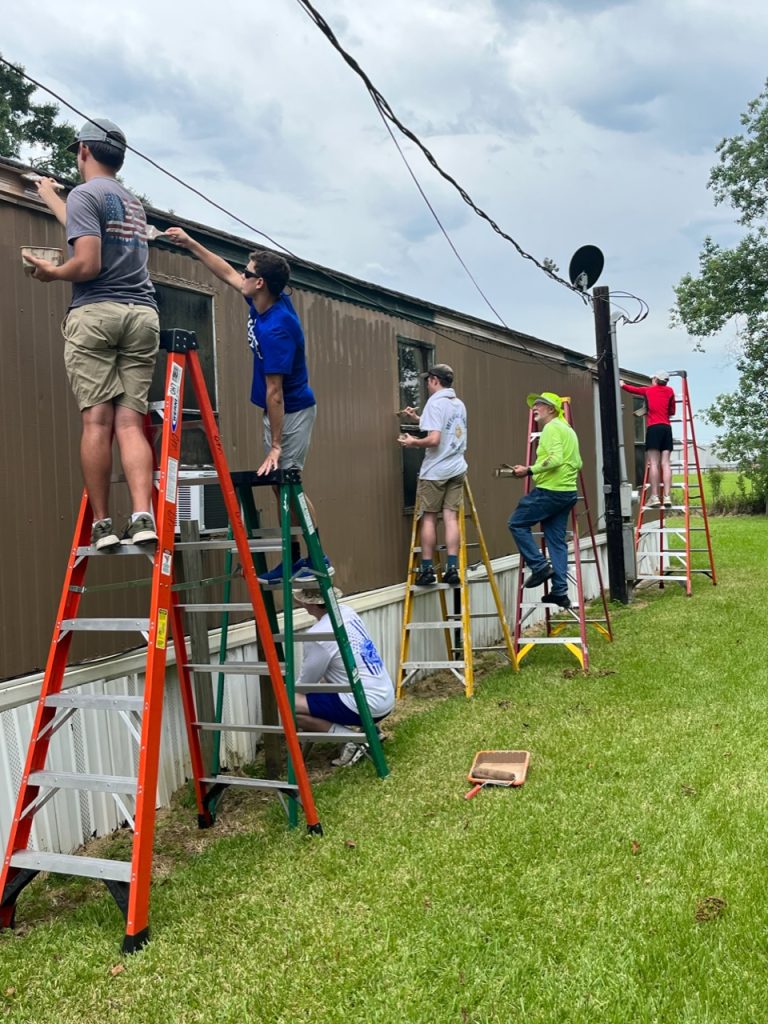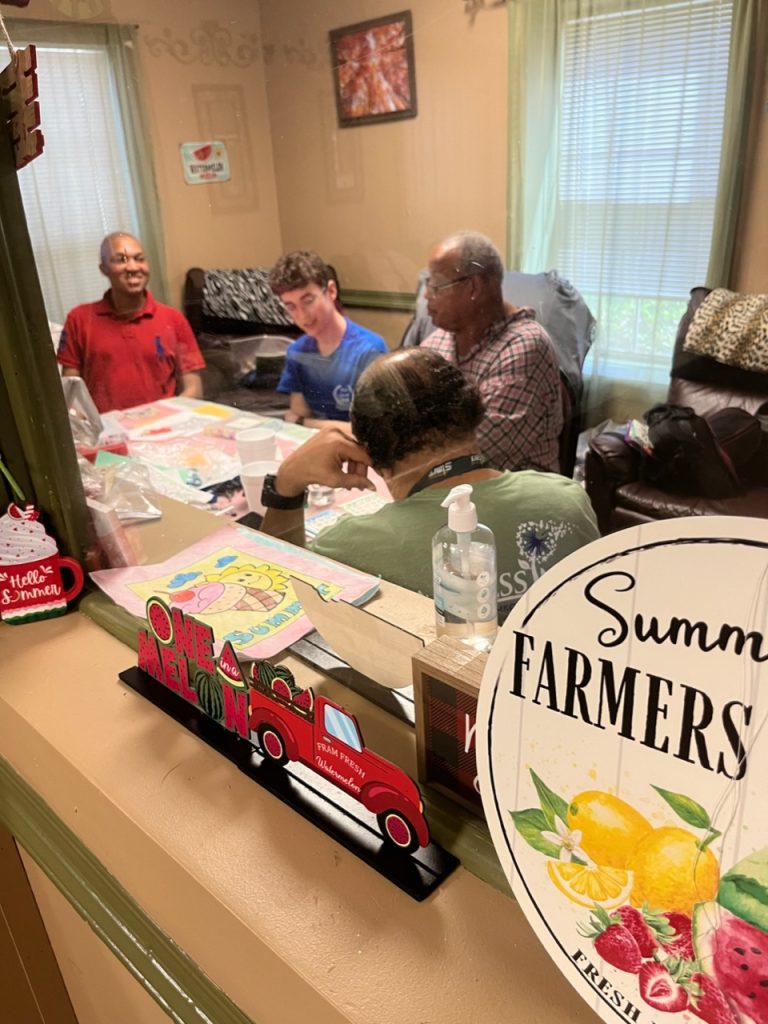 Courts for Kids – Costa Rica & Guatemala
Two groups of students embarked on trips to Central America. One team travelled to Costa Rica, and the other travelled to Guatemala, both with the goal of constructing a multi-purpose sports court in a rural community with Courts for Kids. The people of Las Cataratas and Rio Tigre live out the concept of "community" in the fullest sense. The residents of the villages worked alongside the students and showed them their own version of hospitality. Throughout the week, the volunteers immersed themselves in the community, establishing connections with the locals and gaining insights into their culture. These towns graciously opened their homes and hearts to the students, who engaged in manual labor tasks such as mixing concrete, erecting structures, and constructing the entire court. In addition to the physical aspects of building the space, the students had the opportunity to interact with residents, play with the children, and learn about their unique culture.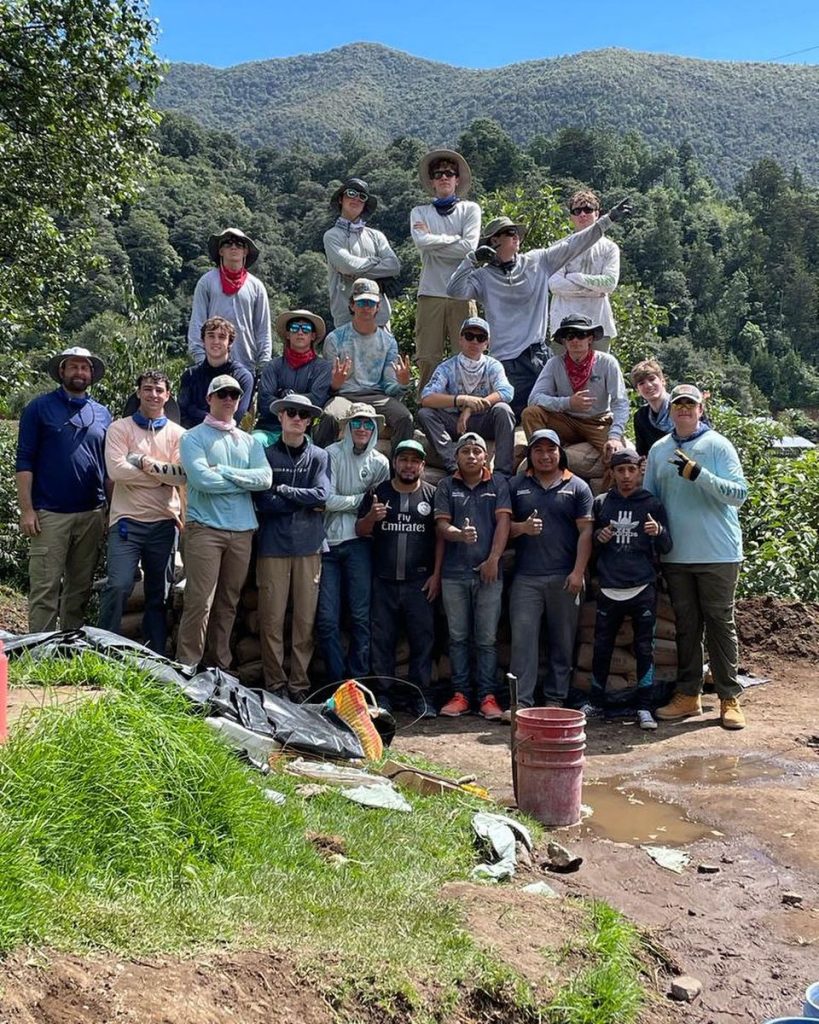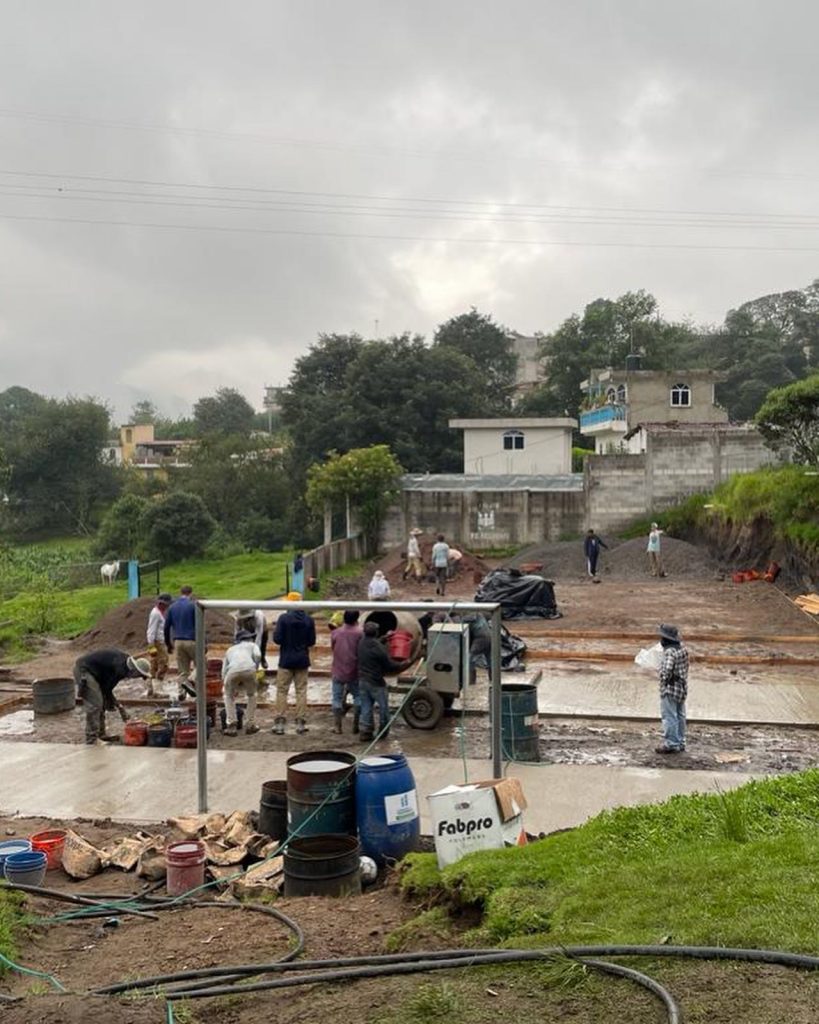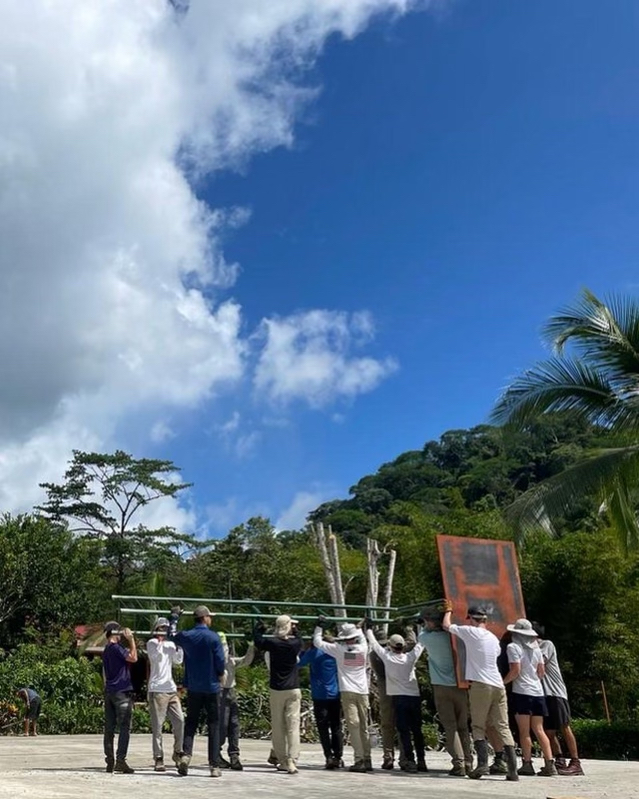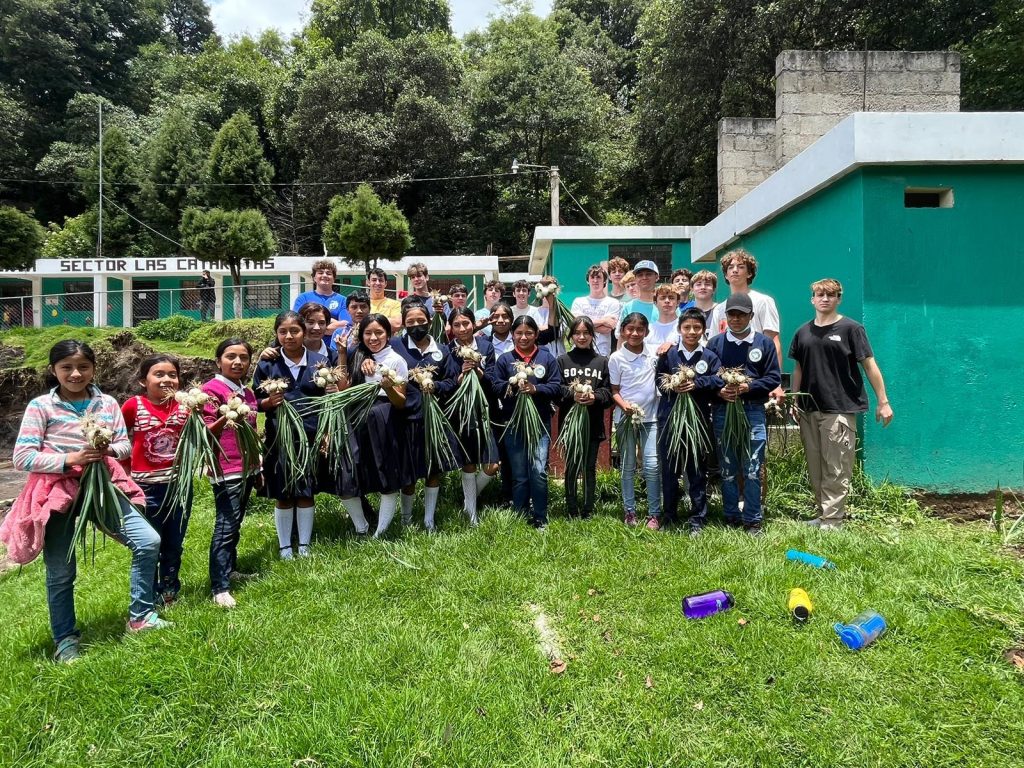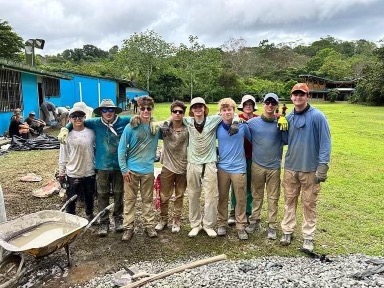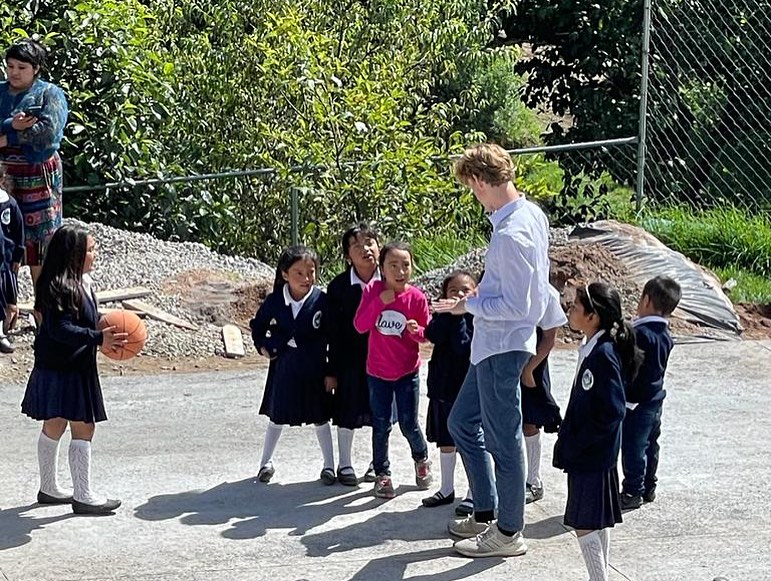 Appalachia
In July, a group of Jesuit seniors and faculty chaperones traveled to Fries, VA, a small former mill town nestled along the New River in the Appalachian Mountains, for a two-week service trip. They worked tirelessly for elderly members of the community, local churches, the Fries school, the water plant, and the waste water treatment facility. Projects included painting, cleaning, yard work, and clearing dirt and debris. Interacting closely with residents of Fries, Blue Jays learned about the town's history, culture, music, food, and natural beauty. They also had opportunities to listen and dance to old time and bluegrass music, swim in nearby creeks and rivers, hike on the Appalachian Trail, canoe in the New River, and bike along the New River Trail. This was the thirty-second Jesuit trip to Fries since 1993.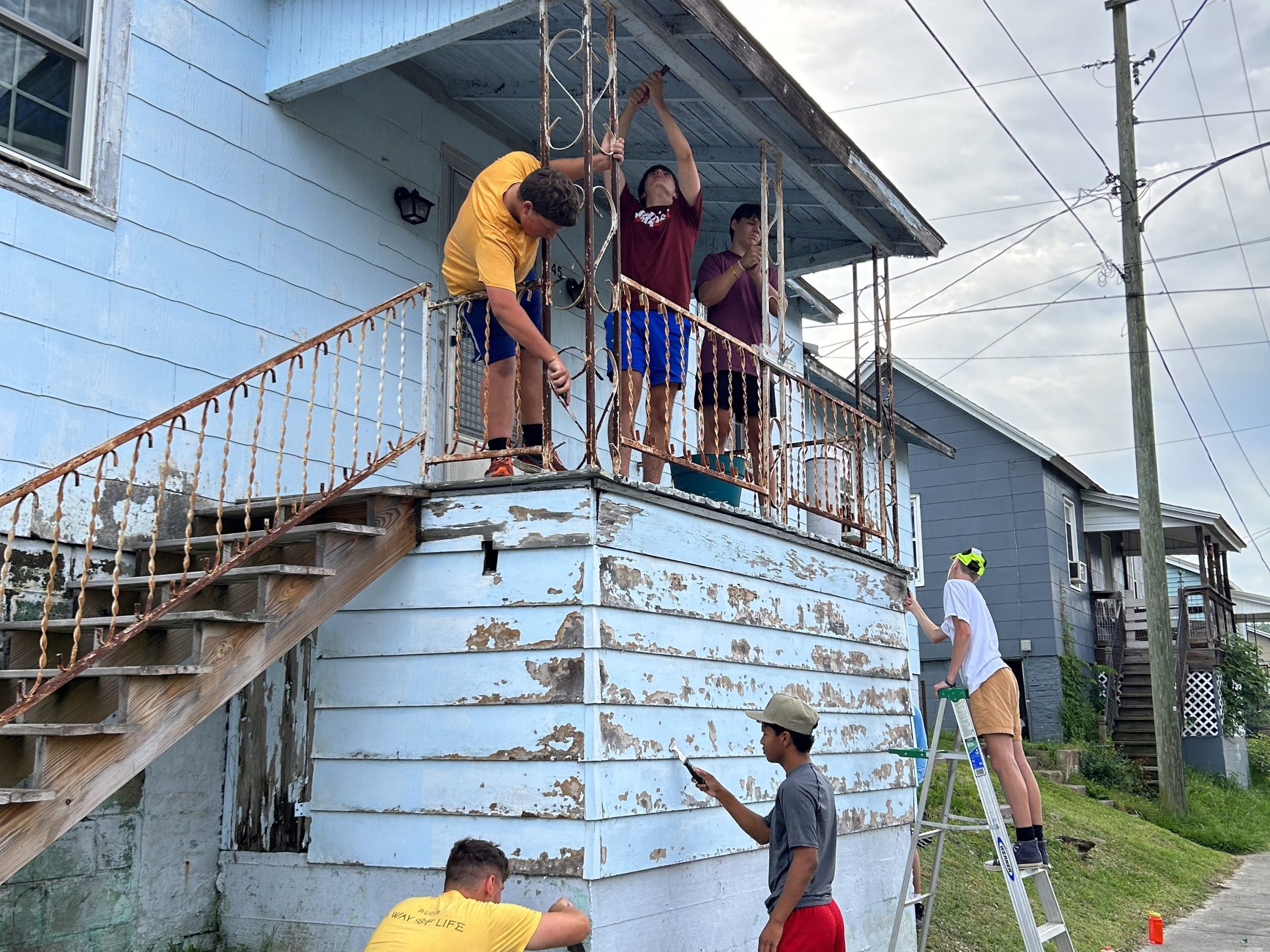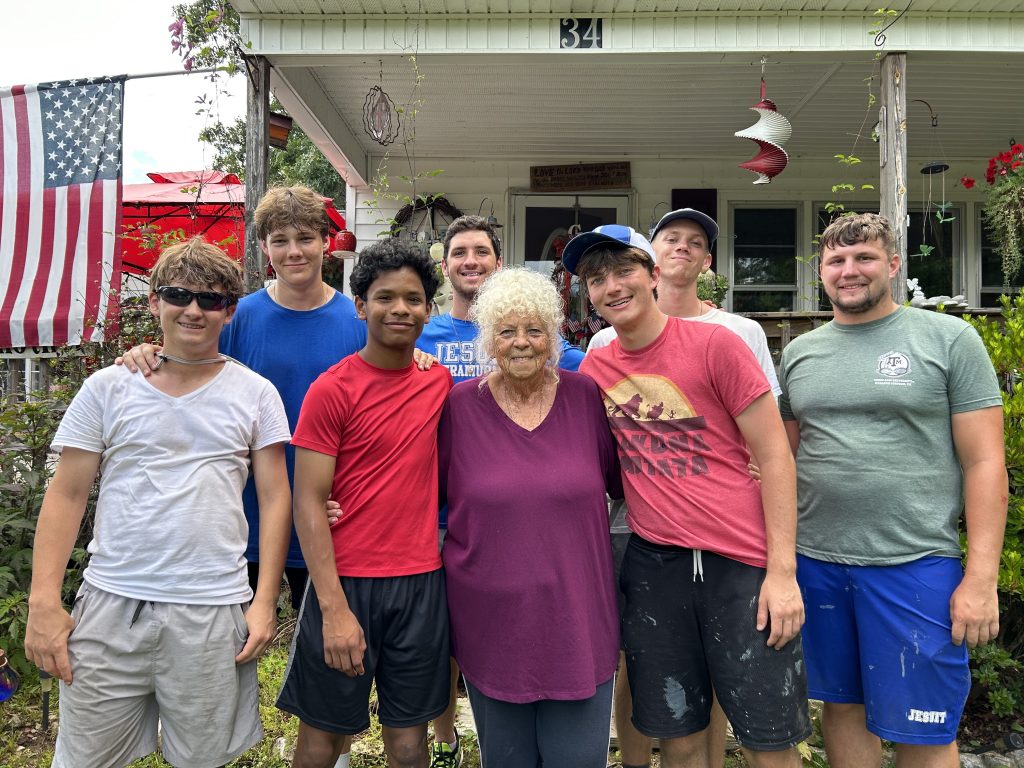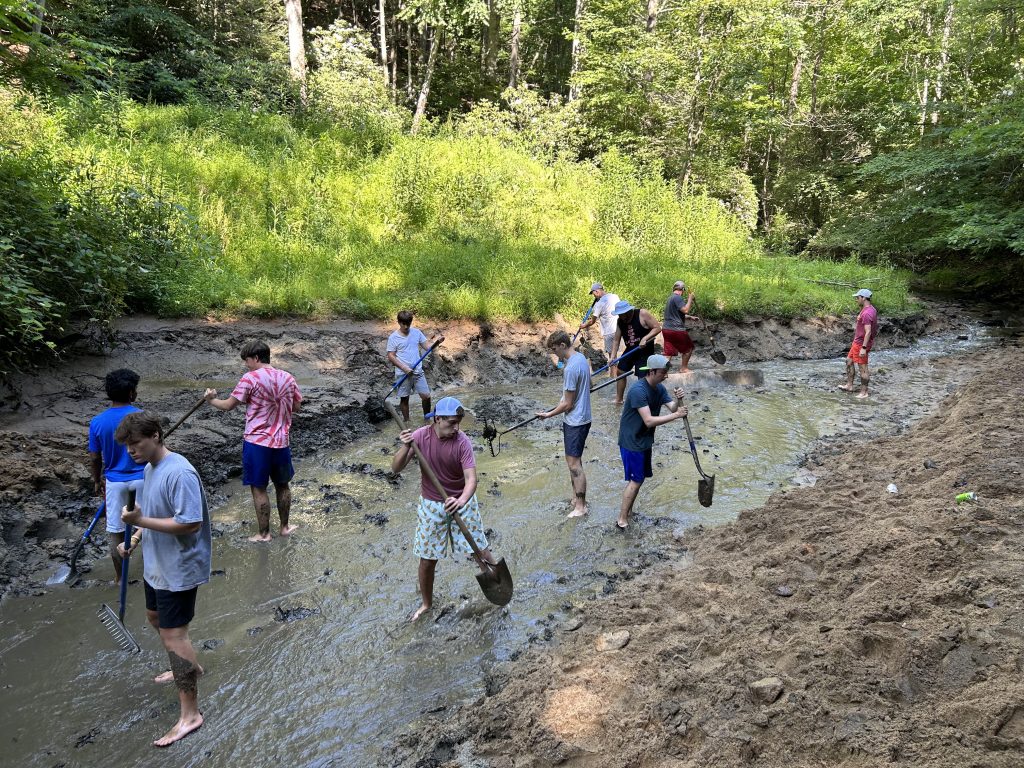 Camp Smile
Camp Smile is a program that caters to children and adults with diverse disabilities and their siblings. With adapted rules and specialized equipment, Camp Smile is able to offer an array of activities to their campers. Jesuit students got a one-on-one, hands-on experience. Blue Jay counselors devoted individual attention to each camper, ensuring that they had an unforgettable week. Students provided assistance to campers in all activities and attended to their daily living requirements.
"Camp Smile exceeded my expectations of a typical summer camp. The campers themselves had a profound impact on me, even more so than I had on them. Despite having to engage in tasks that may not be universally enjoyable, it revealed to me the true extent of my blessings. This camp humbled me and left me with a deep sense of gratitude. I had an incredible experience, and I eagerly anticipate the opportunity to return." – Senior Colin Ditta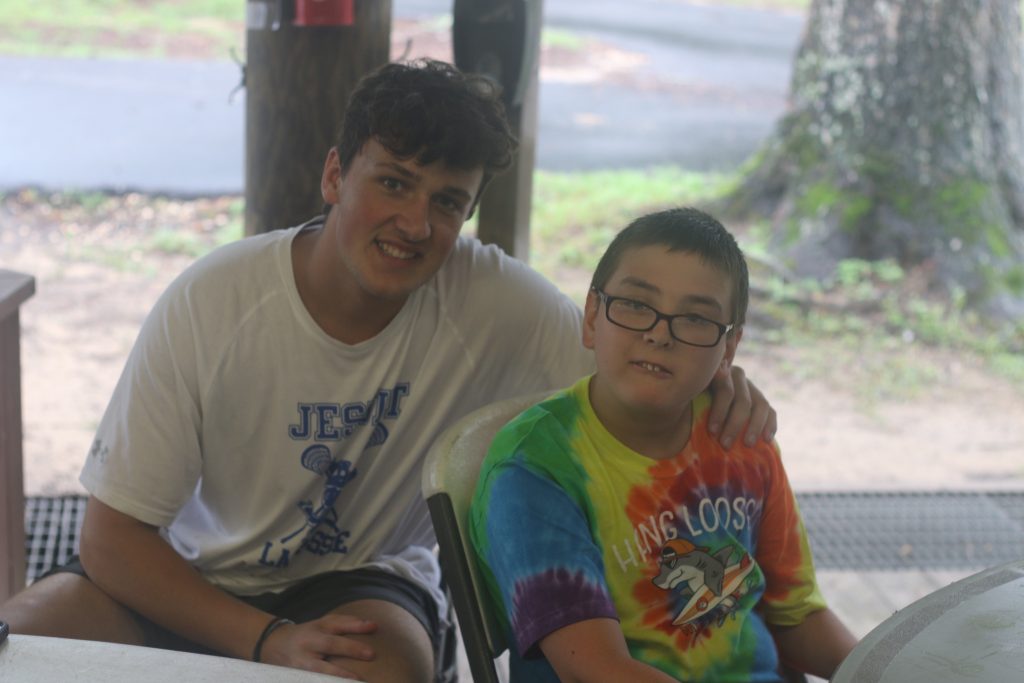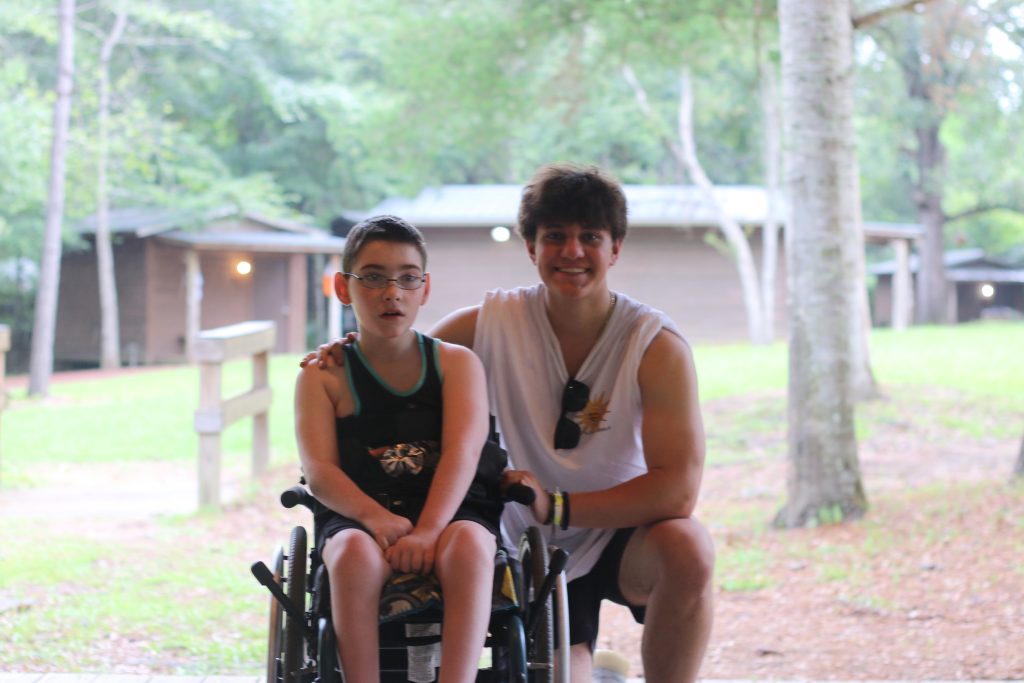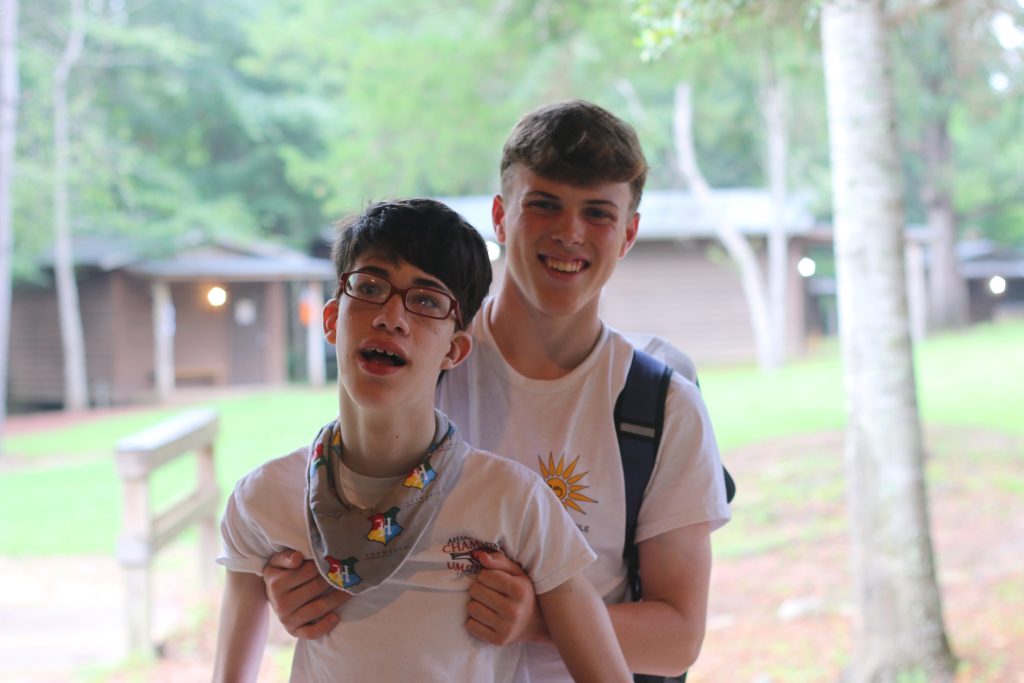 St. Michael's Summer Camp
St. Michael's Special School provides a space for children six years to adulthood with intellectual and developmental disabilities to grow in faith and reach their full potential academically, socially, and physically.
"St. Michael's was a very special experience for me. I worked with the younger Angels group to help them in their activities and bond with them. The older men always had something funny or nice to say. Overall, my time spent working at St. Michael's was amazing, and I will definitely be back to visit."
– Senior Noah Broussard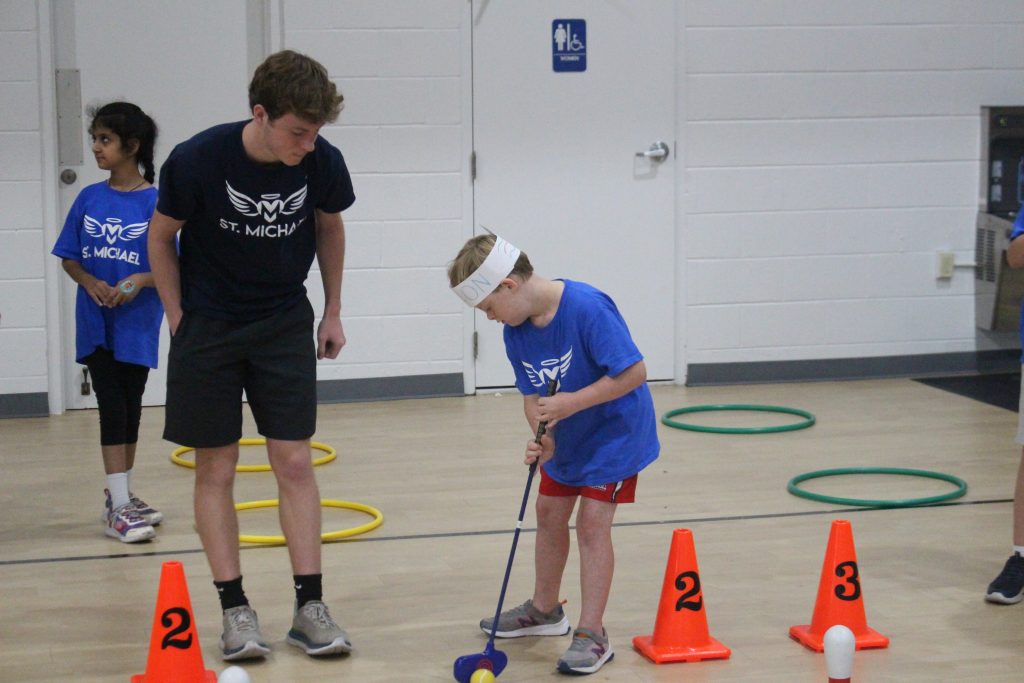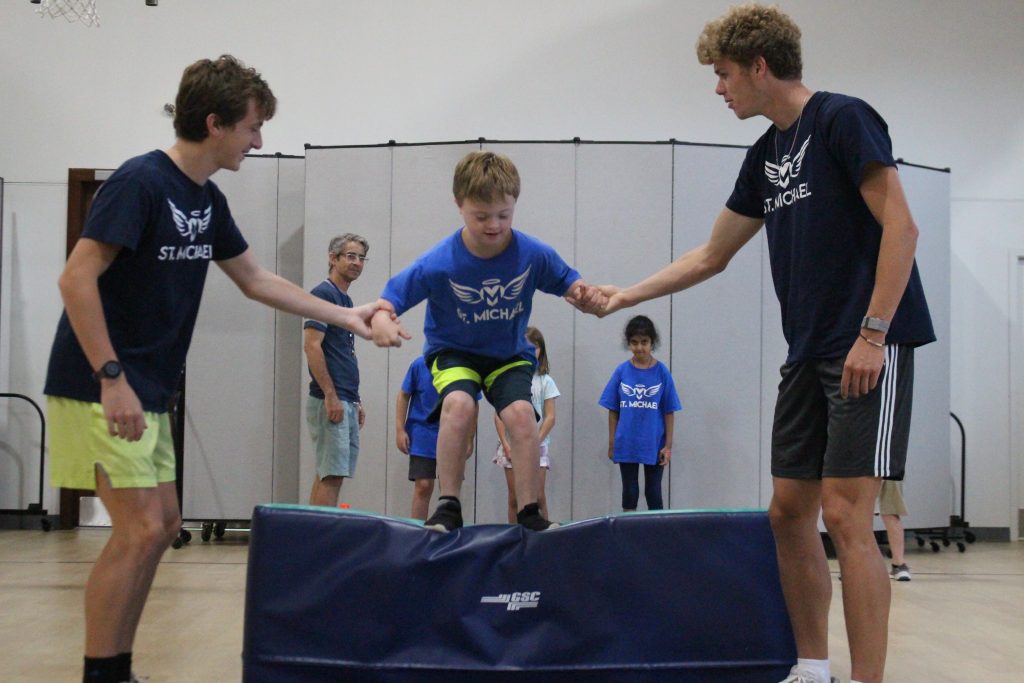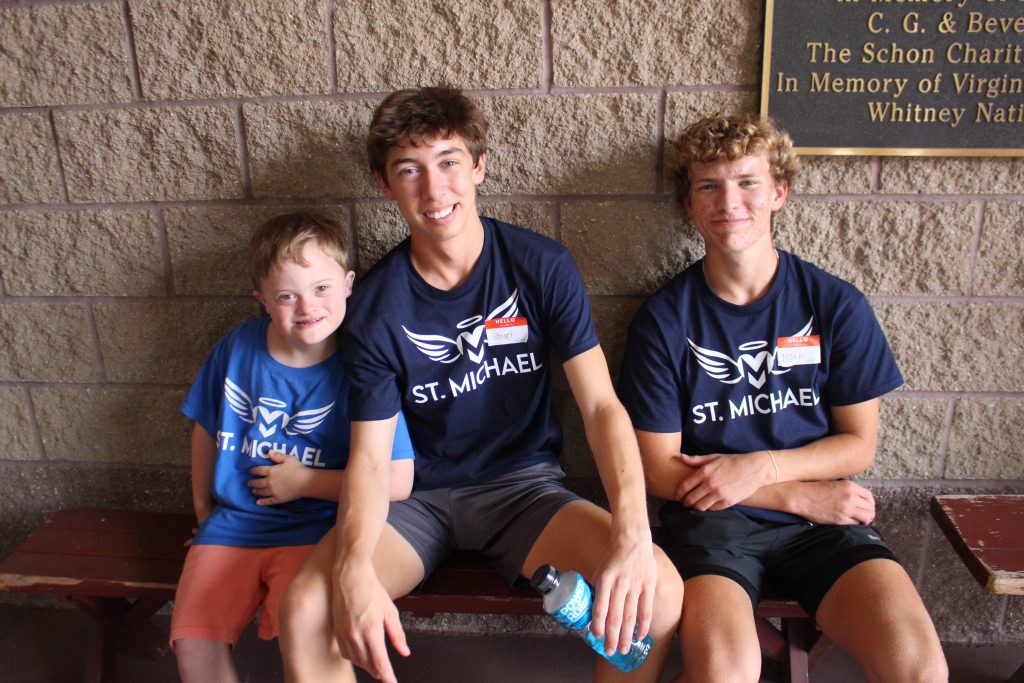 Class of 2018 Alumni Project – SBP
The members of the Class of 2018 serve as an exemplary illustration of the enduring qualities that Jesuit graduates embody. As part of their 5-year reunion planning, the committee recognized the significance of uniting as a class by engaging in a service project. They collaborated with SBP to contribute to the restoration of a house in need. This commitment to assisting others extends far beyond a service project during their senior year. It becomes deeply ingrained in the very essence of a Jesuit graduate, carried with them throughout their lives in their personal endeavors, within their families, and within their communities.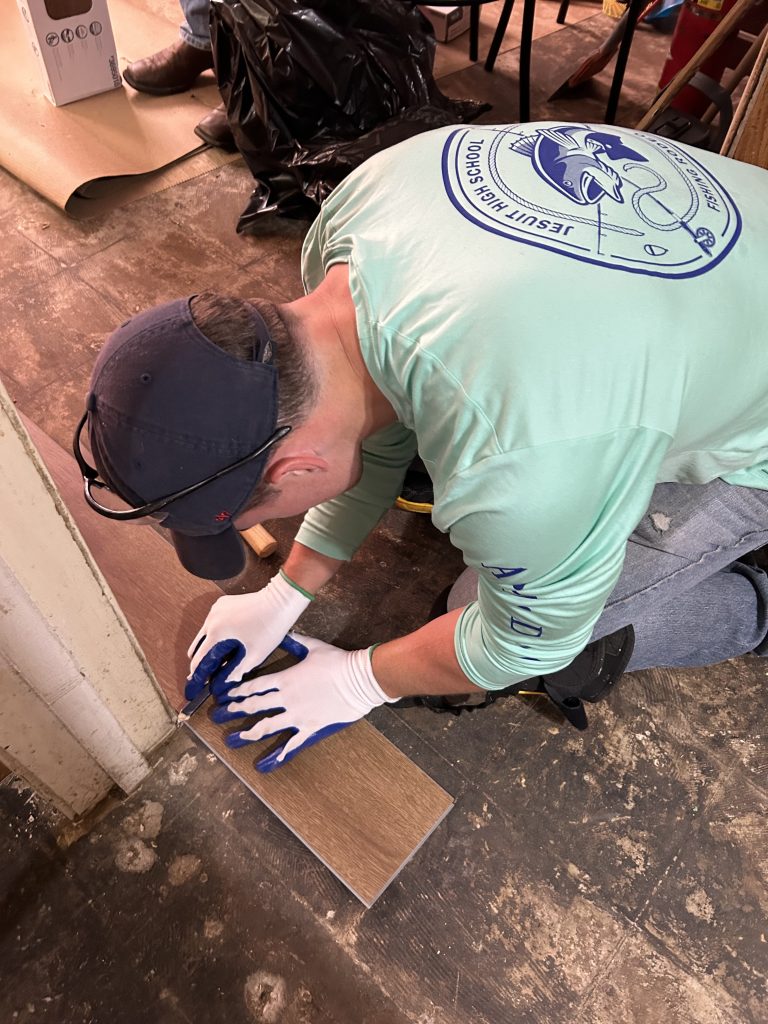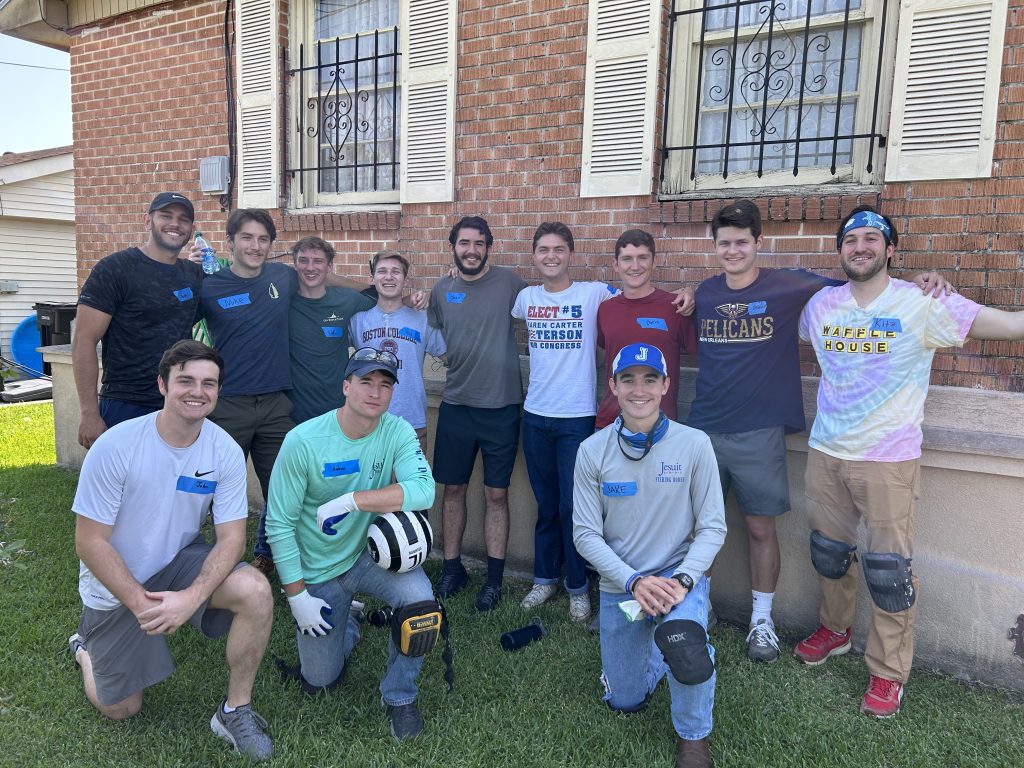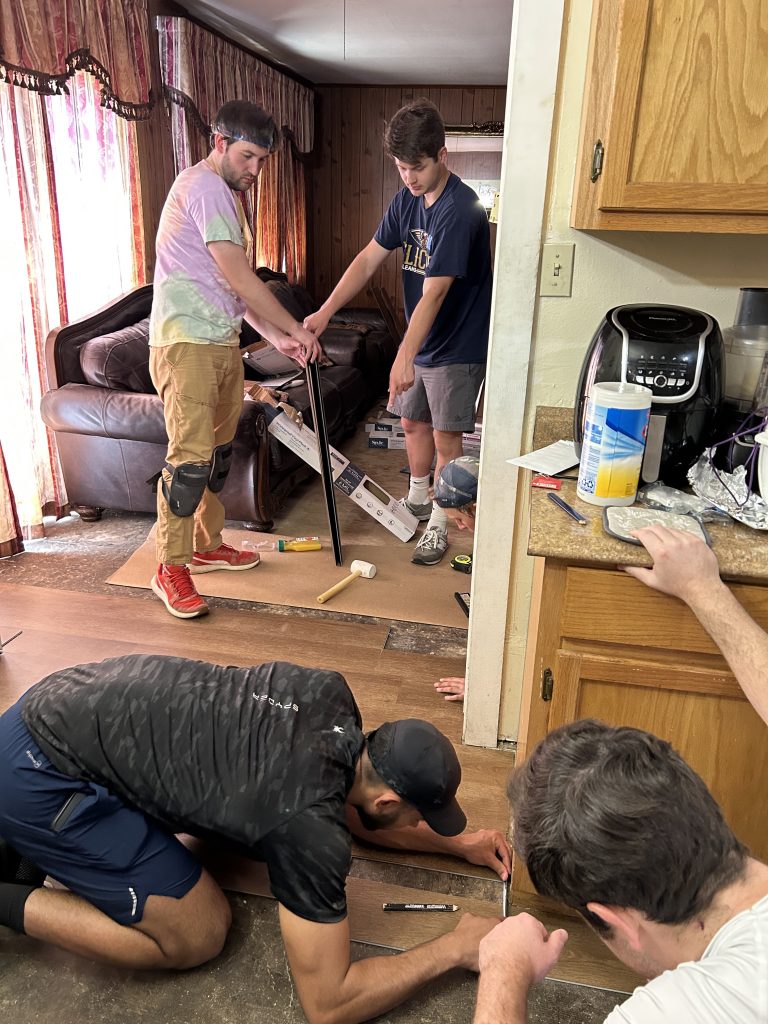 For more information regarding the service projects, please contact Jesuit's director of service projects, Scott Delatte '06, at delatte@jesuitnola.org or 504-483-3872.
Loading…