Fall Evening of Reflection to Feature Jeff Miraflor, S.J., on September 13, 2023
Throughout the calendar year, Jesuit High School hosts four evenings of reflection for all members of the Jesuit community from alumni to parents to friends. These evenings feature deep dives on specific themes and topics.
The evenings of reflection are typically categorized as the:
Lenten Evening of Reflection
Spring Evening of Reflection
Fall Evening of Reflection
Advent Evening of Reflection
Alumni, parents of alumni, friends, parents of current students, grandparents, and faculty and staff are invited to attend the first Evening of Reflection of the 2023-24 school year. Mass will begin at 6:30 p.m. with confessions available 30 minutes before. The reflection will immediately follow the Mass.
"The Role of Music in the Spiritual Life"
September 13, 2023 at 6:30 p.m.
Jeff Miraflor, S.J.
Theology & Choir Director, Jesuit New Orleans
Jeff Ryan Miraflor, S.J., serves as a theology teacher, Co-Director of Campus Ministry, and Director of the Jesuit Choir. Originally from Tampa, Florida, he was greatly impacted by the Jesuits while studying at Jesuit High School of Tampa, especially in the beauty of Sacred Music and the Mass. After entering the novitiate in 2016 and taking First Vows in 2018, he studied philosophy and music at Fordham University and Juilliard in New York until joining Jesuit's faculty back in 2021.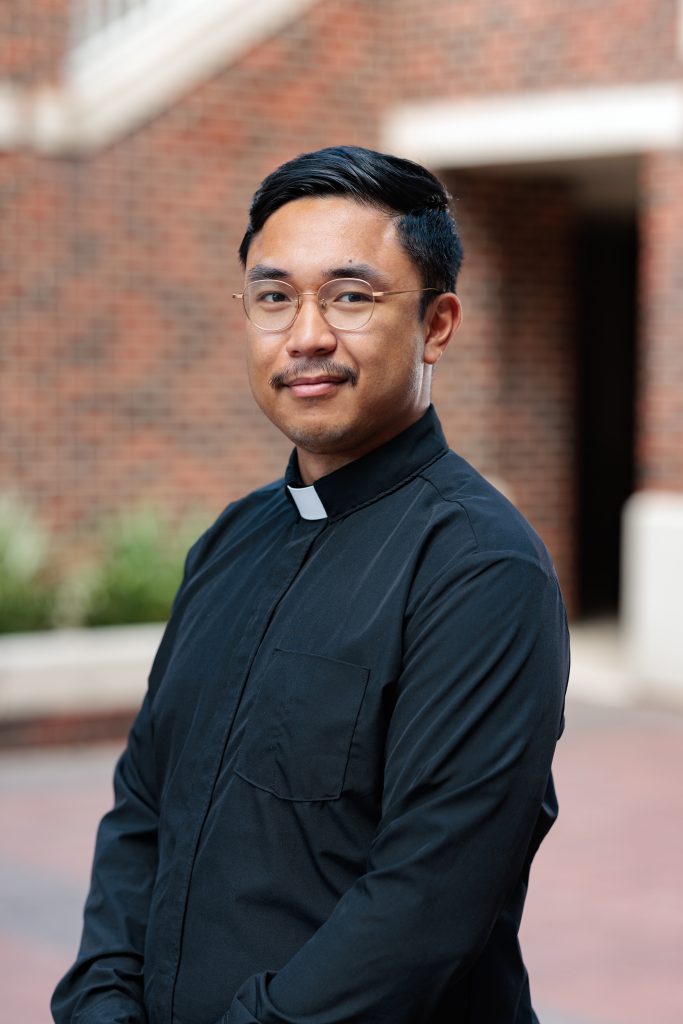 Sorry. This form is no longer available.