Classes Begin on Carrollton & Banks for the 2023-24 School Year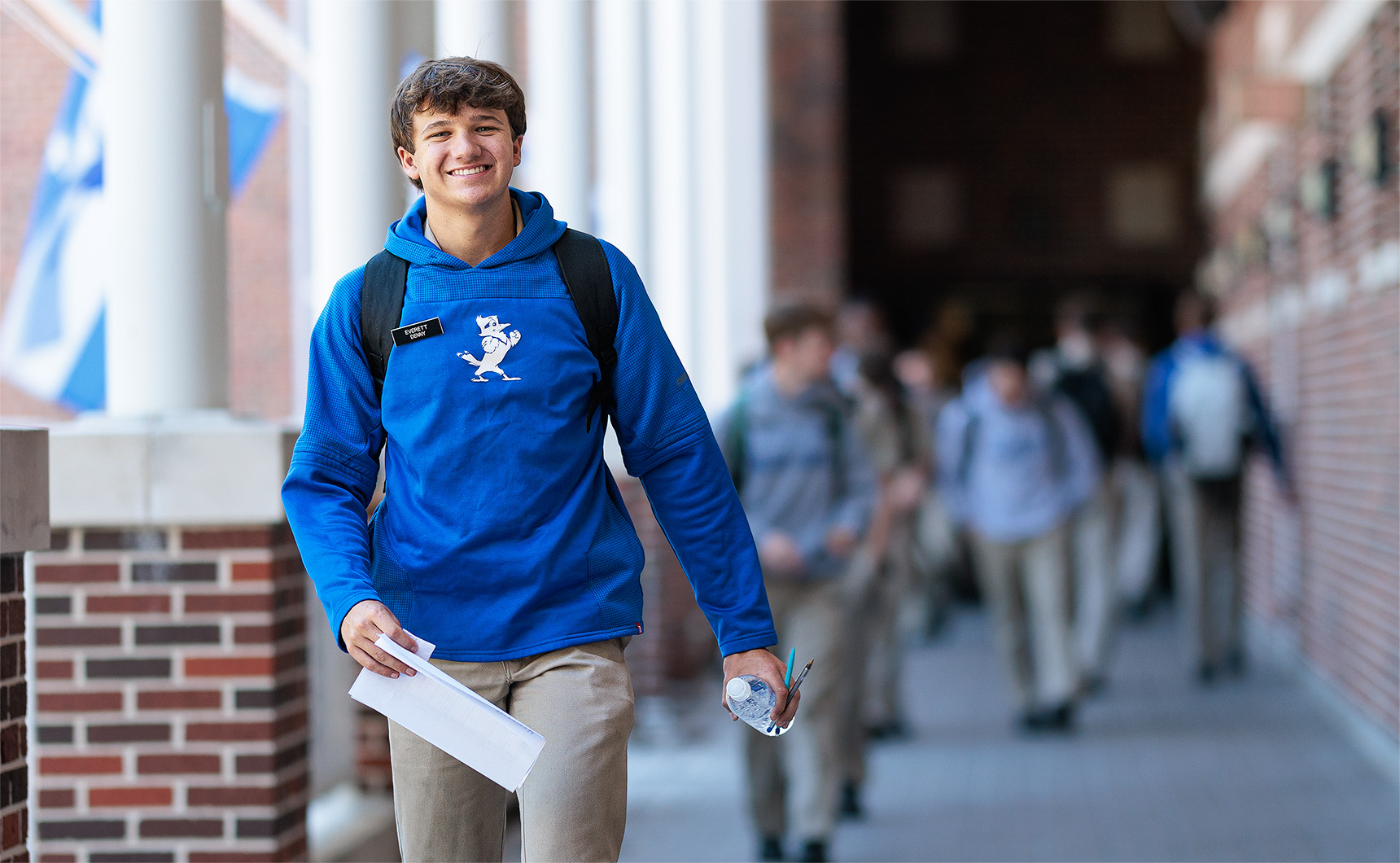 Jesuit's halls were filled with anticipation as new and returning Blue Jays made their way to the Traditions Courtyard to gather for morning assembly, marking the commencement of the academic year.
The assembly began with a heartfelt prayer from chaplain Fr. Jon Polce, S.J., followed by stirring speeches from President Fr. John Brown, S.J., and Principal Peter Kernion '90. Together, they set the tone for what promises to be a rewarding and fulfilling year.
In his speech, Kernion not only welcomed new students and faculty but also inspired the gathered audience of Blue Jays, invoking the story of alumnus Foster Moreau '15, who now plays for the New Orleans Saints.
"Most of you know of Foster Moreau," said Kernion. "He recently underwent treatment for Hodgkin's Lymphoma and fortunately is now in full remission. In an interview, he reflected back on when he first came to Jesuit—that he was not thrilled with the idea of uniforms, nametags, and all the rules and regulations that come along with Jesuit. But over time, Foster realized the importance and benefits of these rules. He became a more disciplined, organized, and competent individual with the help of these lessons learned during his time here at Jesuit."
Kernion continued, emphasizing the value of the Jesuit experience and how it prepares students not just for their professional lives, but for being better community members.
"By diving in and committing to all that Jesuit has to offer, you will have the opportunity to grow and develop into a complete man," he said. "It may not be easy, but it is well worth it."
Announcements were read by Student Council President Luke Couret. Following the assembly, students met all of their new teachers and reconnected with friends, excited for the journey ahead.
Loading…