Save Me A Seat on the Bus: Senior Degan Dansereau Spreads Love of St. Michael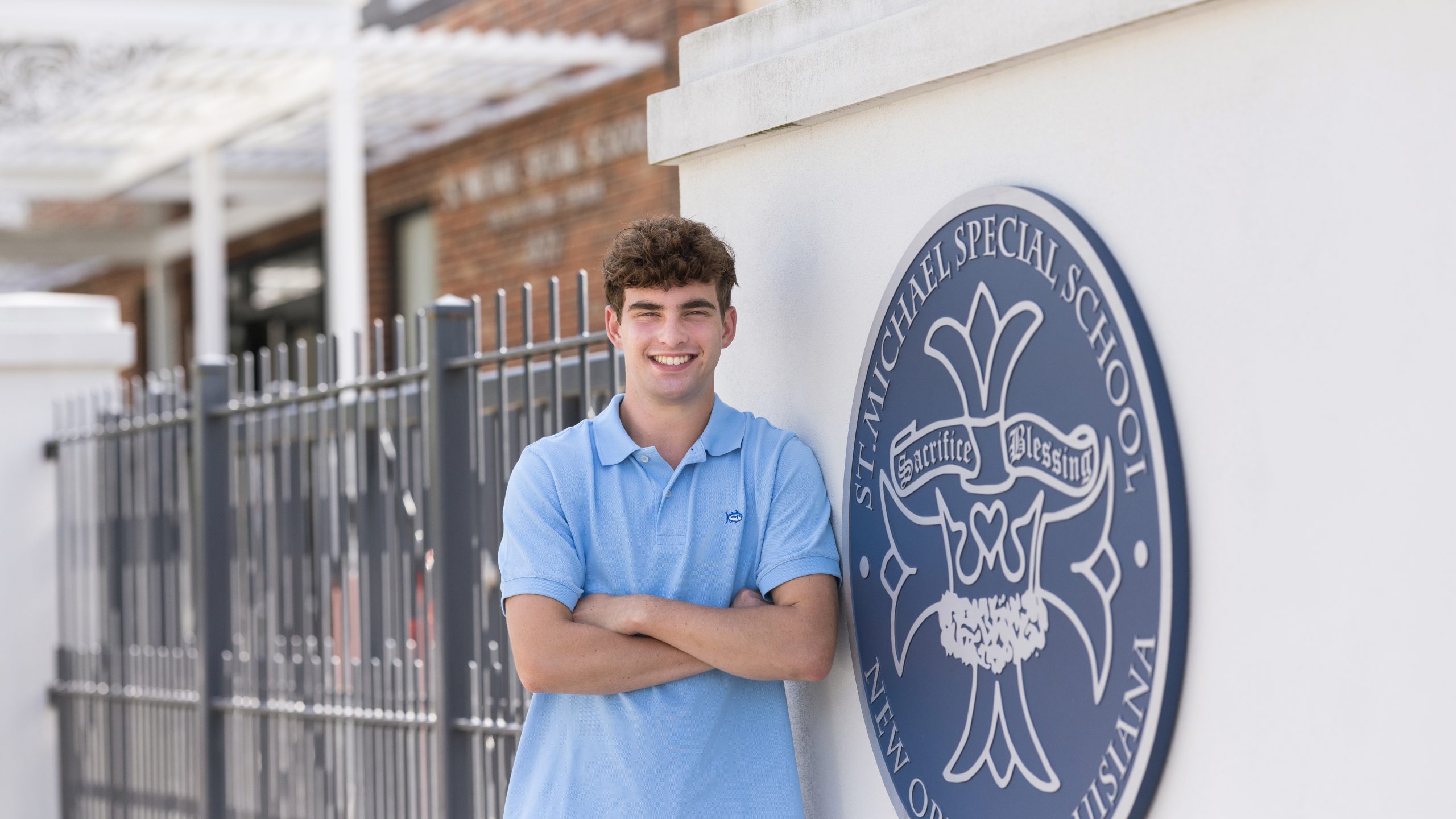 What began as a simple promotional video by rising senior Degan Dansereau has blossomed into a remarkable display of community support, giving rise to a new non-profit organization called Love of St. Michael. Dansereau and his friend and co-founder Carson Browne have a singular focus: raising funds for a shuttle bus that will serve St. Michael Special School.
As a member of the Jesuit sailing team and a volunteer at the Community Sailing Center, Dansereau has spent time teaching children with disabilities how to sail. These experiences gave him a chance to work personally with students and families from St. Michael's.
It was during this time that Dansereau and Browne learned that St. Michael's had been relying on a rental shuttle bus for off-campus learning experiences, field trips, special events, volunteer opportunities, and other activities.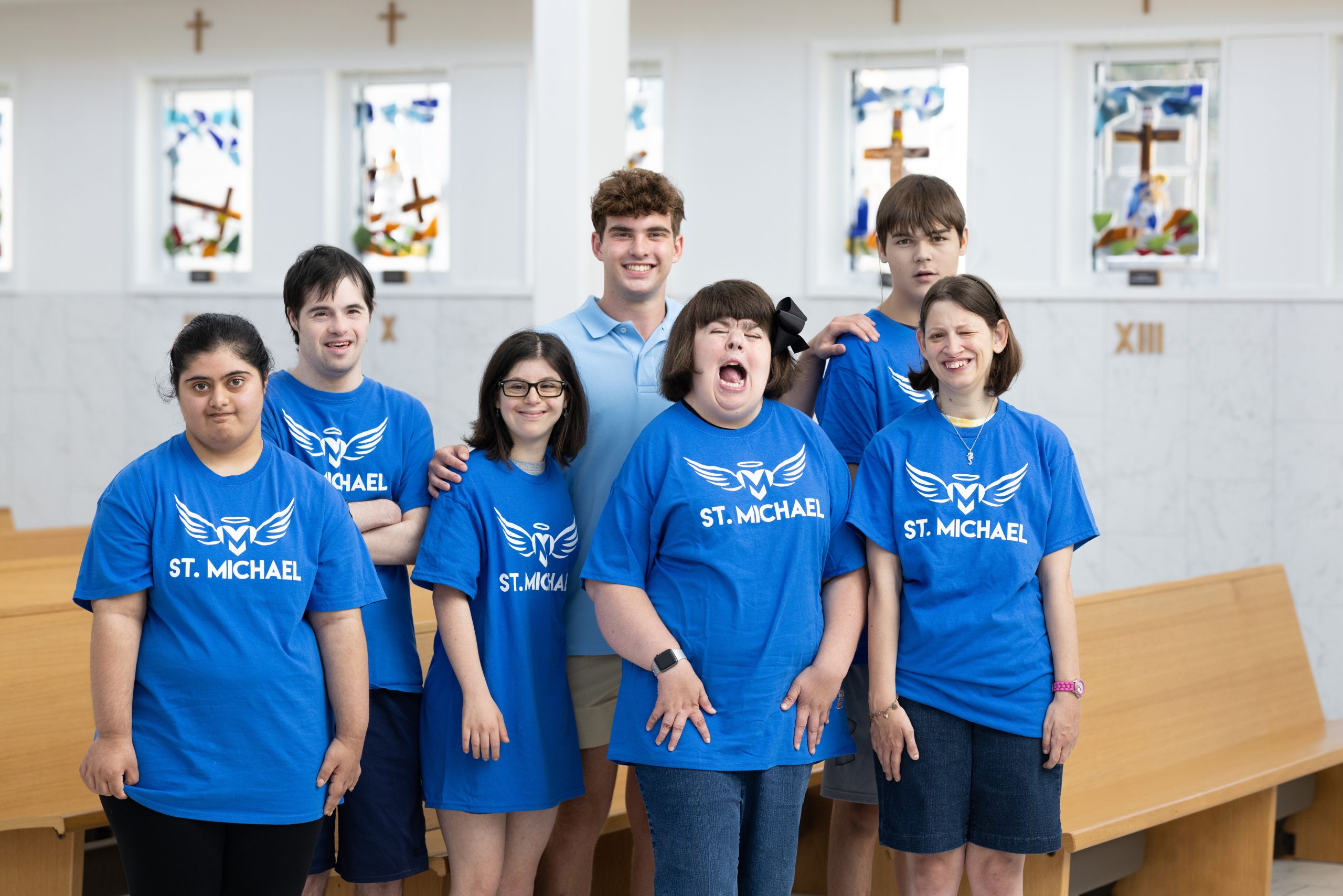 Many students attend St. Michael's beyond the typical 4–8-year span, and families often receive more than 50% tuition assistance. St. Michael relies heavily on the generosity of its benefactors to meet its institutional expenses, and through the remarkable generosity of the New Orleans community, St. Michael's commits to raising over $9,500 per child each year. Renting a shuttle bus not only creates a financial burden but also limits the number of cultural outings St. Michael's students can take.
In a spirit of service, Dansereau and Browne decided to take on this challenge.
Their Love of St. Michael campaign began with hundreds of individual donations, eventually gaining greater traction and attracting larger gifts. The team found more opportunities to attract donations after garnering a major gift in memory of Sadie Dales by her parents Charlotte and Walker Dales. The Dales have subsequently raised $38,770 for the Love of St. Michael campaign in Sadie's name.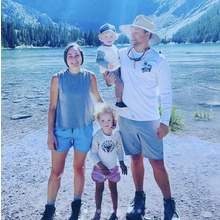 The Dales family poses for a photo.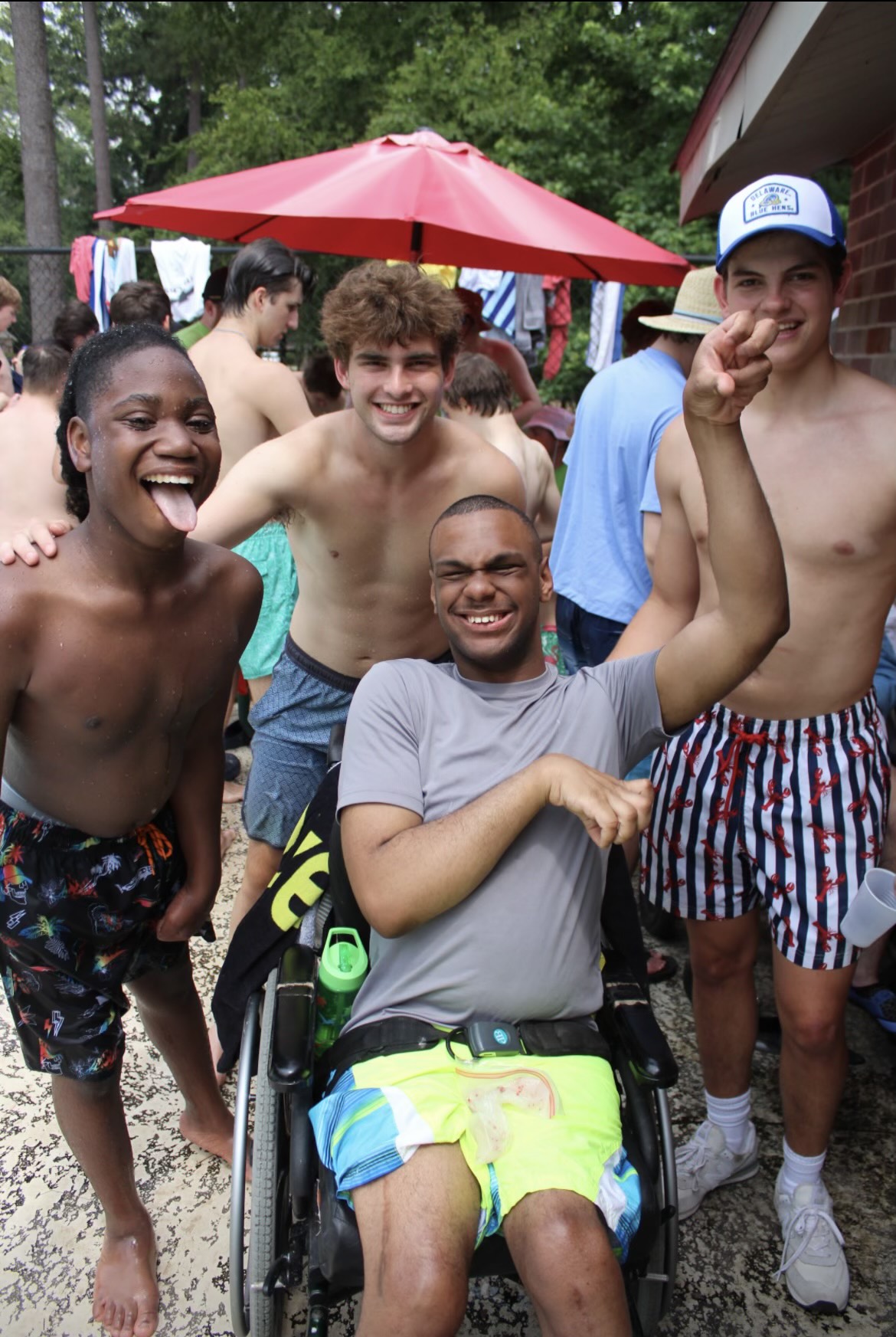 Dansereau was also recently an attendant at Krewe de Camp, a camp that serves children with cerebral palsy and other disabilities. Students are responsible for all facets of caring for campers, including feeding, bathing, clothing, assisting in daily activities, and providing companionship for the week of camp.
In addition to the Dales' remarkable efforts, Patrick Browne, Jr. '88, Carson's father and Dansereau's godfather, along with Degan Dansereau, Sr. '91, Carson's own godfather, played an instrumental role in bringing another group on board: members of the Leg Quarter Cook-Off. This group, comprised of Jesuit alumni and other New Orleanians, rallied together to raise $22,760 for the Love of St. Michael campaign.
At present, the Love of St. Michael campaign has raised over $100,000, leaving approximately $30,000 remaining to reach its goal. Jodie Gallagher, St. Michael's director of development, expressed heartfelt gratitude, saying, "Degan is a fine young man with a big heart! We are grateful for his help with this fundraiser!"
Dansereau, reflecting on his experience helping the St. Michael's community, said, "I am genuinely amazed how many individuals and strangers came together for a common cause to do good. I never imagined how many would be willing and able to help."
He also expressed gratitude for the overwhelming support received from the New Orleans community, emphasizing the personal connection he has forged with the St. Michael's community through this campaign. He hopes to pass on this relationship to other Jesuit students before he graduates.
Dansereau, the son of Robyn and Degan Dansereau Sr., is an alumnus of Stuart Hall School. Beyond sailing, he is involved in Sodality, National Honor Society, Mu Alpha Theta, and Peer Support. He is also a member of the St. Dominic CYO peer ministry team.