Running the Good Race: Track Team Sets New Pace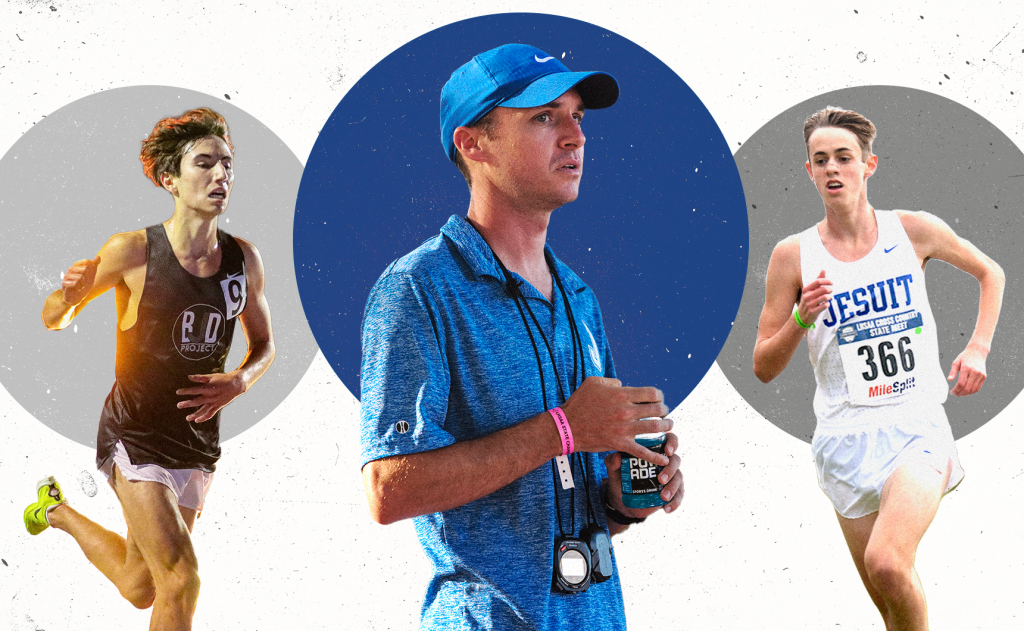 "I came into the race thinking that I should go out relaxed and close hard," recalled sophomore Brady Mullen, "I had to push myself." The sophomore sensation recently set the school record in the 3200-meter race at the RunningLane Track Championships in Huntsville, Alabama, with a blistering fast time of 8:59.7 – the first sub 9-minute run in Louisiana history since 1982. Mullen becomes only the third Louisiana runner to break the 9:00 minute barrier, joining John Ratcliffe (Bonnabel) in 1982 and Bobby Beck (Salmen) in 1979. "Breaking 9 minutes shows that runners from our state can run 'elite' times," said Mullen, "and it shows the level of dedication that our team has also put forth."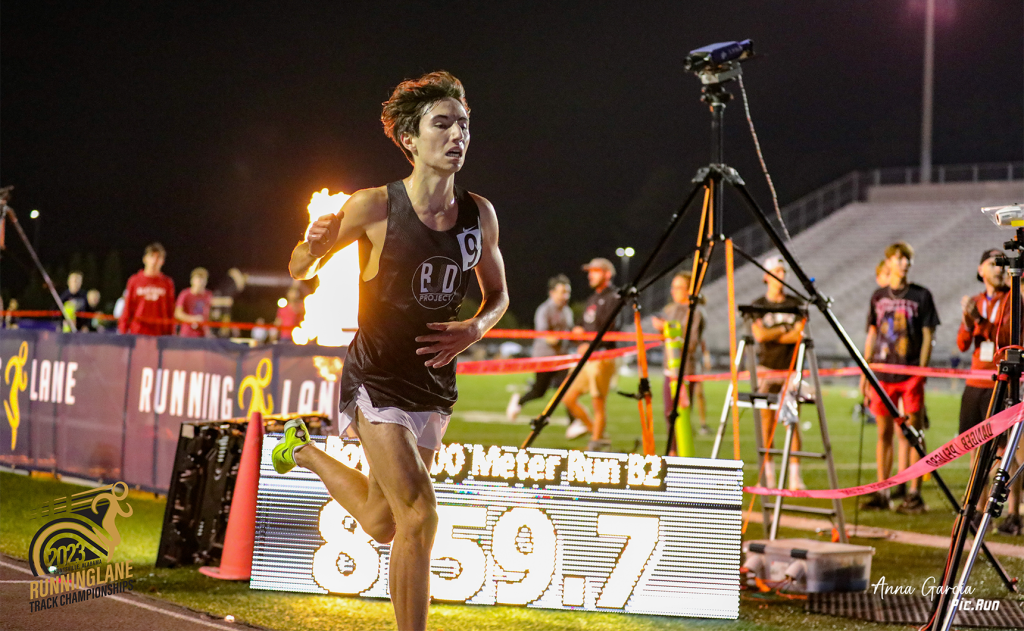 That team aspect was not lost on Brady as he crossed the line. "In the last stretch Coach Cullen was pointing at the pace lights, which were set for 8:58, and he was running with me and screaming" recounted Mullen. When Brady crossed the line, he was immediately greeted by his teammates, who were joyously celebrating what has been a remarkable comeback for Mullen, who missed most of his track season due to an injury suffered during the cross-country season this fall.
"Being injured for most of the winter and early track season created a great setback in my original path to my goals for this season," said Mullen, "but I think this setback created more mental fortitude and drive in my training when I came back and possibly could help me in my future training and life goals." In addition to winning his heat at the prestigious national competition, Mullen also set the Jesuit High School record in the 3200m race, which was previously held by his teammate Patrick Dowd '23, who ran a 9:04. In fact, this year's track team had five runners break the previous mark held by Neil Fitzpatrick '12 (9:22) – Mullen's 8:59; Dowd's 9:04; junior Michael Vocke, who ran a 9:06; Jack Desroches '23, who ran a 9:07; and Robert Buission '23, who registered a 9:08 and finished second to Dowd at this year's LHSAA State Championship.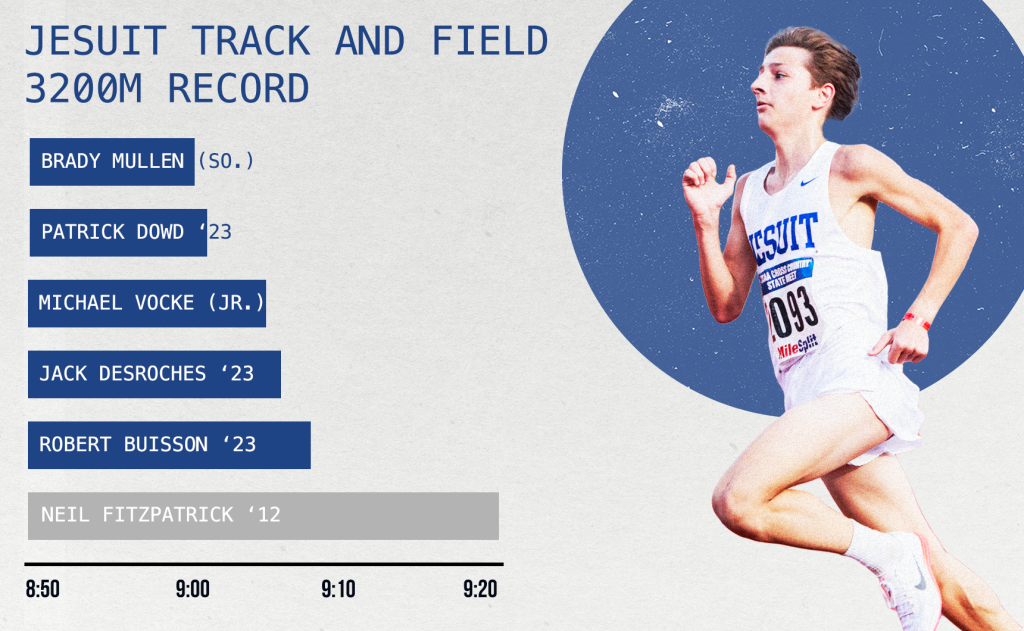 Patrick Dowd was all smiles at the RunningLane championships. "I was just happy to see Brady back on the track," said Dowd, "he's had a tough season and I was glad to see him be the one to break that barrier." Dowd, the recent graduate and Dartmouth cross country commit, would have his moment not 24 hours later in the 1600-meter race. After four laps, Dowd crossed the line as the new Jesuit High School record holder in the 1600m race in a time of 4 minutes and 13 seconds.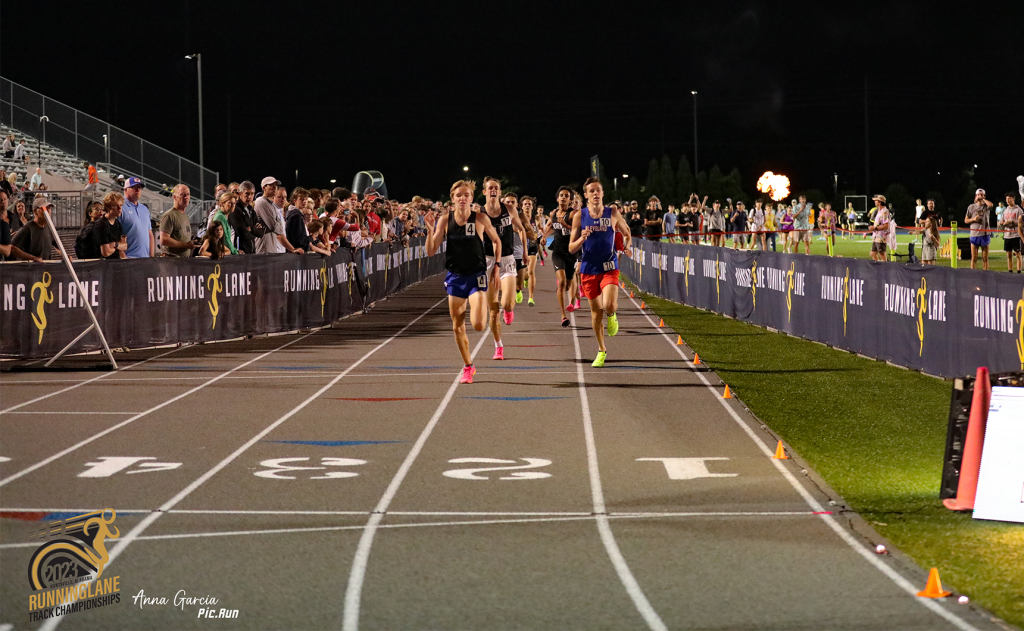 The postseason success was nothing new to Dowd, who had a stellar race at the Garmin RunningLane Cross Country Championships this fall. He finished in a time of 15:30 for the 5K course in muddy and cold conditions for 14th overall in the nationally ranked meet. Despite his achievements in distance events, Dowd had always wanted to see how fast he could run in the mile race. "The mile transcends high school athletics," said Dowd. "It's a universal mark that everyone knows about in distancing running. People want to know 'What did you run in the mile?'" Dowd's time, now etched in Jesuit history, will certainly be remembered, and ranks just in front of his current teammate's impressive marks. Jack Desroches was the previous record holder with a time of 4:14, followed by sophomore Leland Crawford (4:15), Vocke (4:15), Mullen (4:17), and Buission (4:20). With Dowd's time, six current Blue Jay runners had broken Jesuit's 1600m record previously held by Mark Greco '85 (4:20.31). "We've been training all season for this race," said Dowd, "it goes to show that Coach Cullen has us improving even until the end."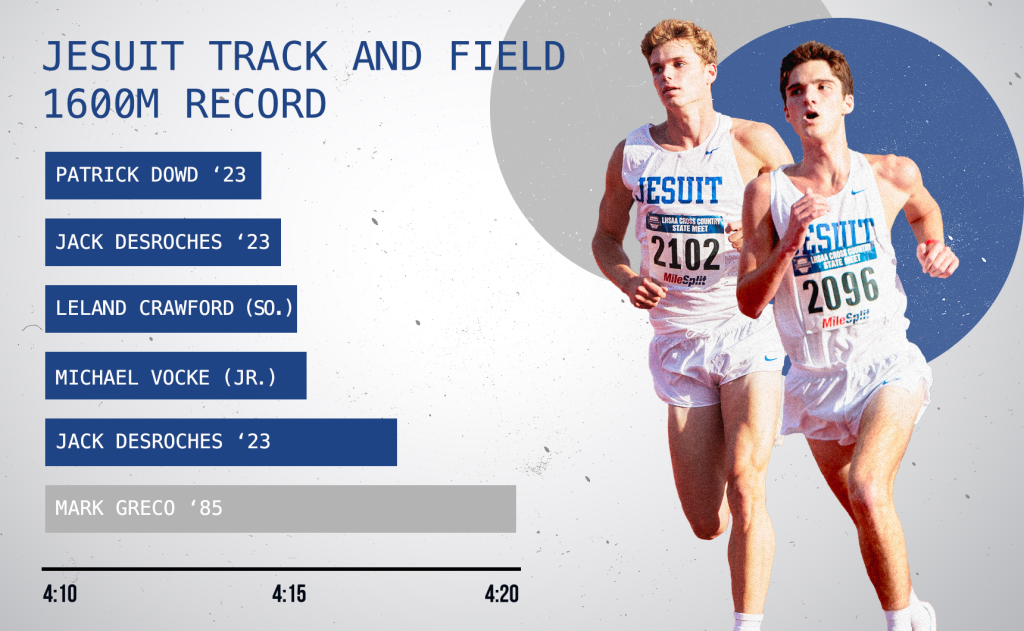 There is no denying the effect that Coach Cullen Doody '08 has had on the distance program at Jesuit High School. Always in the running for championship success, the cross country and track distance programs have ascended to new heights under Doody's guidance. The cross-country team recently won its second state championship in a row, accomplishing the feat by placing its five runners in positions 1 through 5 – never done before in Louisiana history. The team had the fastest aggregate time in Louisiana history and was even ranked second in the nation – the highest a team from Louisiana has ever been ranked. For these accomplishments, Doody was honored as the United States Track and Field Association High School Coach of the Year. However, Doody isn't focused on the accolades he and his team have achieved this year. "What I always tell the guys is we're not results based," said Doody, "we care about the process. If we focus on the process, the results will take care of themselves."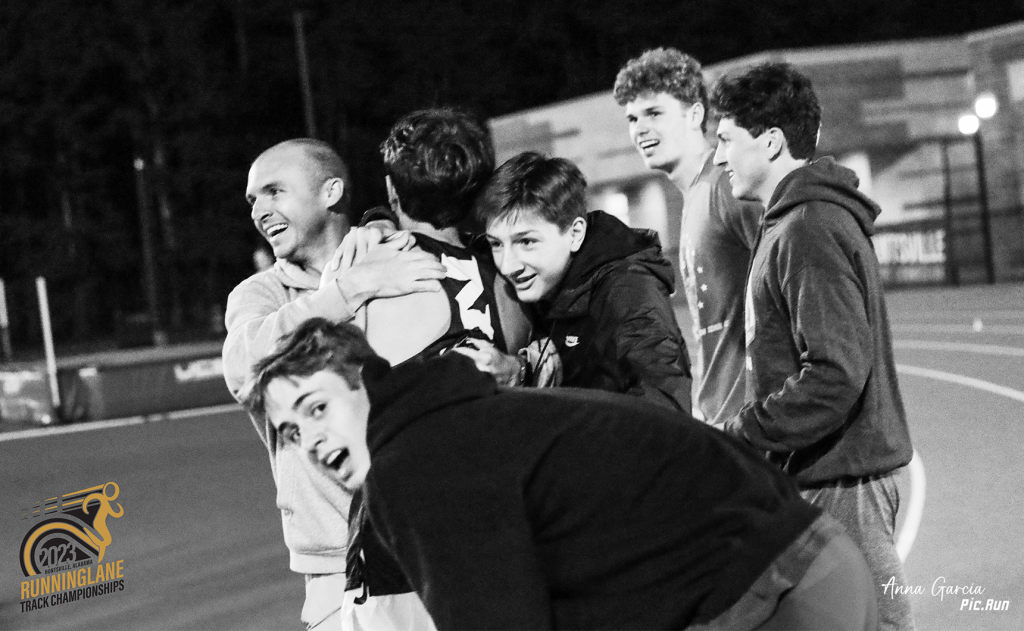 This humble and down to earth approach has helped the team to find success both on and off the track. "All I can do is to ask the guys to trust the process," said Doody, "that they work hard, day in and day out, I know that they're going to get better and improve and that's all we can control." For Mullen, Doody's coaching extends even beyond the bounds of running. "Cullen's brought discipline. Not just in running, but in everyday life," said Mullen. "You know eating, sleeping, the choices that you make. He's helped me with all of that. It goes beyond running."
School records. State championships. National rankings. As the racing season comes to a close, there is little doubt that the Jesuit High School distance team has run the good the race.
For an inside look at the Jesuit cross country and distance program, check out Valor's Cry: Cross Country:
More on Jesuit distance runner, Brady Mullen, and the state's best time in his event in 40 years.