BASEBALL CLAIMS 22ND STATE TITLE WITH WIN OVER RUMMEL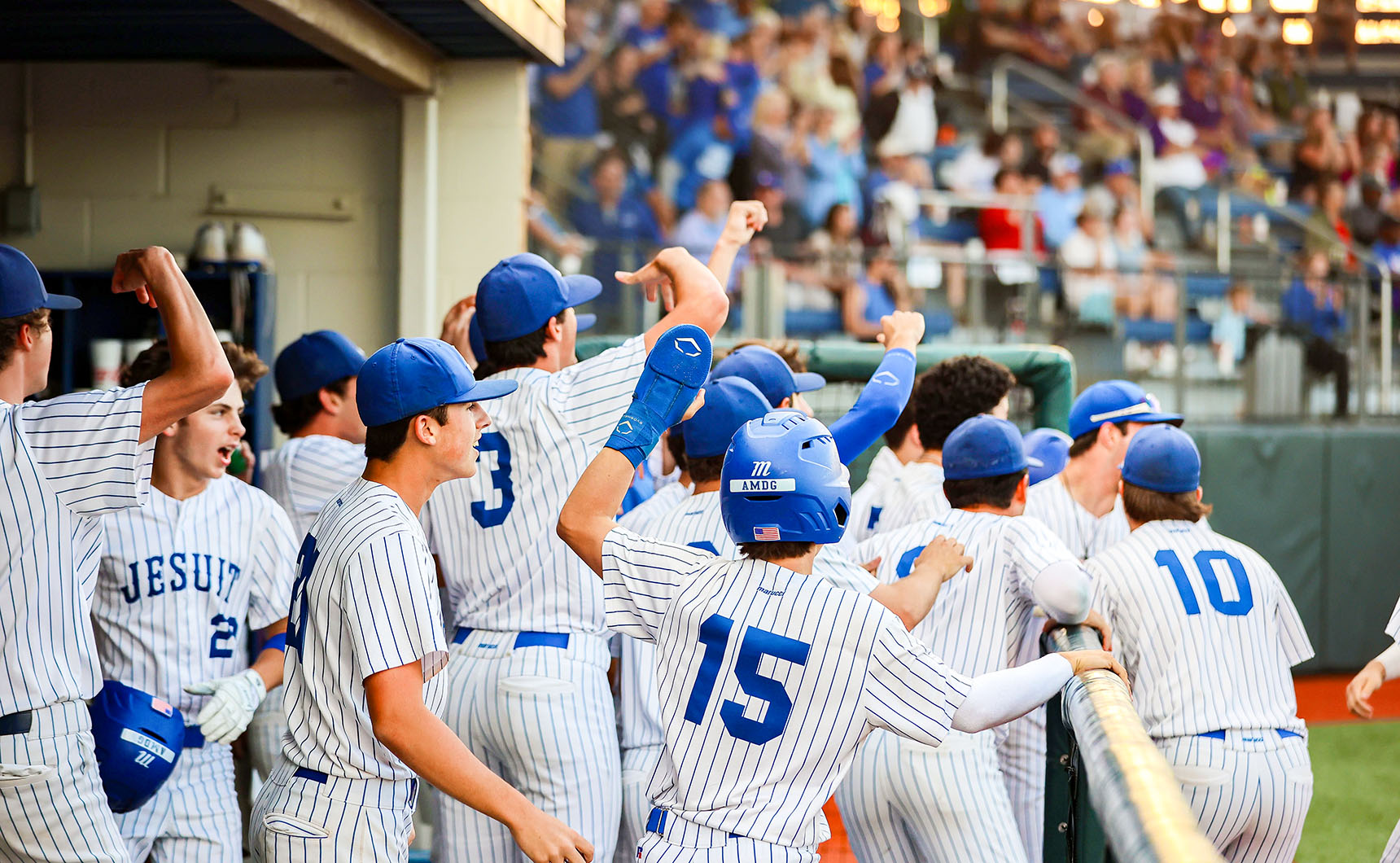 Toppling Rummel in a 1-0 showdown in Sulphur, LA, the Jesuit baseball team claimed the 2022-23 LHSAA Division I state title. The championship is the baseball program's 22nd state title in its storied history.
The Jays benefited from strong performances from the entire roster, but the team was led by especially outstanding showings from junior Patrick Berrigan, senior William Good, junior third baseman Everett Denny, and senior Gates Barré, who closed out the game as pitcher.
The team (31-7) relied on excellent pitching and defense throughout the season, a strategy that was exemplified in this championship game. Good pitched six shutout innings, striking out six batters and allowing only four hits. Berrigan hit an RBI-single in the fourth inning, which brought in the game's only run. Denny had a hand in two key defensive plays, one of which resulted in a runner being thrown out at home in the third inning.
Rummel (26-15) put up a strong fight, with their pitching stats nearly matching Jesuit's performance on the mound. Despite the intense competition, Jesuit coach Kenny Goodlett expressed pride in his team, saying, "Just so proud of our guys. Just so proud and so happy for them."
Good was named the Most Outstanding Player for the game, and senior reliever Gates Barre earned the save with a perfect seventh inning. The Jays' victory over Rummel was their third win against the school this season, each by a margin of just one run.
This championship win capped an impressive eight-game winning streak for Jesuit, including six consecutive postseason wins. The Blue Jays demonstrated resilience and determination throughout the season, making comebacks in three of their last eight games, including a semifinal win against No. 6 Pineville.
The Jesuit community celebrates the Jays' incredible achievements this season and looks forward to supporting the team next season.