LAX Edges St. Thomas More to Earn LHSLL State Championship Spot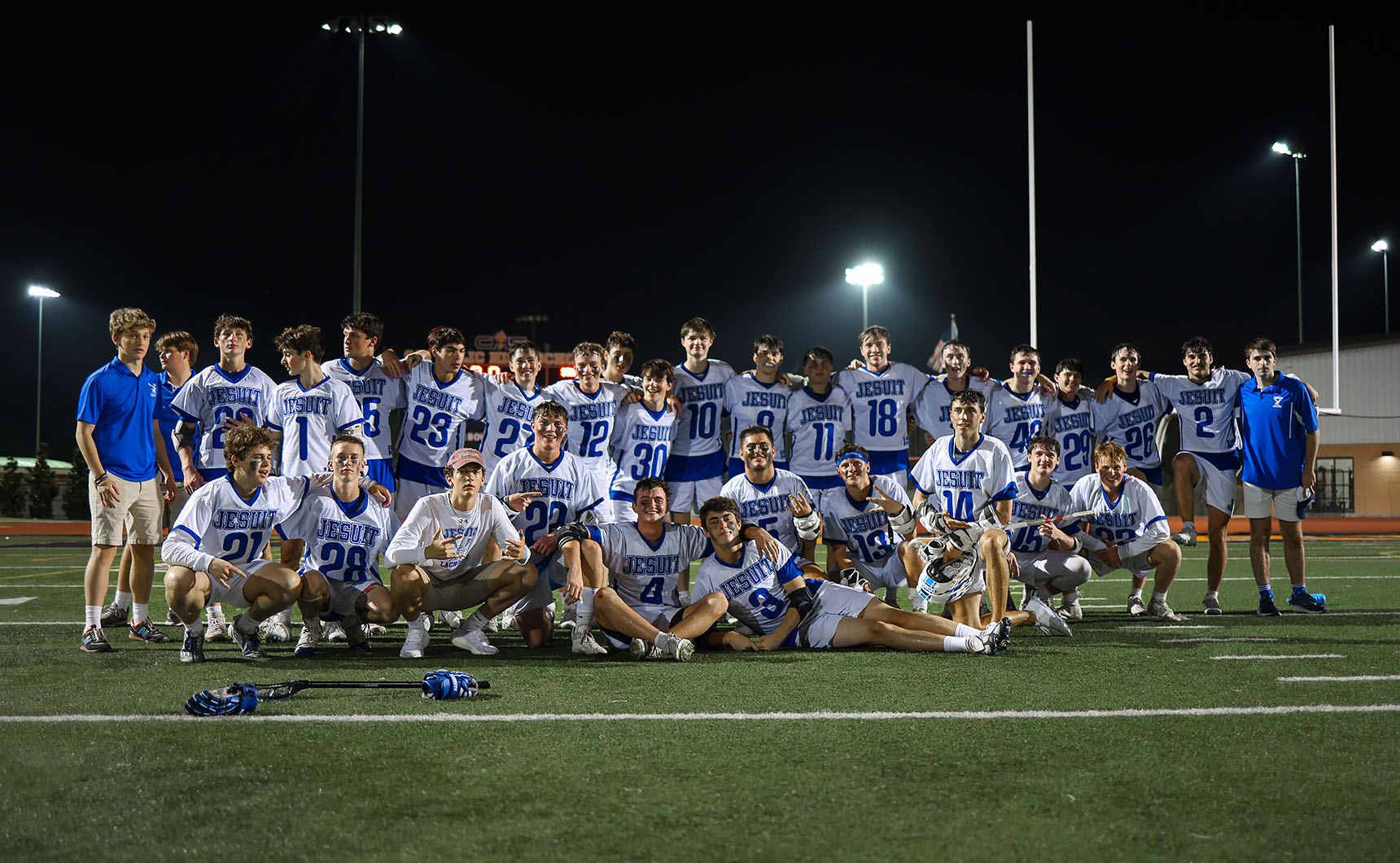 After a challenging 0–2 start to the evening, Blue Jay lacrosse players found their footing in Baton Rouge against Lafayette opponent St. Thomas More to clinch a 11–10 semifinal victory. By halftime, the Jays had recovered the lead to head into the locker room 6–4, but the team had to fight until the end of the game to secure a win against the Cougars.
The LHSLL named sophomore Wilson Frischhertz the "Championship Weekend Outstanding Athlete" for his semifinal performance. Frischhertz scored the Jays' first point and ultimately picked up five for the team.
The win propels the team to the LHSLL state championship, which is set for 1 p.m. on Sunday, May 7, against the Bears from Catholic High School on their home field. The Blue Jays will be looking to reclaim the state title from defending champs, Catholic High, who overcame Newman 10–5 to earn their own spot in the finals.
Good luck to the team on the final stretch of their 2022-23 season.