Class of 2023 Welcomed into Alumni Association at Commencement Luncheon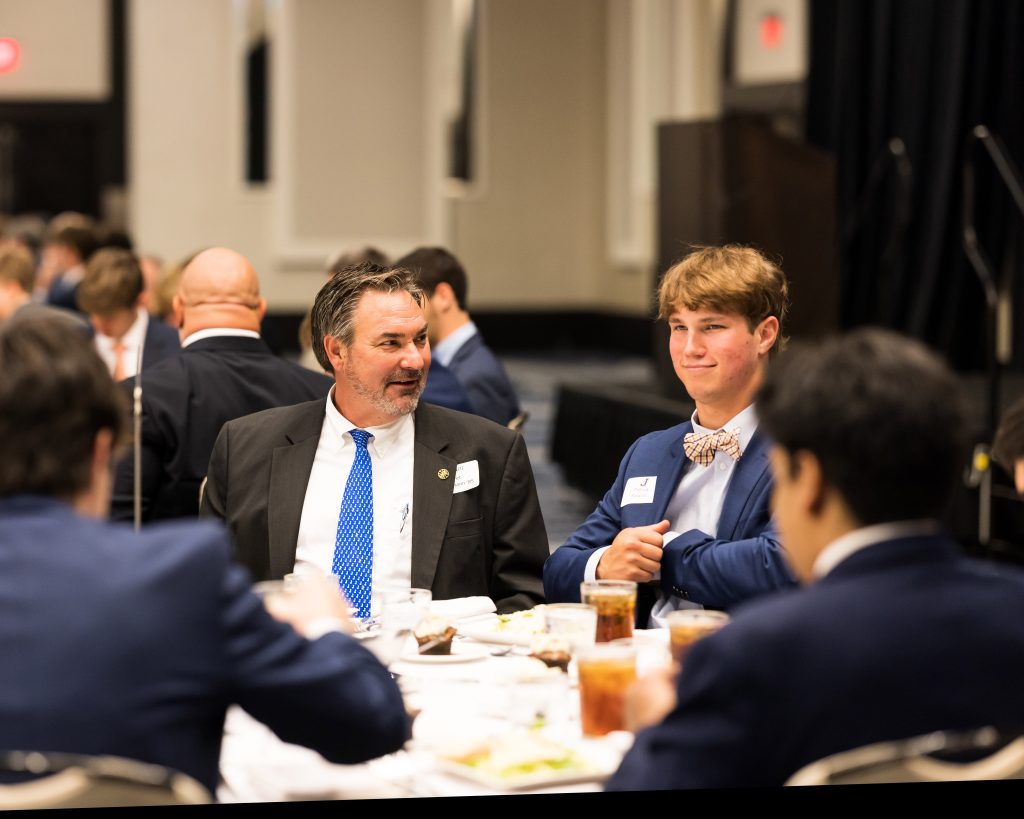 The twentieth annual Commencement Luncheon, held on April 28 at the Hyatt Regency Hotel, brought together alumni from 1951 through 2021 to welcome the Class of 2023 into the Jesuit Alumni Association. Each table of ten included a combination of seniors and alumni, including many fathers, grandfathers, uncles, and brothers of the honored class.
Loading…
The featured speaker in this dodransbicentennial year was Fr. Anthony McGinn, S.J., of the Class of 1966. As both a scholastic and a priest, he served his alma mater for nearly 30 years in roles including teacher, moderator, principal, and president. He is currently the pastor of Immaculate Conception parish downtown.
Fr. McGinn cautioned the soon-to-be alumni about the temptations and dangers of the world outside the environment that they have grown up in and encouraged them to use their newfound freedom to be the men God made them to be.
Watch Fr. McGinn's complete speech below or on Jesuit's YouTube channel.