2023 Jesuit Golf Classic a Hit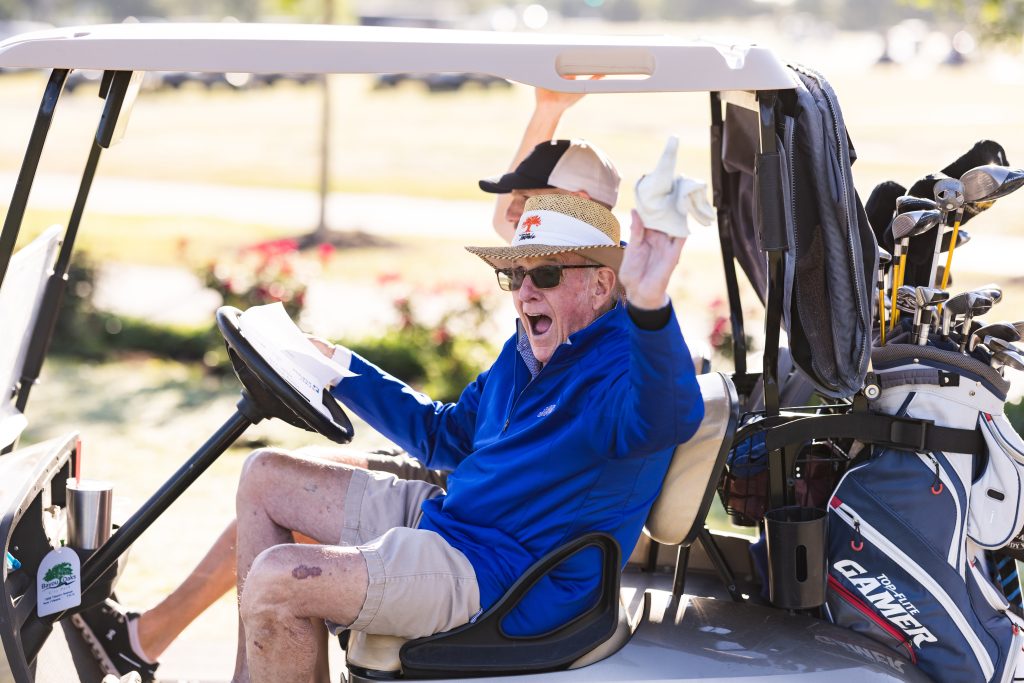 The 2023 Jesuit Golf Classic rounded up over 200 golfers to compete on a beautiful Friday, April 14, at Bayou Oaks in City Park. The event was presented by First Horizon (Karl Hoefer '76) and Eustis Insurance and Marsh & McLennan Agency (Clint Romig '94 and Tommy McMahon '83).
There were prizes given for the best dressed foursomes in both the morning and afternoon rounds, and a "Beat the Pro" contest featuring national championship golfer Myles Lewis '11 for morning round participants. Lewis won three individual state championships at Jesuit before helping LSU win a national title in 2015.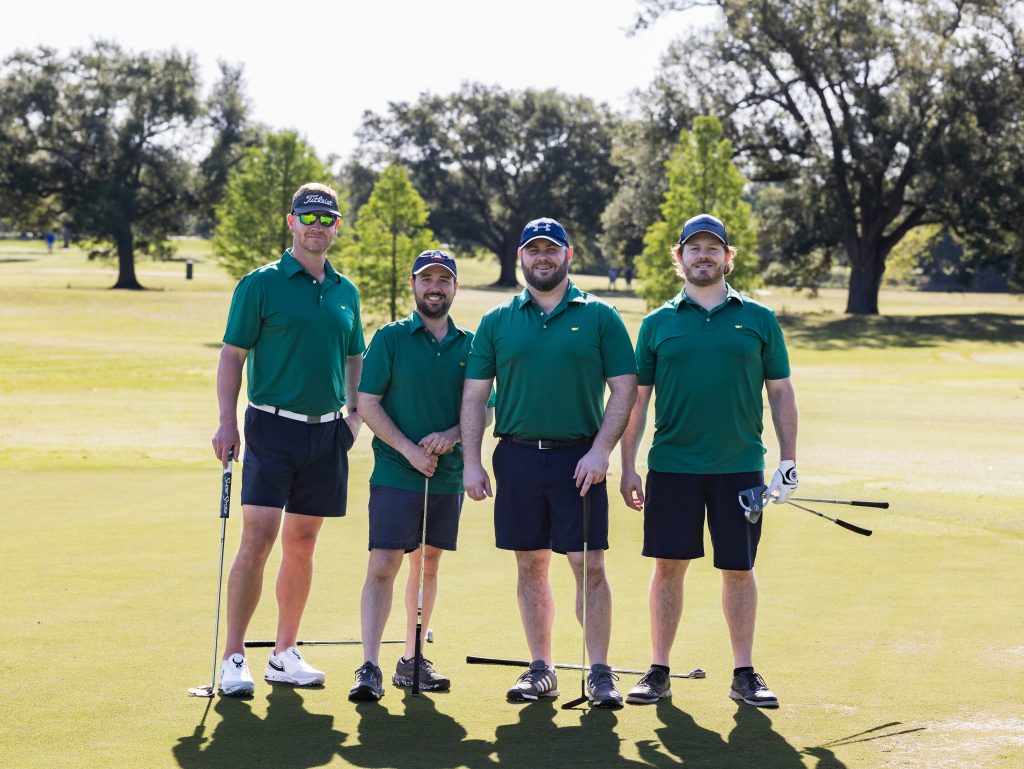 Loading…
MORNING ROUND
The foursome of Mark Gates '66, Paul Bayer, Edwin Lee, and Bob Volante won the morning session with a score of 15-under par. Second place in the morning went to the foursome of Reed Poole '03, Jake Malone '03, Ben Avin '03, and Adam Avin '01. The group of Ryan Favret '03, Brandon Boughrara '03, Chad Wilken, and David Follette took third.
The morning's longest drive was struck by Nick Spitale '03. Derek Morel '02 won the closest-to-the-pin contest.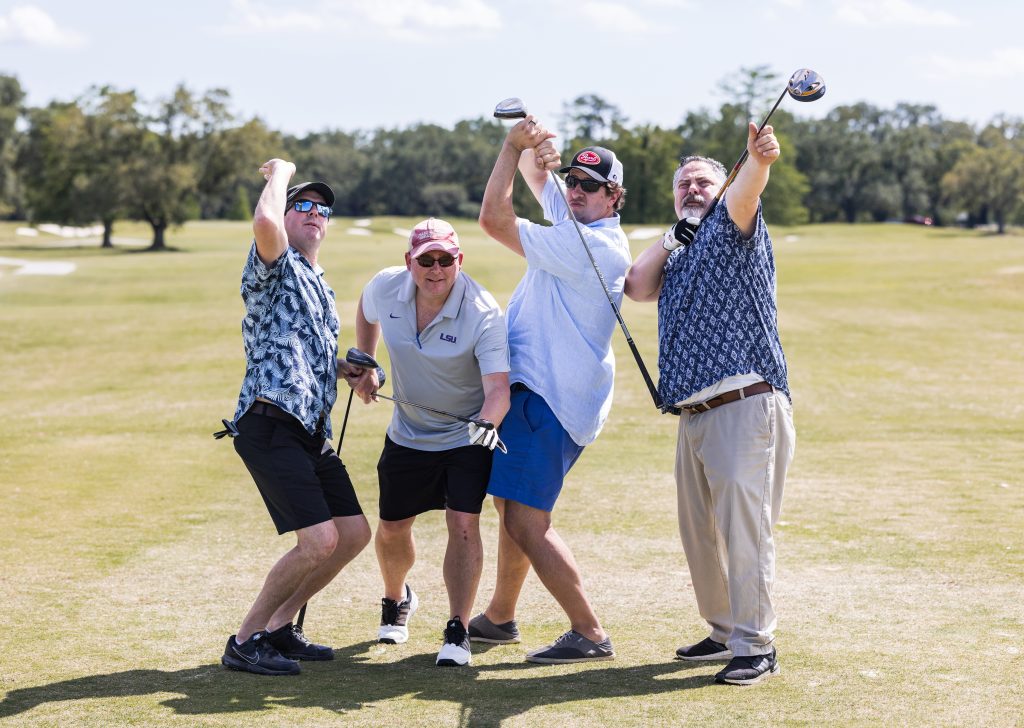 AFTERNOON ROUND
Four Blue Jays George Cvitanovic '06, Graham Schaefer '07, Sean Regan '06, and Marc Bonin '06 won the afternoon round with a score of 15-under par. The pairing of Chris Cabos '07, Eddie Cabos, Ryan Cabos '09, and Steven Cabos '11 finished second in the afternoon. Third place went to Alex Eddy '03, Justin Ehrlicher '03, Tyler Hartung, and Brian Brignac '03.
Matt Forest '92 had the afternoon's longest drive, while Michael Malinowski '95 took home the closest-to-the-pin prize.
CLASS CUP
The afternoon foursome from the Class of 2001 — Woody Reilly, Adam Bailey, Jared Strecker, and Craig Geraci— won the coveted Class Cup, which is awarded to the foursome consisting of Blue Jays from the same class with the lowest score of the day.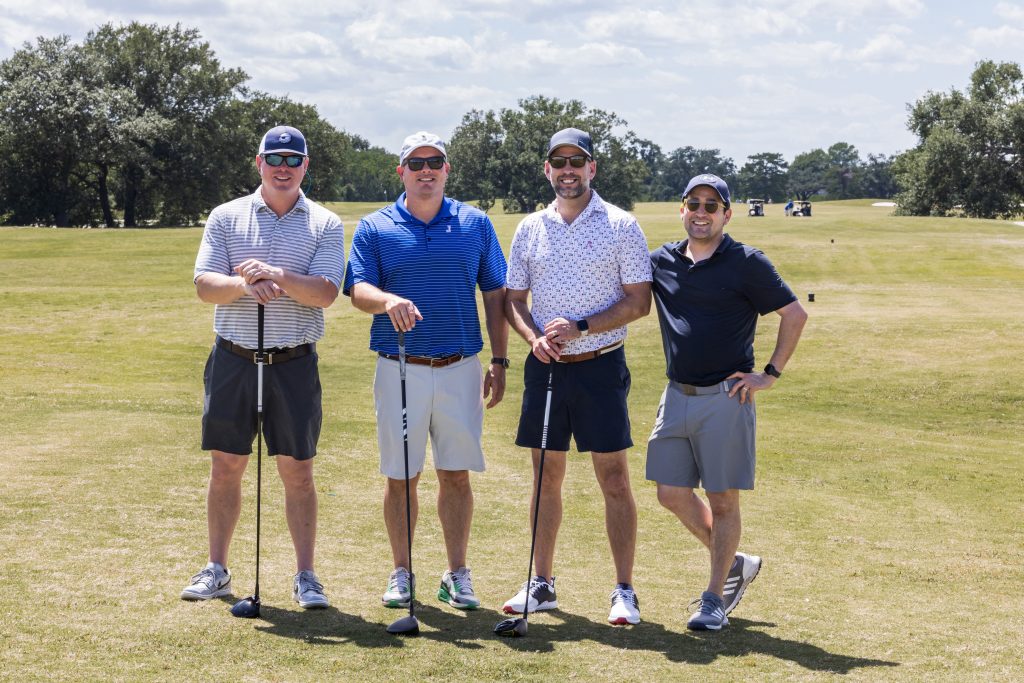 SPECIAL THANKS
Jesuit thanks to committee members Krista Roeling (lead coordinator), D.J. Galiano '07 (operations), Anne Barnes (volunteers), Cherie Turk-Adler and Mike Rodrigue '71 (restaurants), Mike Lavie '80 (pre-tournament meal), Clint Romig '94, (presenting sponsor), J.P. Escudier '95 and Bill Hare '90 (prizes). A final thanks goes out to the staff at Bayou Oaks for their outstanding work in coordinating this year's event and to our many volunteers!