Senior Luis "Manny" Espinoza Named Gabelli Presidential Scholar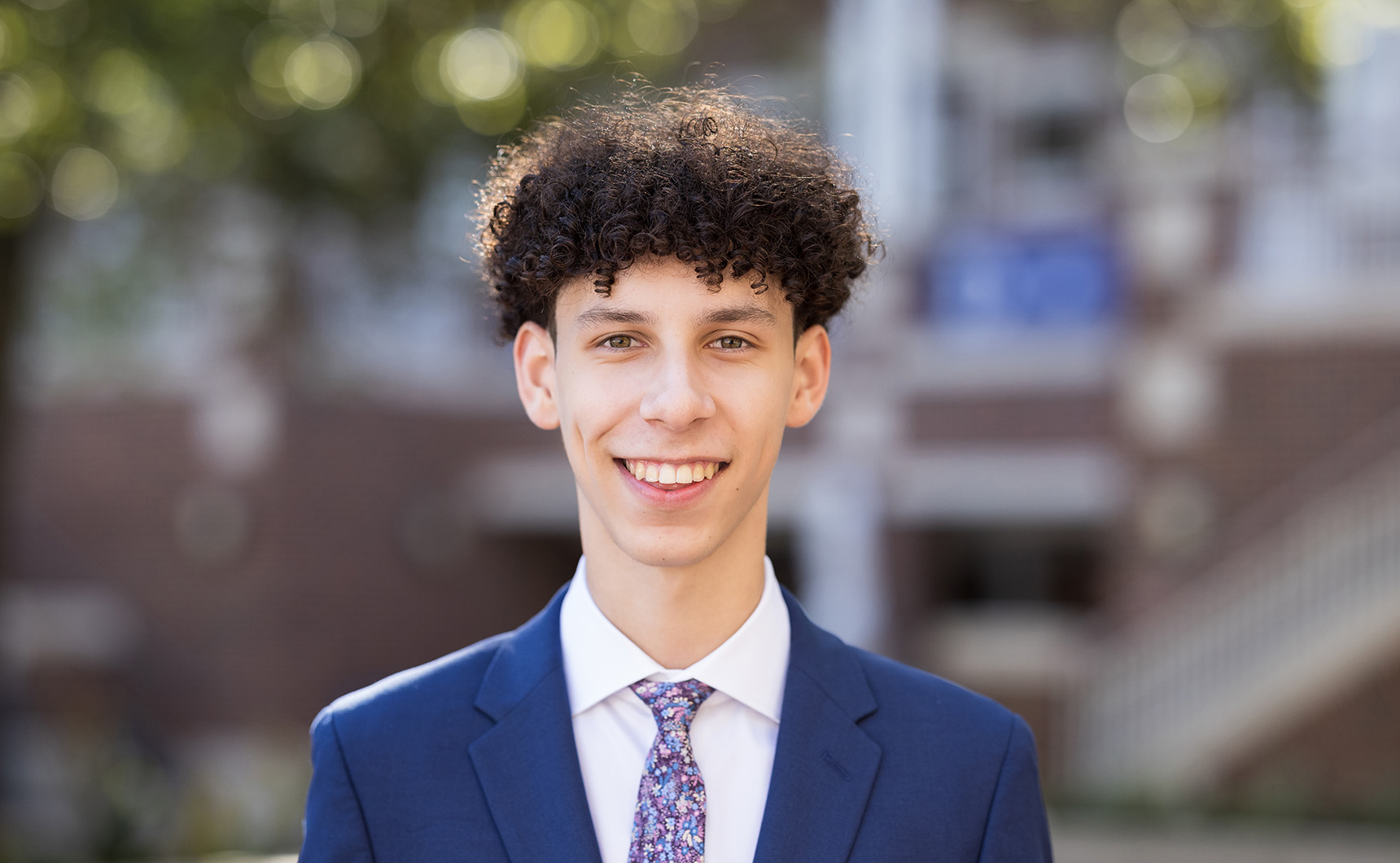 Manny Espinoza, a senior at Jesuit, has been named a Gabelli Presidential Scholar. This prestigious honor is awarded to only 18 incoming freshmen students at Boston College annually and includes a full-tuition scholarship along with fully funded summer programs sponsored by the Gabelli Presidential Scholars Program. Espinoza will have opportunities over the next four years to engage in challenging summer experiences focused on service learning, international opportunities, and professional internships. Gabelli Presidential Scholars represent the top 0.04% of the school's incoming class.
Espinoza has demonstrated remarkable commitment and leadership in various academic and co-curricular activities at Jesuit. As a student, he has been recognized by the National Hispanic Recognition Program, National African American Recognition Program, National Honors Society, and National Spanish Honors Society.
As a Blue Jay, Espinoza has held several leadership and service positions as the president of the Jesuit Medical Society, the "Brotherhood Pillar" of Sodality, and a big brother in the Jesuit Big Brother Program. Additionally, he has been an active member of the Jesuit Men of Color Leadership Team, Peer Support, Student Government, Campus Ministry, Mu Alpha Theta, and the Investment Club.
He has run on the cross country team for five years and participated as a sprinter and distance runner on the track team from eighth to tenth grade.
His community service efforts and volunteer experiences are equally impressive and numerous. Espinoza is the founder of Health in Stride, a non-profit organization that aims to bring children, parents, and health professionals together. He is the head altar server for St. Catherine of Sienna—where he is also a member of the CYO—and volunteers at Ozanam Inn, St. Michael Special Needs Camp, and Camp Friendship.
"Manny is an exceptional young man who radiates positivity and altruism," said Mike Begg, a veteran English teacher at Jesuit. "His remarkable determination and talent are evident in every aspect of his life, inside and outside the classroom. In addition, his unparalleled global perspective, shaped by his family's travels worldwide, sets Manny apart, allowing him to develop a profound respect for diverse cultures and a deep sense of compassion and empathy for others."
In addition to his outstanding involvement in various school and community activities, Espinoza has worked as a camp counselor at St. Martin's Summer Camp, a receptionist and temporary assistant at the Orthopedic Center for Sports Medicine, and a tutor and caregiver in Dallas, Texas, during the Covid-19 pandemic.
---
Alongside celebrating students who attain certain outstanding academic accomplishments, Jesuit also highlights graduating seniors who are named winners of highly selective merit-based national scholarship competitions. Click here to read about more of these students.