Senior Vincent Smith Earns Full Posse Scholarship to Texas A&M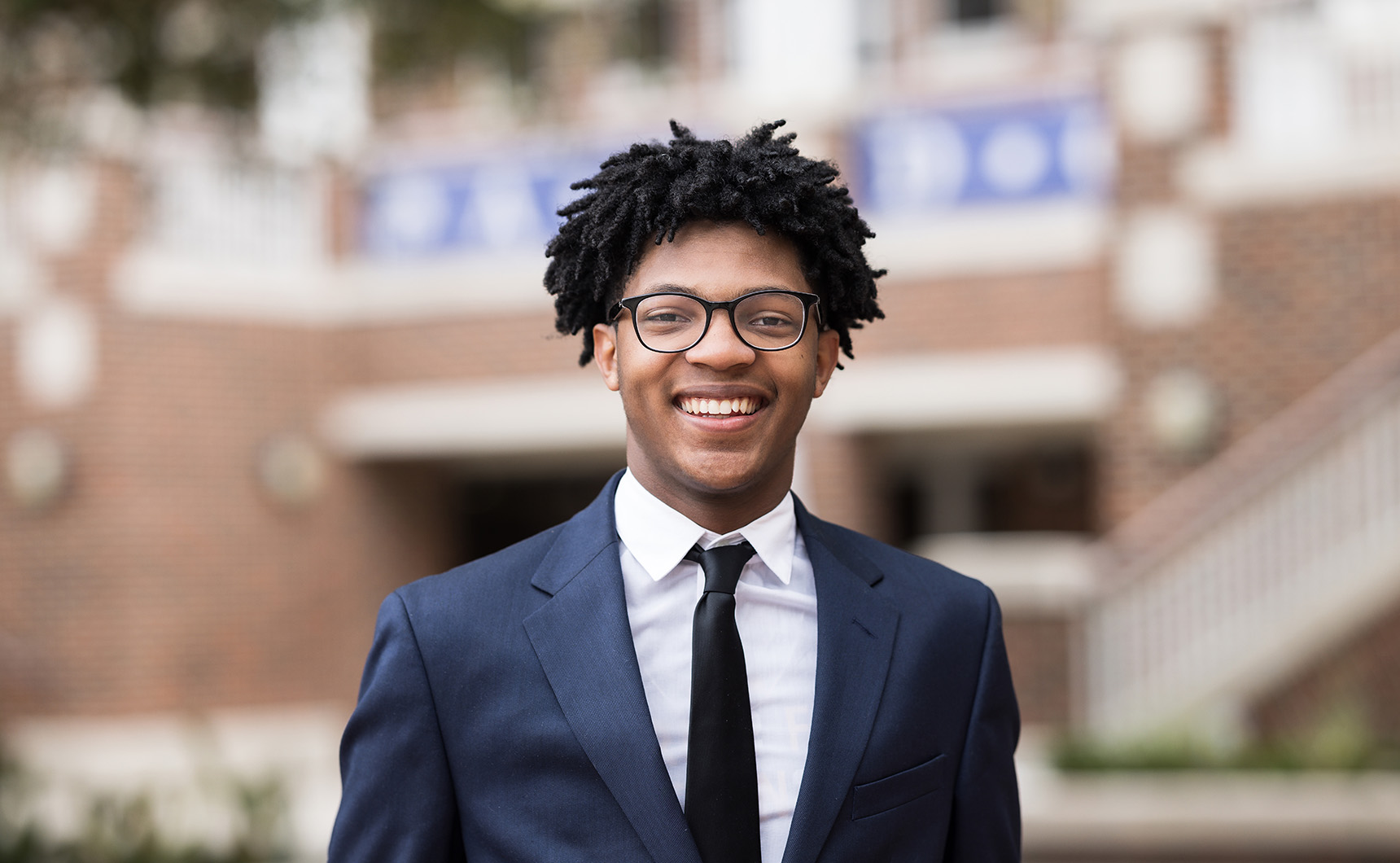 Jesuit senior Vincent Smith has been named a Posse Scholarship recipient. As a winner in this nationally competitive program, Smith has been offered a full-ride to Texas A&M University, where he will attend college in the fall.
Posse Scholars are selected from a pool of nominees from around the state. After several rounds of interviews, the original pool was narrowed down to a set of finalists before scholarships were awarded to the most outstanding candidates.
At Jesuit, Smith has shown academic promise while also taking on an active co-curricular and athletic schedule. He is a varsity basketball player, and both his peers and his teachers have taken note of his leadership and work ethic.
Larry Dagate, Jesuit math teacher, said, "I taught Vincent Algebra II in his Junior year at Jesuit—he was an outstanding student—and it was a pleasure to watch him take a leadership role in the class. Vincent was never shy about embracing a wanting-to-learn attitude, and he also readily offered his help to others during our math classes. Vincent led by example. I also had the opportunity to observe Vincent in his preparatory work and performance as a varsity basketball player for Jesuit."
College counselor Priscilla Felix described Smith as independent, respectful, and diligent, noting that he is one of the most disciplined and mature students he has worked with. Felix highlighted Smith's determination and unique qualities that set him apart.
"Vincent has consistently demonstrated strong organizational and interpersonal skills throughout his time at Jesuit," said Felix. "His structured approach to learning, his goal-oriented mindset, and his unwavering attention to detail have contributed to his success both in the classroom and on the basketball court."
---
Alongside celebrating students who attain certain outstanding academic accomplishments, Jesuit also highlights graduating seniors who are named winners of highly selective merit-based national scholarship competitions. Click here to read about more of these students.