Tennis Team Excels in Regionals, Advances to State Tournament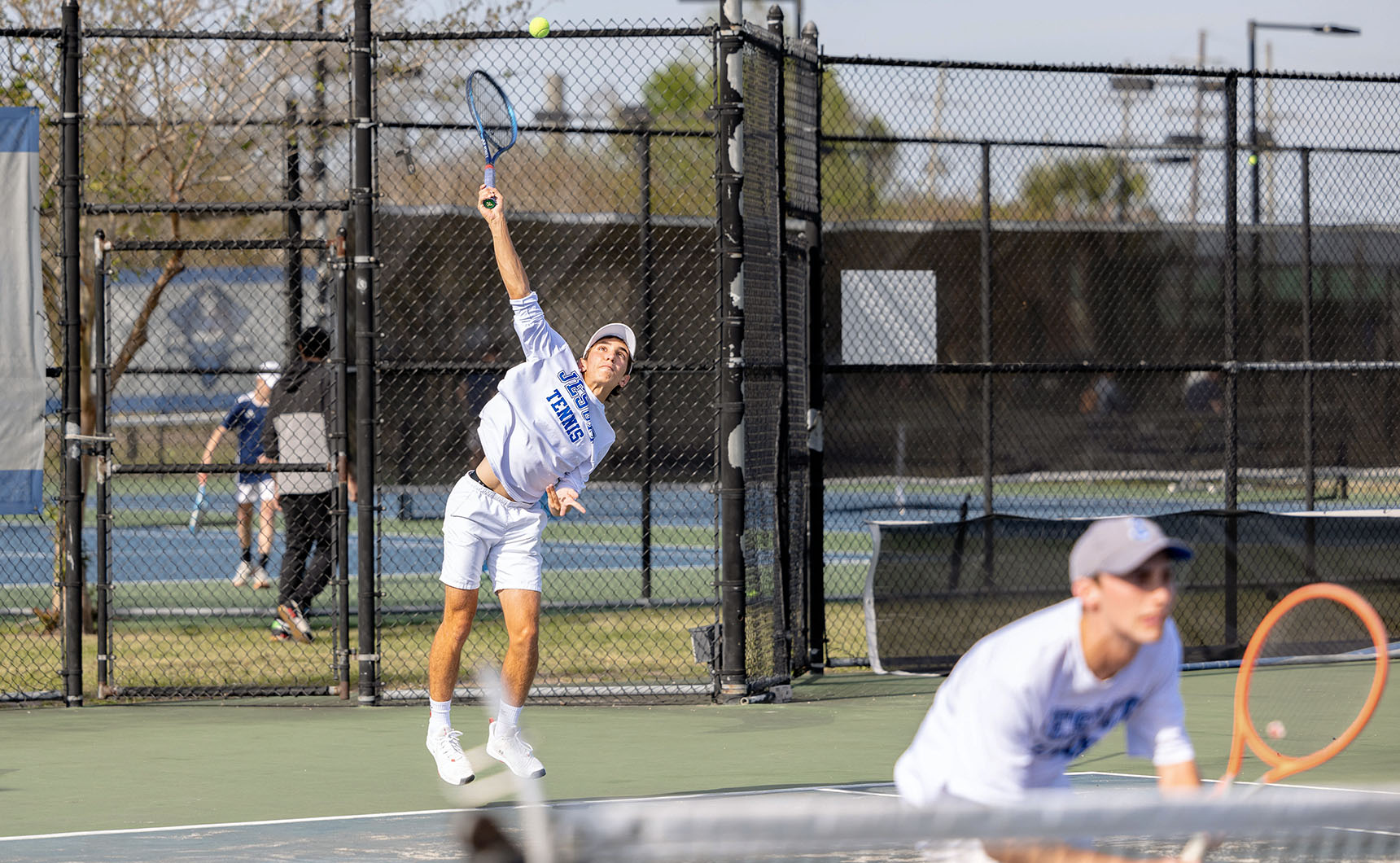 Blue Jays on the tennis team, led by coach Scott Schlesinger, made a remarkable showing in their recent regional round, achieving the lofty goal of qualifying the entire team for the upcoming state tournament in Monroe. With this goal accomplished and with a district title in hand from earlier in the season, the team shifted its focus beyond state qualification to claiming the regional title.
Blue Jay junior Josh Verges emerged as the standout performer during the regionals, clinching the MVP title and winning the singles category. Sophomore singles player Jake Bravo also performed admirably at regionals, winning his first two matches to qualify for state.
Senior doubles teammates Nick Kapusta and Jack Mann, who were seeded sixth, displayed exceptional prowess as they defeated the third seed in regional play to advanced to the semi-finals. Additionally, sophomore doubles partners Leo Congeni and Scott Harper reached the regional semi-finals, contributing to the team's overall success.
Junior Noah St. Germain and freshman Alton Swan also played an essential role in the team's impressive performance by themselves making it to the quarter-finals, thus securing their spot in the state competition.
When asked about the team's performance, Schlesinger said, "Our main focus was to have the whole team qualify for the state tournament in Monroe next Monday and Tuesday. Once that goal was achieved, we set our sights on winning the regional title. I'm proud of our players' hard work and dedication, which has led us to this incredible position."
With a talented roster and a driven coaching staff, the team now turns its attention to the state tournament in Monroe, focused on building on its performance so far by vying for a state title. As Coach Schlesinger affirms, "We're heading to Monroe to finish what we've been playing for—a state title."
Good luck to these Jays as they prepare to head to Monroe next week.