Baseball Wins Thrilling District Finale Against Brother Martin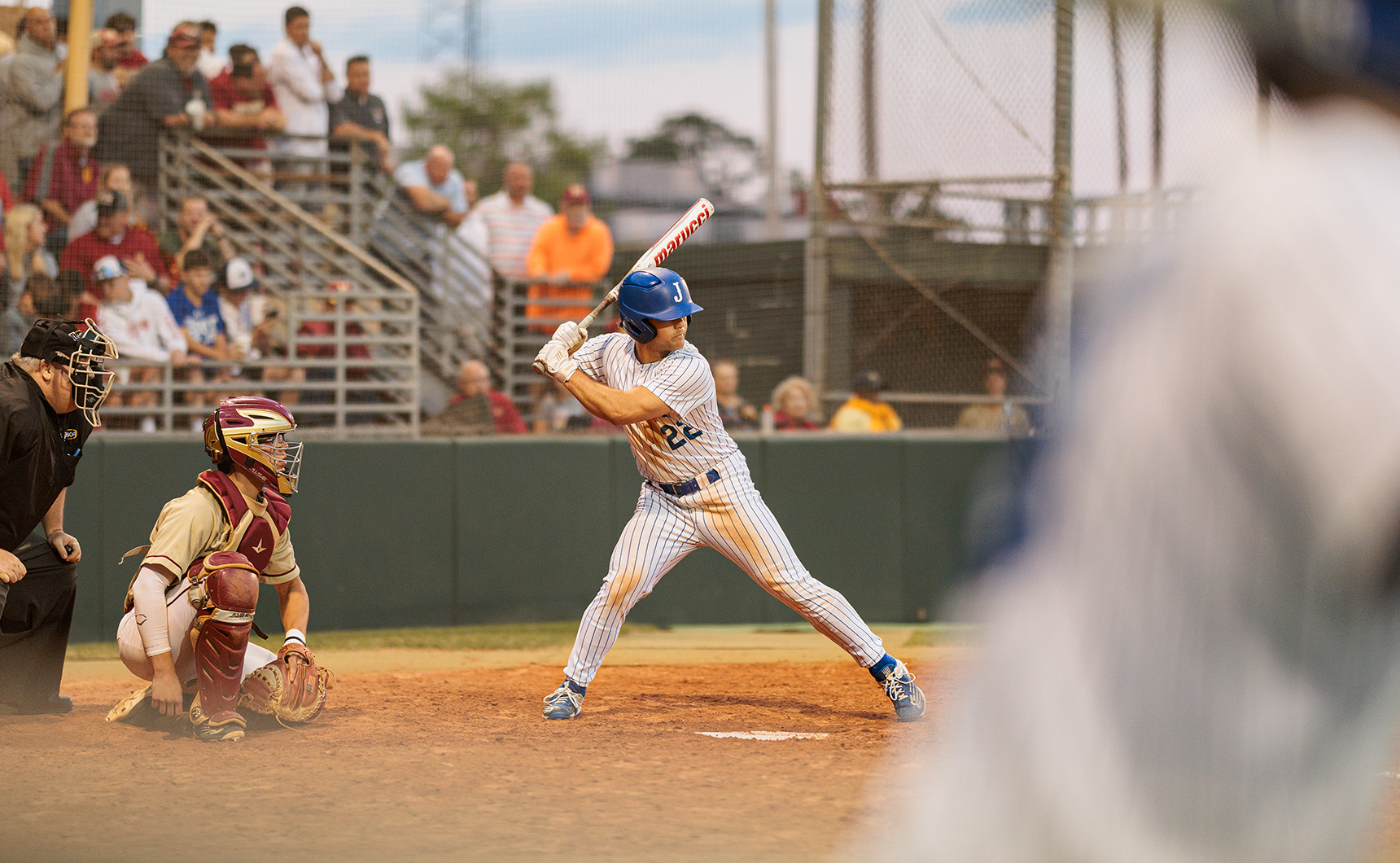 Two nights after a down-to-the-wire 1-2 loss against Brother Martin at Kirsch-Rooney, the Jesuit baseball team rebounded with a thrilling victory, defeating Brother Martin 3-2 in an exhilarating District 9-5A finale on Saturday.
In the bottom of the seventh inning, with two outs, Jesuit senior Hunter Oufnac dashed home on a wild pitch, scoring the game-winning run and igniting a passionate dugout celebration.
Head coach Kenny Goodlett appreciated that the Blue Jays (24-7, 8-4) secured a win, emphasizing the valuable "coachable moments" encountered throughout the game.
"We're going to look back at this game going into the playoffs and realize we still have a lot of situations we need to work on," Goodlett told Nola.com. "[There were] a lot of coachable moments out there, and those are a little bit easier when you win a game."
One of these moments occurred in the sixth inning when Jesuit's defense momentarily faltered, allowing a Brother Martin run. After advancing to third base on a long flyout, a Crusader made it to home plate as Jesuit infielders appealed his early departure from second base. Goodlett used this opportunity to remind his players of the importance of situational awareness.
Loading…
Jesuit's Tulane signee William Good demonstrated his potential in pitching into the seventh inning, notching three hits, four walks, and five strikeouts.
The Blue Jays showcased their resilience by tying the game in the third inning when Everett Denny's tenacious at-bat culminated in a single that drove in Scout Hughes, who had initiated the inning with a single of his own.
Jesuit's game-winning rally began with a walk by sophomore Jake Moreci, followed by Denny's well-executed sacrifice bunt. Despite a subsequent strikeout, the Blue Jays loaded the bases, and Patrick Berrigan evened the score when a pitch struck him near the elbow. A wild pitch ultimately paved the way for Jesuit's thrilling victory, highlighting the team's determination and promise.
The Jays will face down Shaw on Monday, and playoff brackets will be released this week as well.