Mock Trial Claims State Championship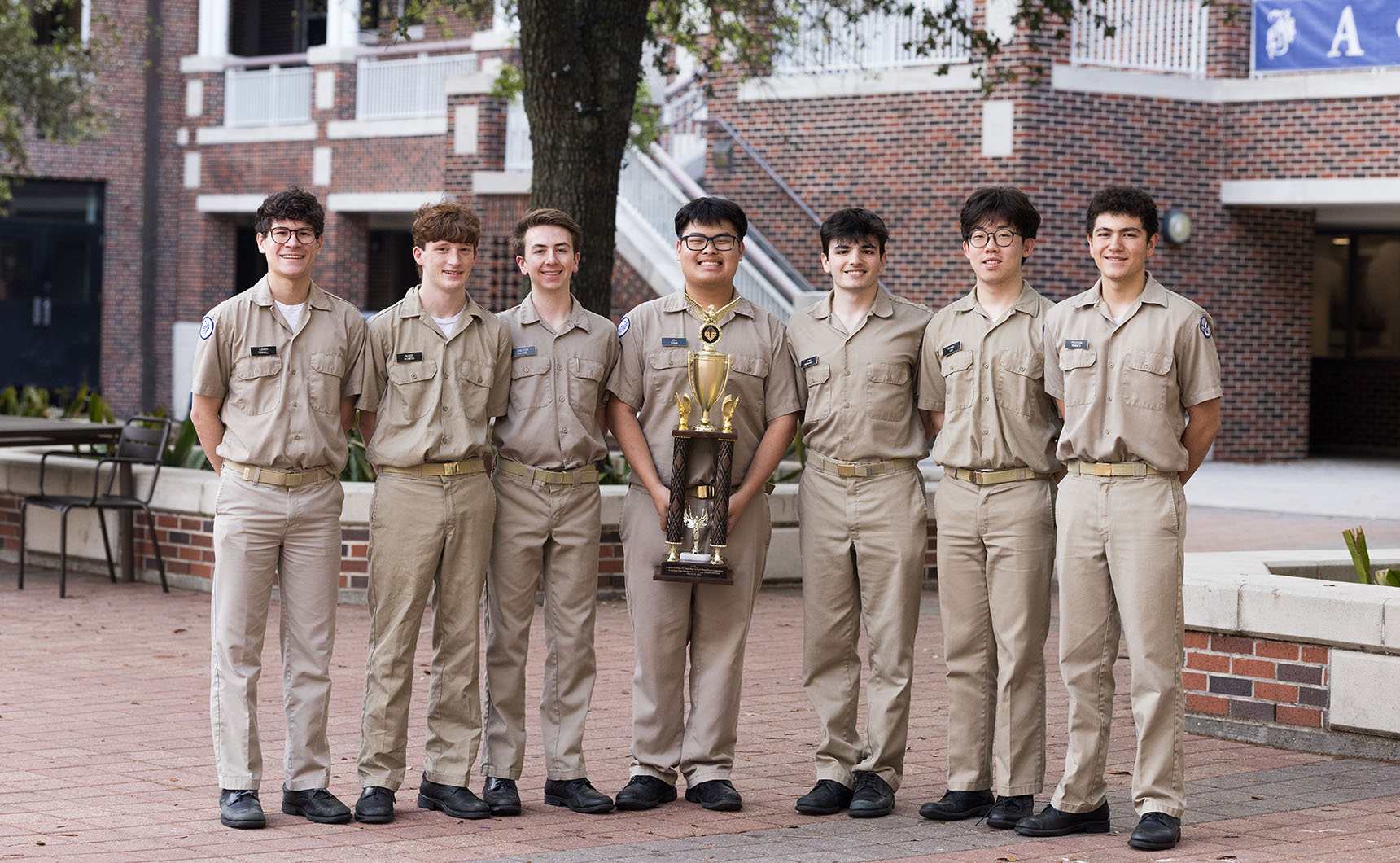 Competing in the state Mock Trial tournament at the Jefferson Parish courthouse in Gretna, Louisiana, Jesuit's team of attorneys and witnesses defeated Central High School in the tournament's final round to capture the 2022-23 state championship. Contributing to the victory were attorneys Dalton Haydel, Wade Rogers, and Preston Rumney along with witnesses Daniel Lee, Jake Morvant, Ben Tran, and Tucker Schibler (alternate).
The team is moderated by Greg Ernst '83 and coached by alumni attorneys Brett Wise '82, Mike Mentz '74, Nick Mole '01, Brandon Long '95, and Jordan Lacoste '14, who were vital in leading the students to victory.
The team will represent the Louisiana in the National Mock Trial Tournament, which will be held in Little Rock, Arkansas, in May.