Senior Kyiori Washington Awarded Posse Scholarship to Villanova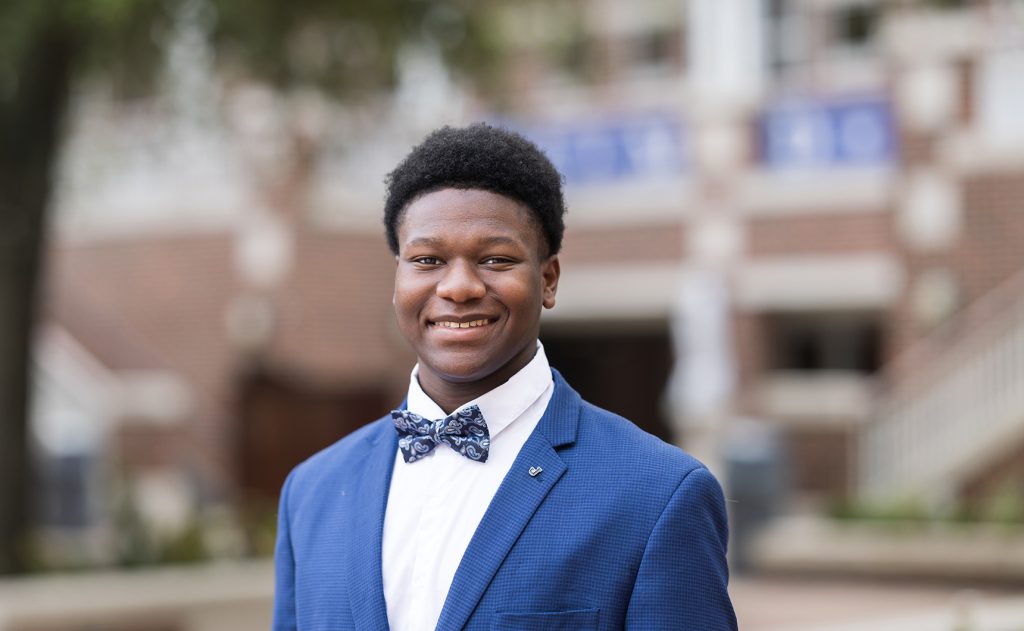 Jesuit senior Kyiori Washington has been named a POSSE Scholarship recipient. He has been accepted to Villanova University, where he will attend in the fall.
Posse Scholars are chosen from a pool of nominees from around the state. Through several rounds of interviews, the original pool was narrowed down to a set of finalists before scholarships were awarded to the most exceptional candidates.
At Jesuit, Washington has been an active student leader and member of several co-curriculars. He is the the president of JMOC and a varsity football player, and during his time as a Blue Jay he has been a member of Mu Alpha Theta, National Honor Society, Peer Support, and Big Brothers.
Washington is also a finalist in the highly selective Gates Millennium Scholars Program (GMS). Each year, the scholarship is awarded to exceptional student leaders with the intent of helping them realize their maximum potential.
"Kyiori's demonstrated leadership ability, outstanding academic record, and exceptional personality and interpersonal skills were among the attributes that earned him these prestigious awards," said Priscilla Felix, Washington's college counselor. "I know that he will continue to make us proud at Villanova and beyond."
---
Alongside celebrating students who attain certain outstanding academic accomplishments, Jesuit also highlights graduating seniors who are named winners of highly selective merit-based national scholarship competitions. Click here to read about more of these students.