Mock Trial Claims Top Score, Advances to State on March 25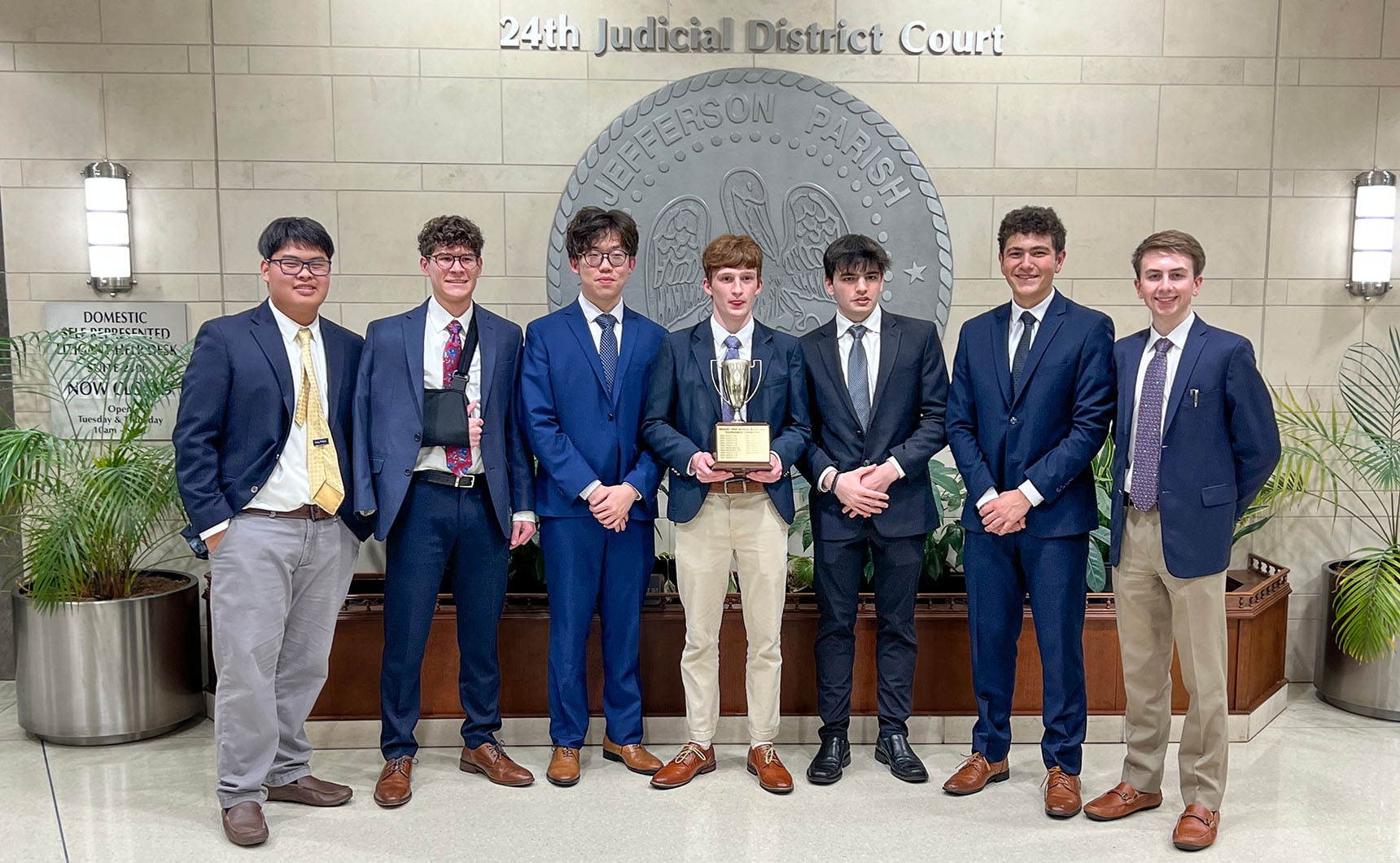 At the conclusion of its regular season, the Jesuit Mock Trial team claimed the highest local score out of 12 teams that vied for a position at state finals. Of those 12 teams, two advanced to the state round, which will take place on March 25.
While the overall team won high marks under the leadership of coach Brett Wise '82, two Blue Jays also received individual commendations. Senior Preston Rumney was named "best attorney." Junior Harry Fantaci and senior Daniel Lee tied for "best witness."
Good luck to these Jays at the state round.