Continuing Undefeated District Play, Tennis Sweeps Newman 7-0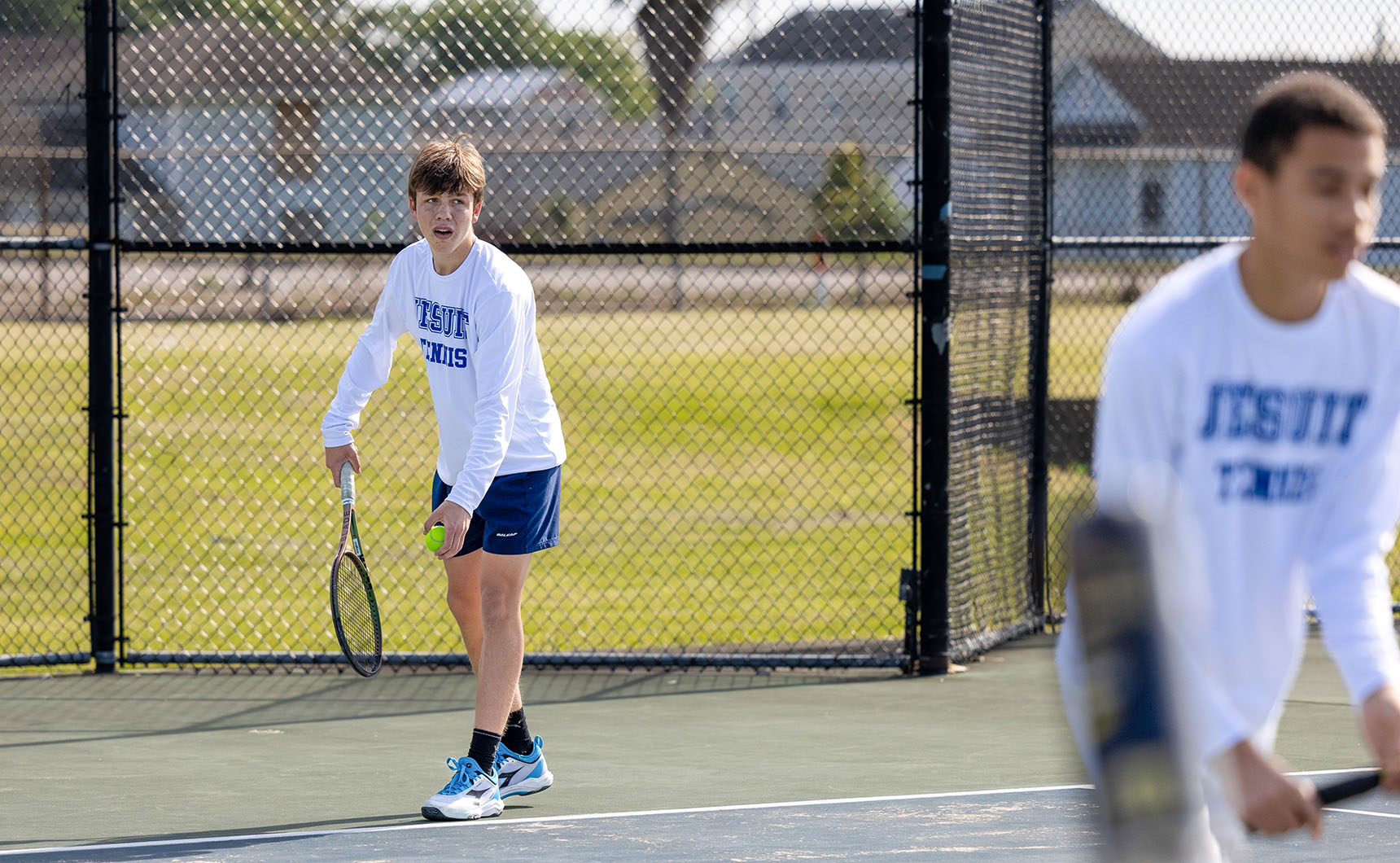 In the middle of an exciting season for Blue Jay tennis players, the tennis team swept Newman with a 7-0 victory. The win maintains the team's undefeated district record in head coach's Scott Schlesinger's first season. The team will face off against Brother Martin next Thursday, March 30 in district finals with regional competition taking place from April 1–3.
Photos below taken by senior Nolan Clark.
Individual Results
Line 1 Doubles
Nick Kapusta (Captain) & Jack Mann: 8-1
Line 2 Doubles:
Leo Congeni & Scott Harper: 8-2
Line 3 Doubles
Dutch Songy & Cody Martinez: 8-1
Line 1 Singles
Jake Bravo: 8-0
Line 2 Singles
Noah St. Germain: 8-0
Line 3 Singles
Andrew Cavallino: 8-0
Line 4 singles
JP Costello: 8-1
Loading…