Junior Wrestler Spencer Lanosga Named Athlete of the Month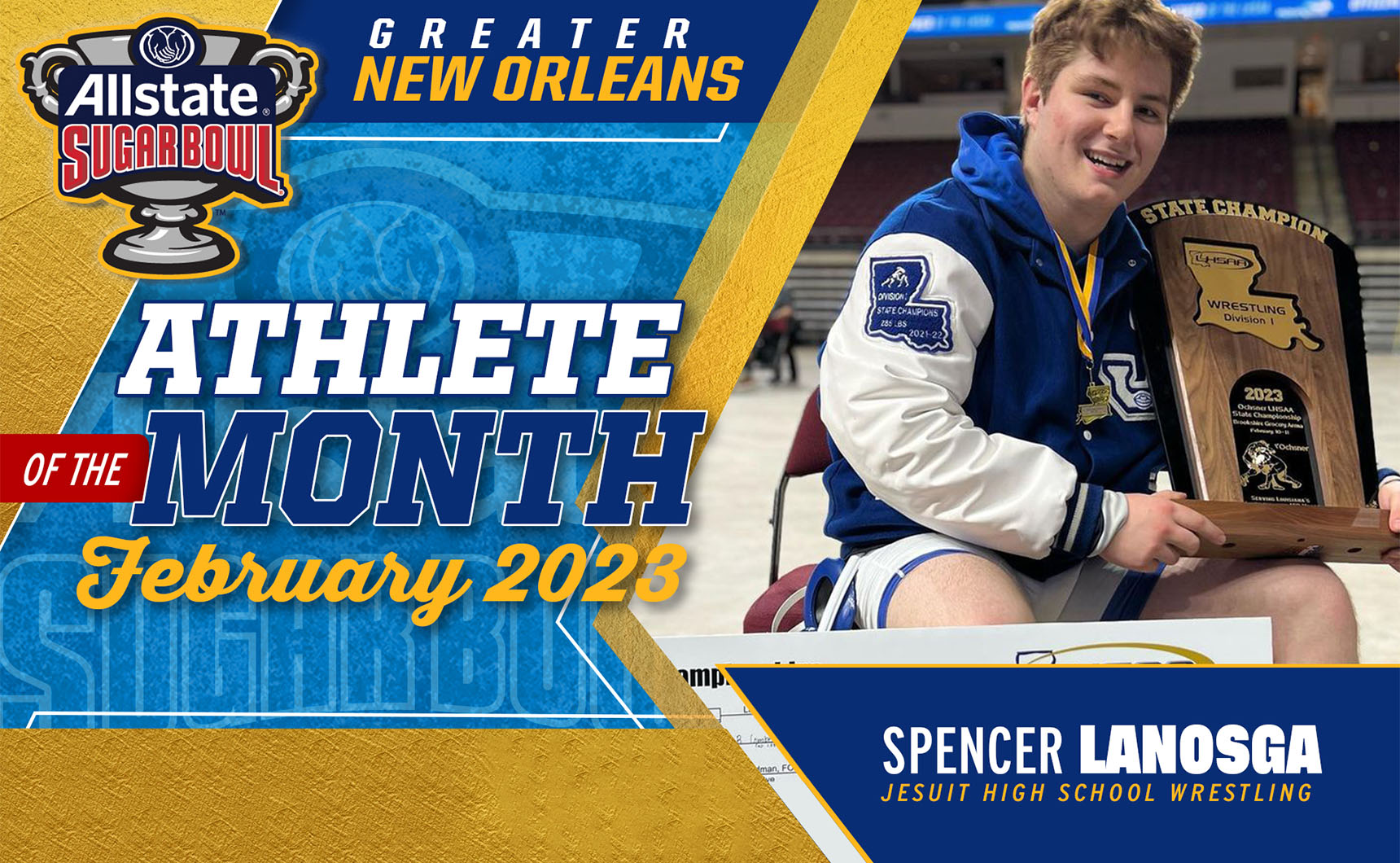 Allstate Sugar Bowl Press Release
Jesuit High School state champion wrestler Spencer Lanosga has been selected as the Greater New Orleans Amateur Athlete of the Month for February. Monthly award-winners are selected by the Greater New Orleans Sports Awards Committee, sponsored by the Allstate Sugar Bowl.
Lanosga was a perfect 11-0 in the heavyweight division for Jesuit in 2023, finishing all of his matches with a pin. His biggest victory came in the LHSAA state finals when he pinned his Brother Martin opponent in 41 seconds to win the individual title – the win also clinched the first team state championship for the Blue Jays since 2009. The 6'3", 285-pound Lanosga had dispatched his state semifinal opponent in 15 seconds. The junior will aim to defend his 2022 heavyweight national title in the NHSCA National Wrestling Tournament in Virginia Beach in late March. Lanosga also won the LHSAA 285-pound title in 2022 and he finished second as a freshman. He has won his last 24 LHSAA matches.
Lanosga earned the honor over one of the largest and most accomplished fields of candidates in recent history.
The Greater New Orleans Sports Awards Committee has been selecting an Amateur Athlete of the Month each month since 1957. The athlete must be a native of the greater New Orleans area or must compete for a team in the metropolitan region in order to be eligible.
To read the complete press release, visit allstatesugarbowl.org.