Class of 1967 Serves Harry Tompson Center for Seventh Year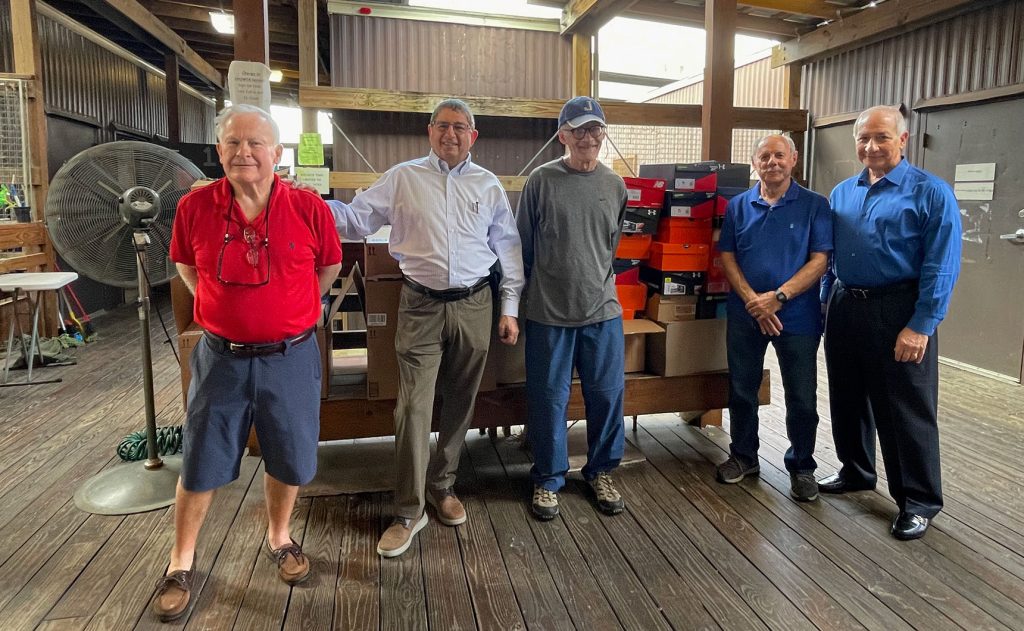 For the seventh consecutive year, the Class of 1967 conducted the Harry Tompson Center shoe drive. This year the class donated 55 pairs of new men's running shoes, 210 pairs of new socks, 15 new boxer shorts and $330. Classmates delivered the shoes and socks on February 28, 2023, and met with the Harry Tompson Center staff.
Founded in 2001 by former Jesuit High School president Harry Tompson, S.J., the Harry Tompson Center is a faith-based nonprofit that provides "a calm and caring environment in which to serve the needs of unhoused individuals in New Orleans." Every year, students, faculty, and alumni from the Jesuit community support the organization in its mission through a number of initiatives. Blue Jays and community members recently launched a toiletry drive to benefit the Harry Tompson Center.