Baseball Sweeps Jesuit Invitational Tournament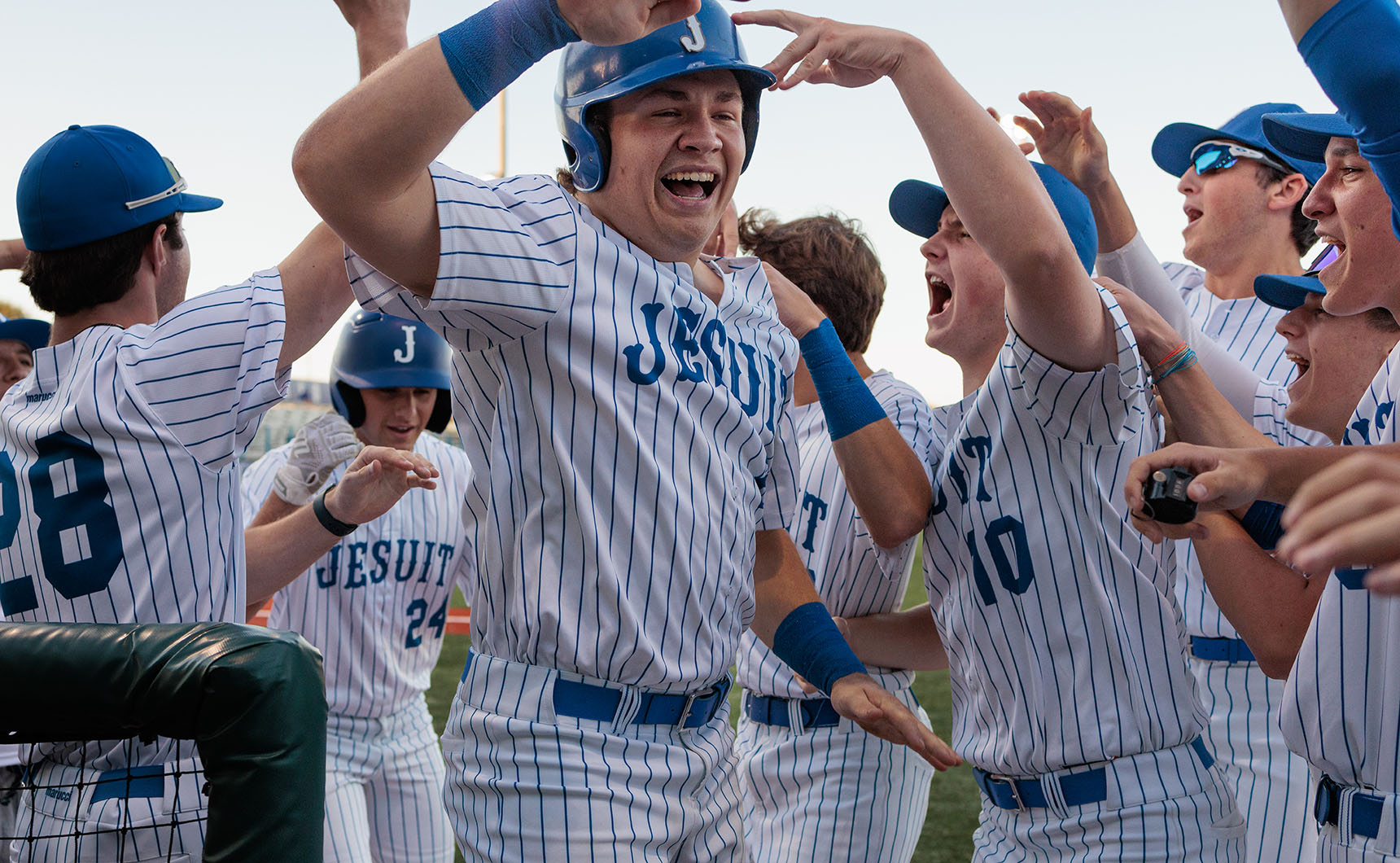 Opening the season with a strong showing, the varsity baseball team (8-1) swept the Jesuit Invitational Tournament this weekend. Teams from around the state and beyond traveled to John Ryan Stadium to participate in a tradition that goes back more than a decade to the stadium's opening in 2012.
Beginning the tournament on Friday, the team defeated Ascension Episcopal 7-3 with senior Gates Barre on the mound as the winning pitcher. Bryce Pitts went four and two-thirds innings, allowing two earned runs on five hits. Everett Denny, William Good, and Hunter Oufnac each picking up multiple hits.
On Saturday, the Jays beat Harrison Central from Mississippi 10-0. Denny pitched a complete game and struck out nine batters. Patrick Berrigan, Luke Werling, and Denny each had multiple hits. Also on Saturday, the varsity team defeated Nolan Catholic from Texas 3-2. Jack Ainsworth picked up the victory in relief. Lee Bridgewater and Ainsworth combined for 13 strikeouts. Senior Alex Jeansonne went 3-3 in the game.
Loading…