Senior Josh Washington & Teacher Jay Combe '83 Featured for Book Fest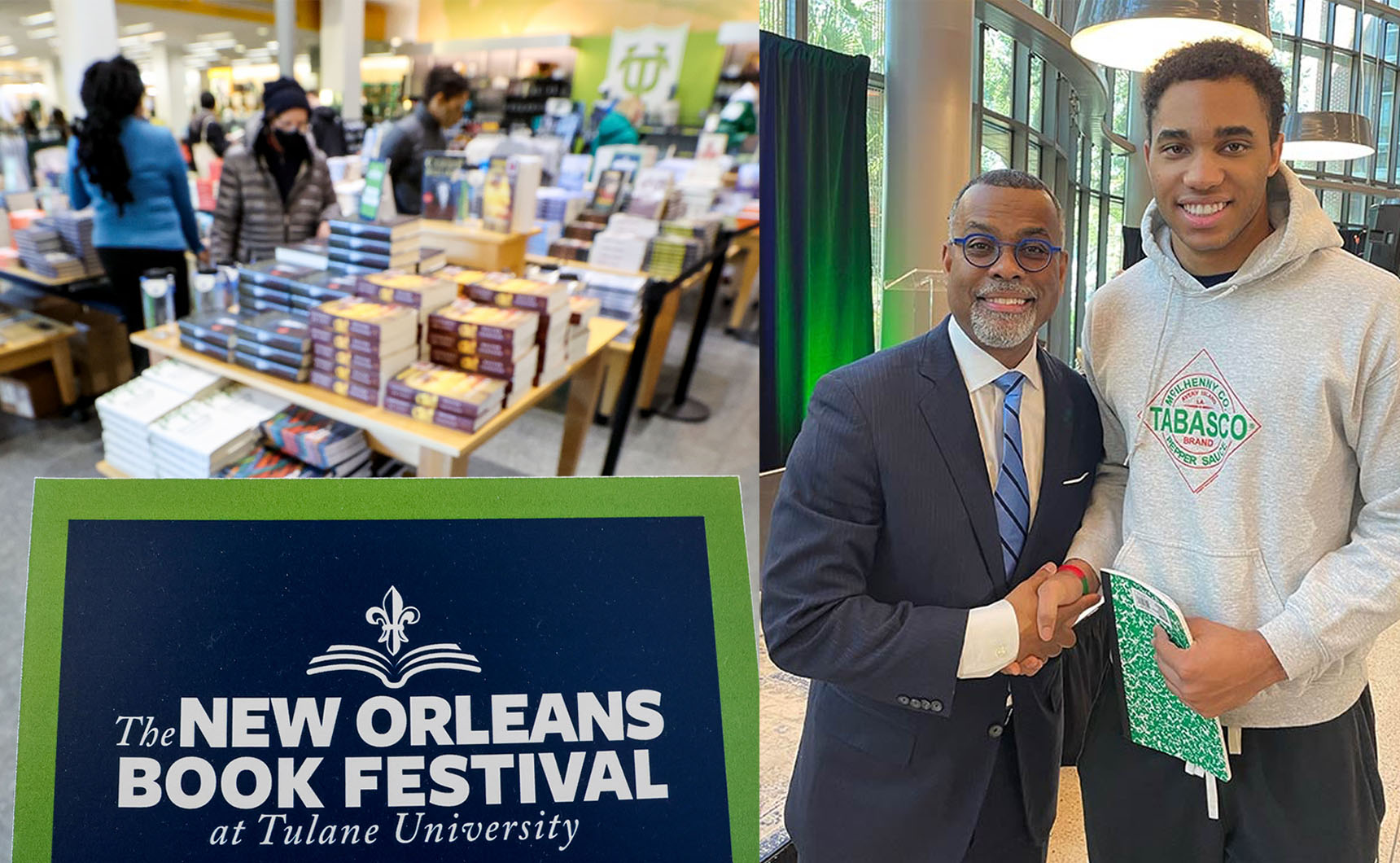 From Tulane University:
Thanks to some area teachers who incorporated last year's New Orleans Book Festival at Tulane University into their classwork, high school students experienced thought-provoking discussions from leading authors, a taste of college life and close encounters with the written word — and they are eager to return for the 2023 fest.
Senior Joshua Washington and with Jesuit teacher Jay Combe '83 were featured by Tulane in its promotion for the event. Read more about the upcoming event on Tulane's website.