Blue Jay Marching Band and Jayettes Travel to Walt Disney World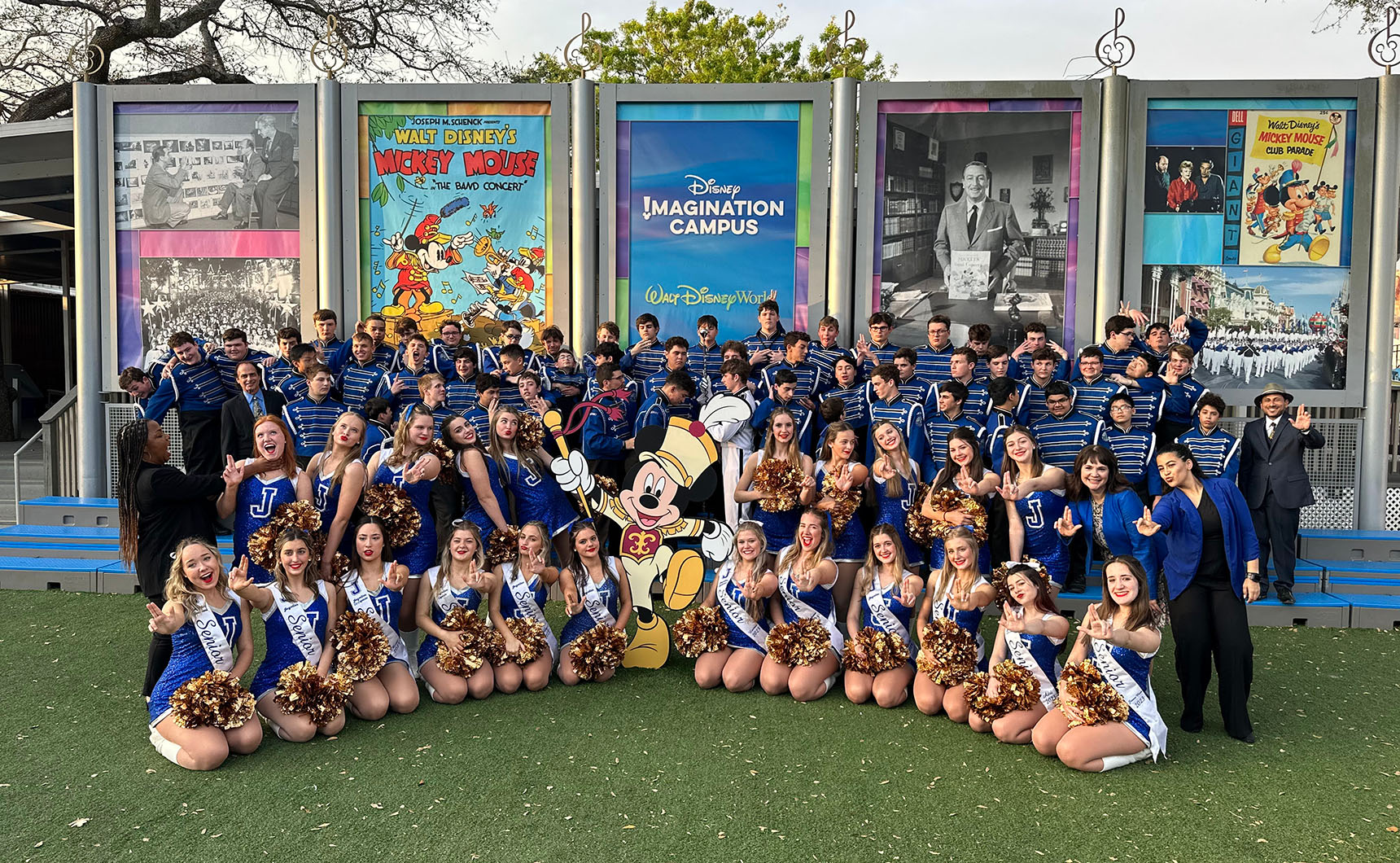 Visitors to Walt Disney World this week caught a performance by the Blue Jay Marching Band and Jayettes as they represented Jesuit on Main Street USA in the Magic Kingdom. Band and Jayette members are currently enjoying several days in Orlando after their back-to-back weekends of parade performances in New Orleans.
A video of the band's performance on Mardi Gras day is embedded below.
The band makes the trip to Disney every other year, a multi-decade tradition enjoyed by band members, Jayettes, families, and Jesuit alumni. While in Orlando, band members have several days to visit the various Disney parks before returning to Louisiana to prepare for upcoming spring semester performances such as the Blue Jay Band spring concert on Saturday, May 6.