Blue Jays Celebrate Mardi Gras with King Cake Day & Parade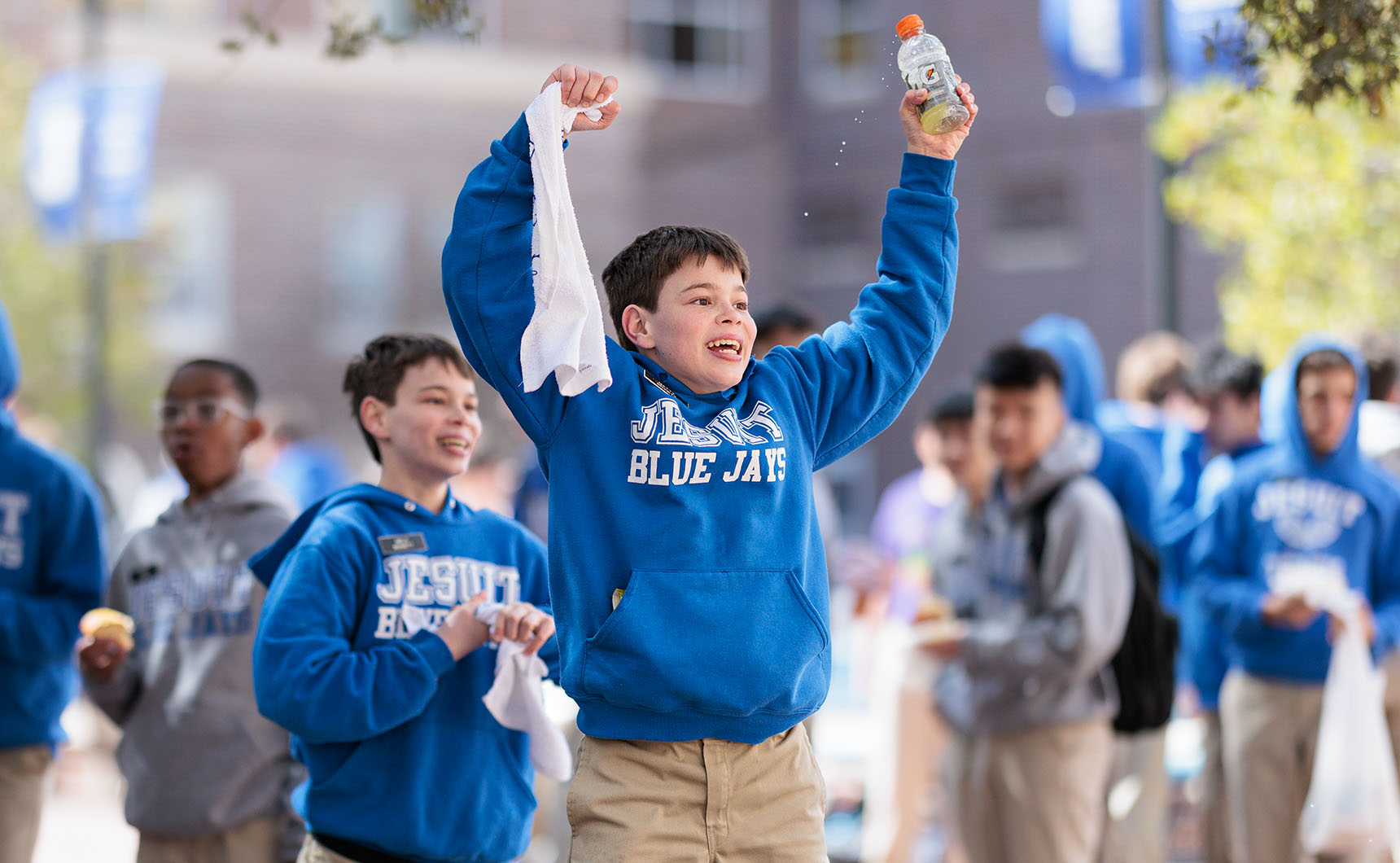 In an annual Jesuit tradition, teams, clubs, and co-curriculars brought king cakes to lunch today to celebrate Mardi Gras in the Traditions Courtyard. Blue Jays sampled king cakes from across the city courtesy of Sodality, Pro-Life Club, the basketball team, and many more student organizations. Members of the Blue Jay Band joined in to celebrate the occasion as well, leading a second line through the yard.
With the "second weekend" of Mardi Gras beginning, the Blue Jay Marching Band and Jayettes will also represent the school as part of the Krewe of Bacchus this Sunday, February 19. Step off is set for 5:15 p.m. After Bacchus, the band will depart for Walt Disney World on Monday morning to perform on Tuesday evening at 6 p.m. in the Magic Kingdom.
Loading…