With Strong Record, Soccer Heads Into Second Round of Playoffs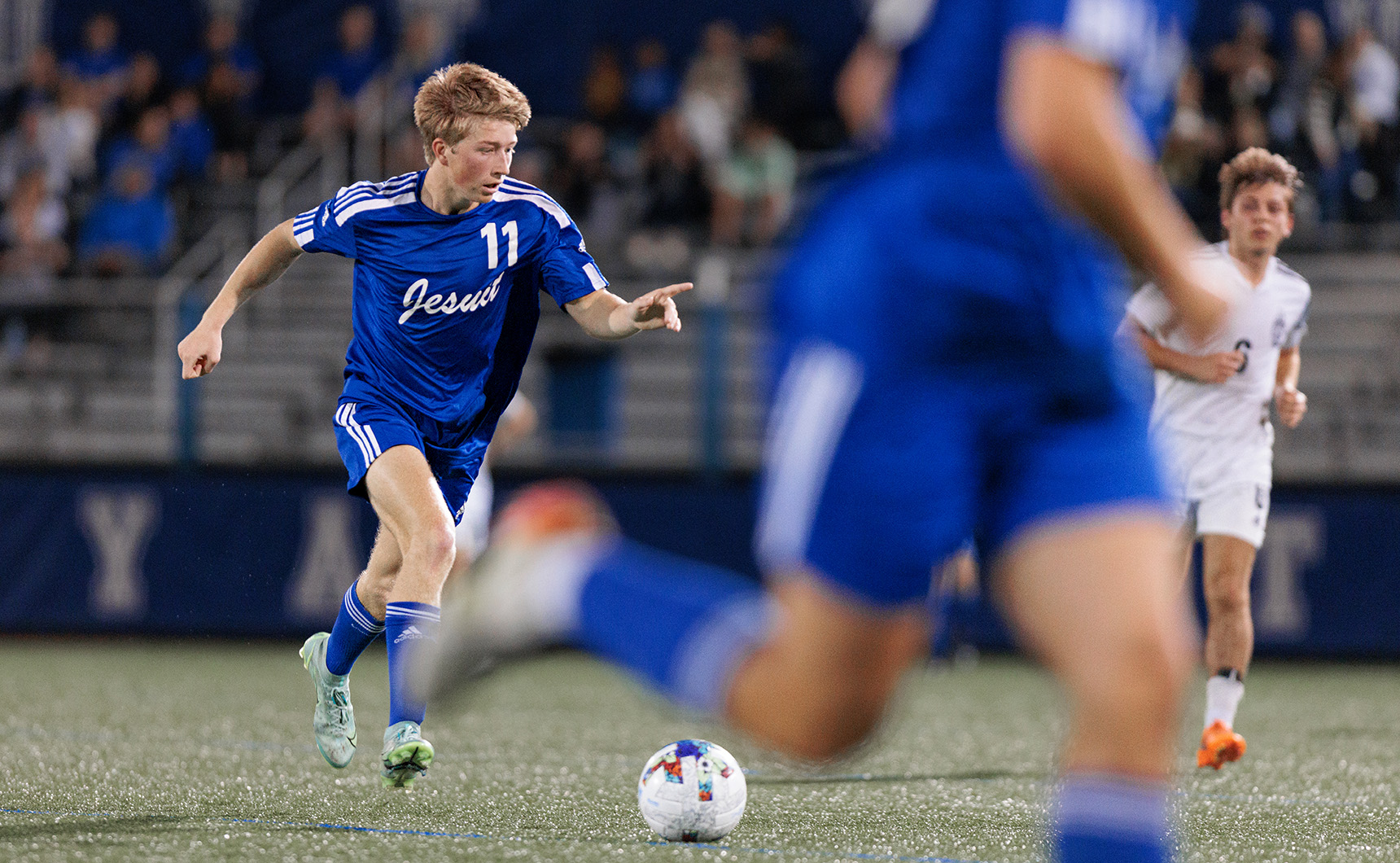 With a 13-4-3 overall record for the season, the Jesuit soccer team recently bested Fountainbleau in the first round of the 2022-23 LHSAA state playoffs. The definitive 6-0 win was the Blue Jays' second victory over the Bulldogs this season after the two teams first met in the Archbishop Hannan tournament earlier this season.
"Having played a very challenging schedule since the Christmas Break," said Jason Dormady, Jesuit's assistant soccer coach, "our players and coaching staff are now focused on their second round opponent."
The Jays will meet up with that opponent, Brother Martin, at 3:15 p.m. in the state playoffs regional round on Thursday, February 9. The game will take place at the Crusaders' home field on Elysian Fields. Admission is $8 for adults and students from non-participating schools and $5 each for students from Jesuit with a valid school ID. The discounted price also applies to children ages 6-11.
Loading…