Blue Jays and Their Dads Celebrate Annual Father-Son Mass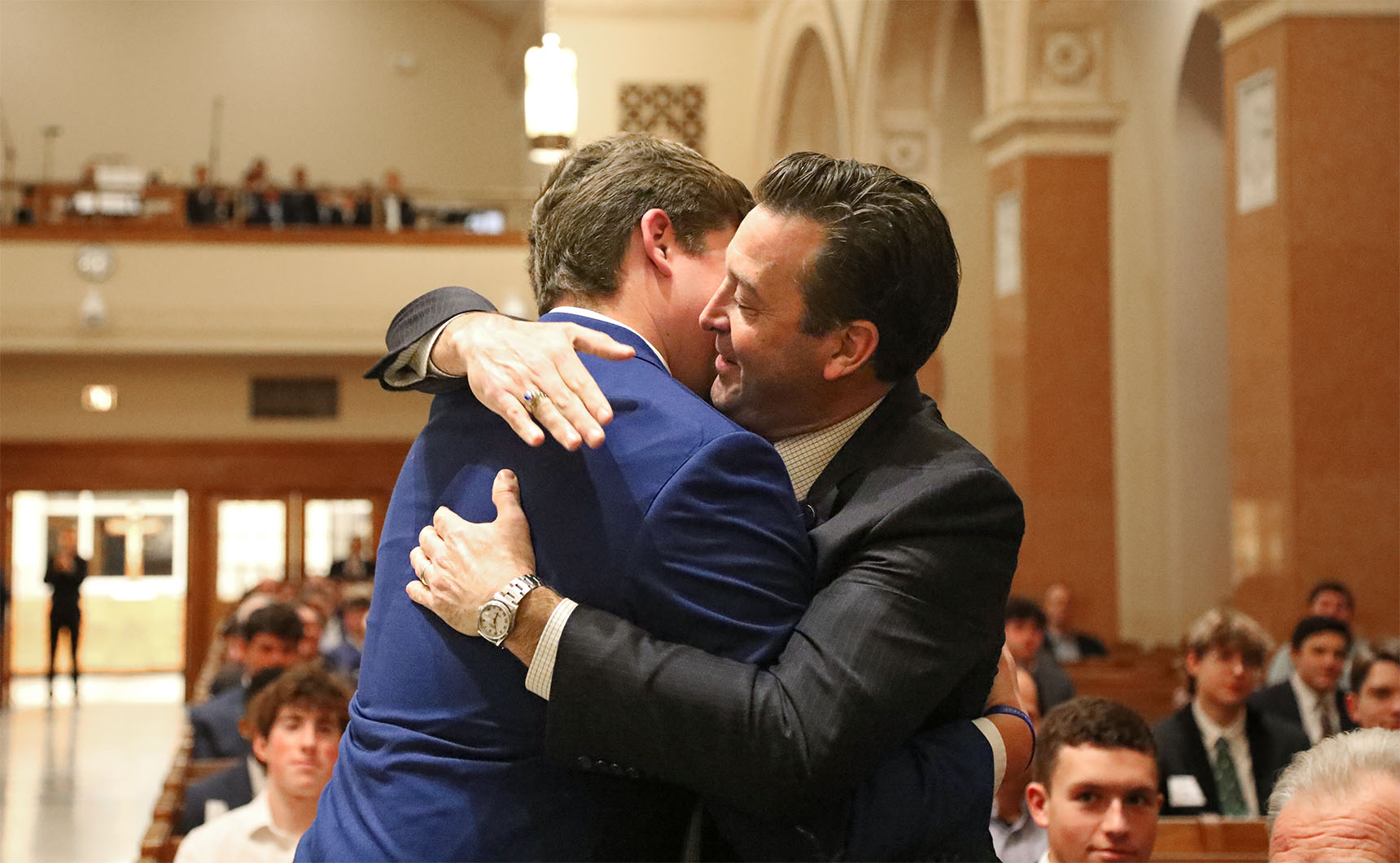 This past weekend, Jesuit held its annual Father-Son Mass and Dinner. The evening began with a Mass celebrated by Jesuit's president, Fr. John Brown, S.J., who focused on the relationship between God the Son and God the Father as a model for the relationship between Blue Jays and their dads.
"In the Gospel today, Jesus gives us some fantastic images… salt, light, and even a city, " said Fr. Brown. "But there is another image in the Gospel today that I think is especially important. It says at the end, 'Just so your light must shine before others that they may see the good deeds and glorify your Heavenly Father.'
"Why does God use the image of 'father' and son' for His relationship with God the Father?" Fr. Brown probed. "Why does God the Son use the father-son dynamic? There could have been a thousand other ways to describe it. It could have been 'God is the fire, I am the heat.' or 'God is the sun and I am the ray of light.' But he uses father and son.
"Fathers and sons for millennia have been the relationship in which the family business is passed from one to another. The son would take over the father's business—the son would carry on what the father had taught him and given him to do. That is what God has asked all of us to do. God has asked us to do [for the world] what we can see in the [relationship] between a father and a son… we are all sons of God, we are all inheritors of what God has given us."
After Mass, seniors Grayson Joint and Roland Waguespack each gave a moving speech about their relationships with their own fathers, David Joint '93 and Roland Waguespack '92 respectively.
Photos provided by Loupe Photography
Loading…