Alumni Return to Campus for Career Day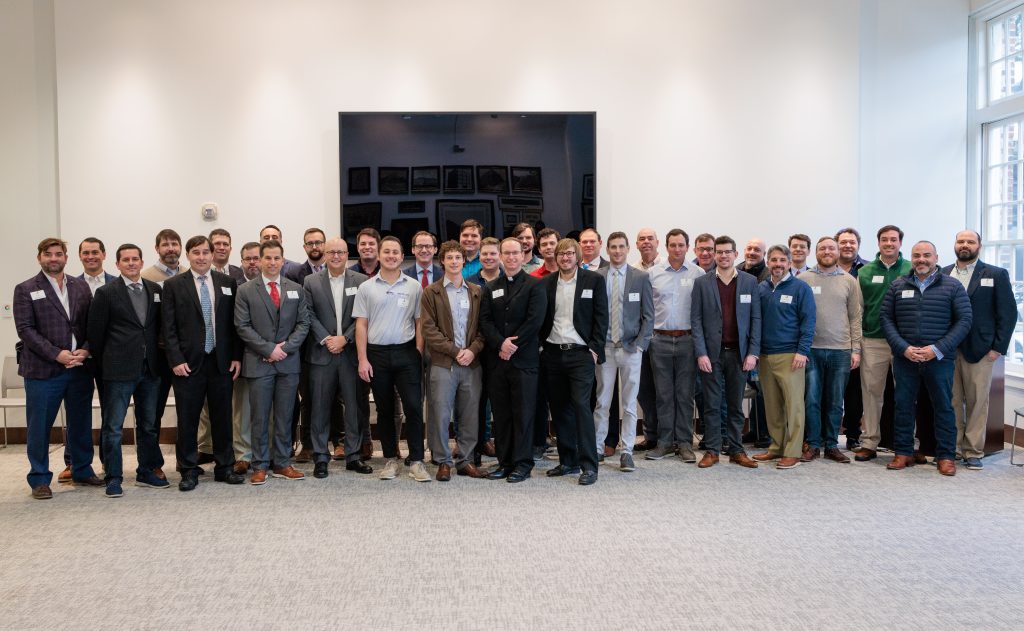 Jesuit's annual career day returned to Carrollton and Banks on Jan. 25, 2023. At the event, an array of Blue Jay alumni spoke to Jesuit seniors and juniors about 26 careers. In two 30-minute sessions, alumni speakers covered such topics as a look at a typical day in the office, future outlook of the field, college preparation, gaining experience, salary, and service opportunities within the field.
While upperclassmen learned about specific careers, sophomores, freshmen, and pre-freshmen gathered in the auditorium for a special presentation by William Stoudt '07.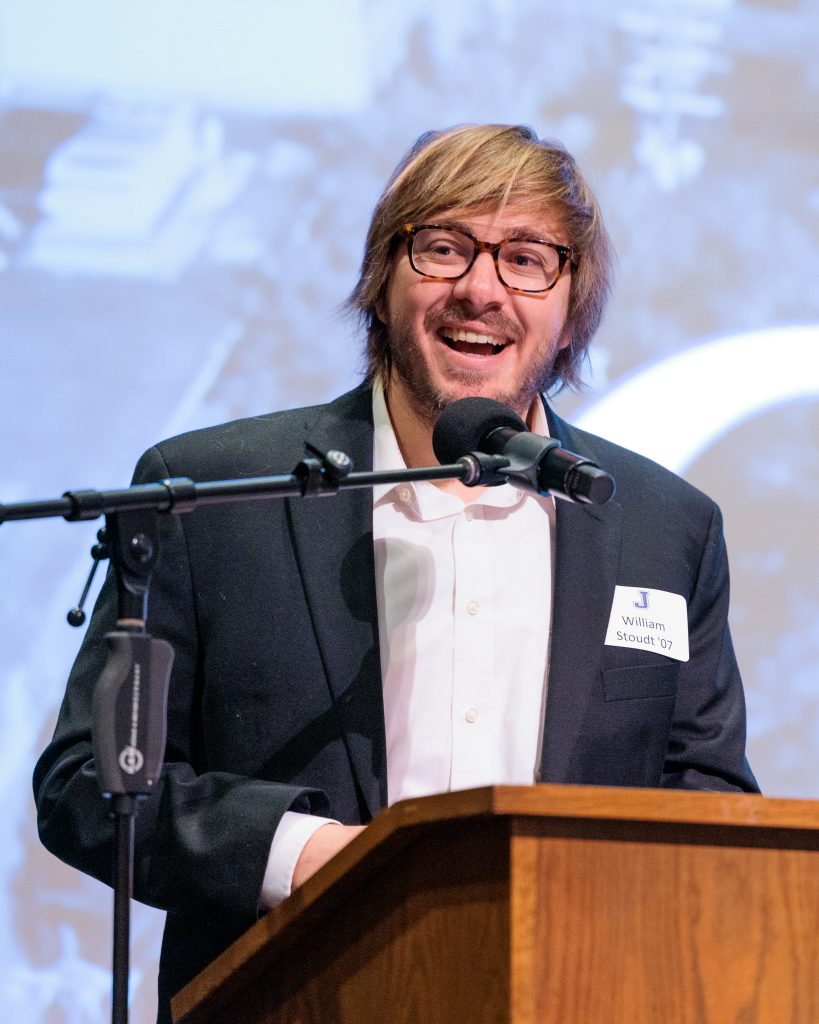 Stoudt is the executive director of Rebuilding Together New Orleans, one of the largest home rehabilitation non-profit organizations in the city. RTNO's goal is to improve the quality of life of low-income homeowners, particularly those who are elderly, disabled, veterans, or single head of households with minor children. Since 2005, RTNO has completed over 850 home repair and community revitalization projects.
As a student at Jesuit, Stoudt, along with his identical twin, Patrick, volunteered with Youth Rebuilding New Orleans, an organization established by high school students to help gut and repair homes damaged by Hurricane Katrina. Stoudt is a founding member of Jesuit's Lacrosse Team and Foosball Club and was also a member of the Chess Club and the Phils set crew. Upon graduating from Tulane with a BA in political science and a BSM in business management in 2011, he became YRNO's first executive director. In 2014, he was named to Gambit's 40 Under 40, which recognizes young adult leaders making a difference in the city. He also served as a commissioner for Volunteer Louisiana from 2014 to 2018. He is currently one of the leaders of the alumni component of Jesuit's Thanksgiving Drive, which feeds about 200 families annually, and a member of the Class of 2007 leadership team.
During his presentation, Stoudt told the story of how his experience working with YRNO as a student led to his role as the program's first director and eventually the director of RTNO. He mentioned how his love of chess has helped in figuring out problems and finding solutions. He also spoke about the many volunteers with whom he has worked, including NFL and NBA players, but also emphasized that anyone at least 15 years old can volunteer with the program.
Stoudt encouraged today's Jays to pursue goals that are important and meaningful to them and to follow their own paths in life. During a spirited question-and-answer session, he explained how his many PH's in his early years at Jesuit taught him about the importance of respect for others and why working for a non-profit organization has been meaningful to him.
---
Career Day is a project put on by the Alumni Office in conjunction with the Guidance Office. Both the classroom and auditorium sessions saw Jesuit's alumni serve as great resources for today's Blue Jays. Alumni participation in Career Day is a meaningful way in which Blue Jay alumni reconnect and give back to their alma mater.
Alumni Volunteers
Alumni who would like to volunteer their time for Career Day or any other alumni event at Jesuit should use this online Alumni Volunteer Form to indicate their interest.
Loading…