Cullen Doody '08 Named U.S. Cross Country Coach of the Year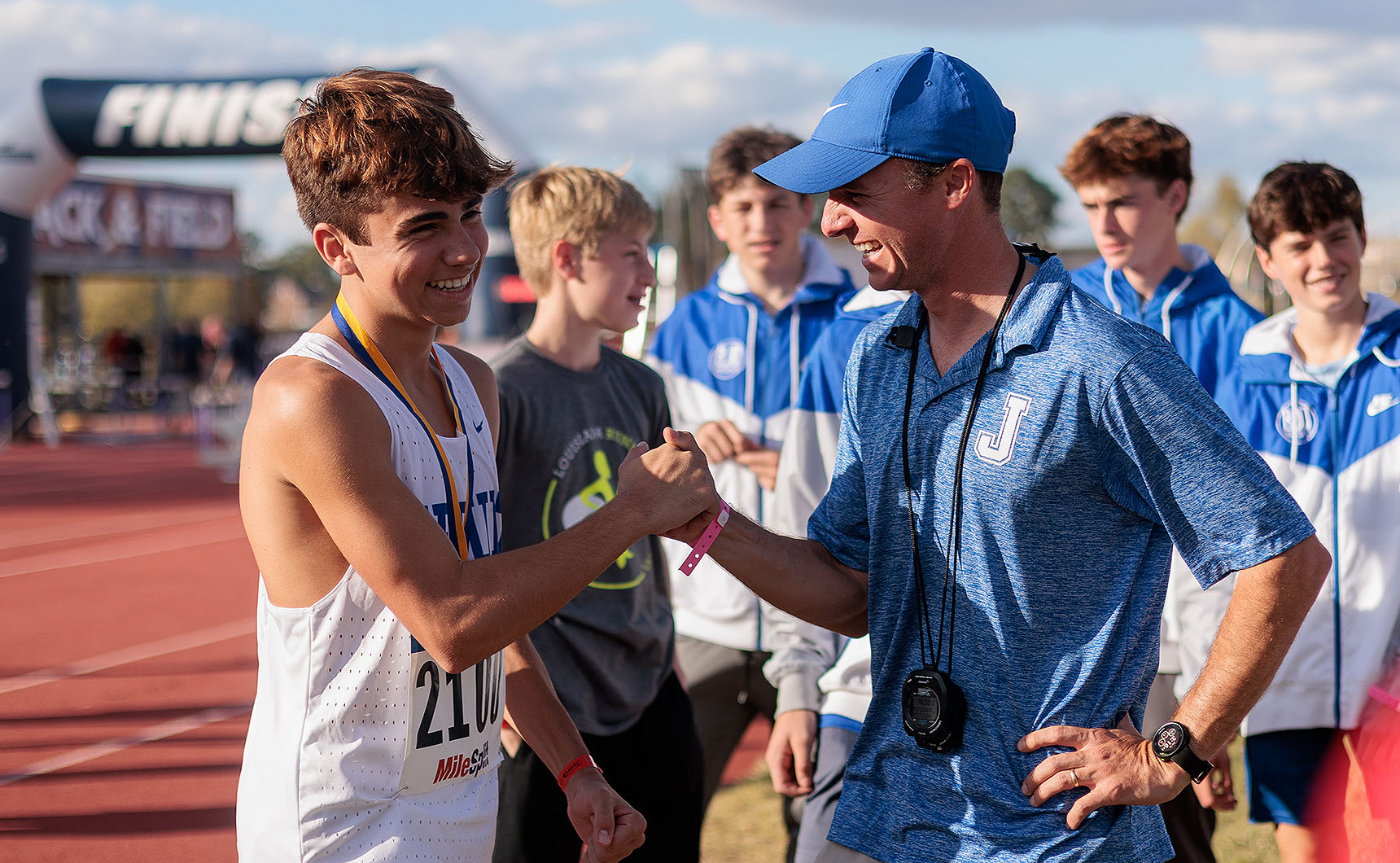 Press release from the United States Track & Field and Cross Country Coaches Association
Hype surrounded the boys' team from Jesuit (La.) High School and the girls' team from Saratoga Springs (N.Y.) High School entering the 2022 cross country season.
The Blue Streaks were the reigning MileSplit50 Girls Team of the Year, and that same website (MileSplit US) asked in its yearly preview, "How will Jesuit handle the expectations of a season where they're expected to be the best team in Louisiana history?"
Pressure created diamonds: Jesuit High School and Saratoga Springs High School dazzled. That's why their respective coaches – Cullen Doody (Jesuit) and Art Kranick and Linda Kranick (Saratoga Springs) were named the USTFCCCA National High School Cross Country Coaches of the Year Presented by the United States Marine Corps on Thursday.
Jesuit High School did the unthinkable: Doody's team made perfection look easy.
Nola.com: Jesuit has a coach who has been selected as the best in the country for his sport