2022-23 Father-Son Mass & Dinner Registration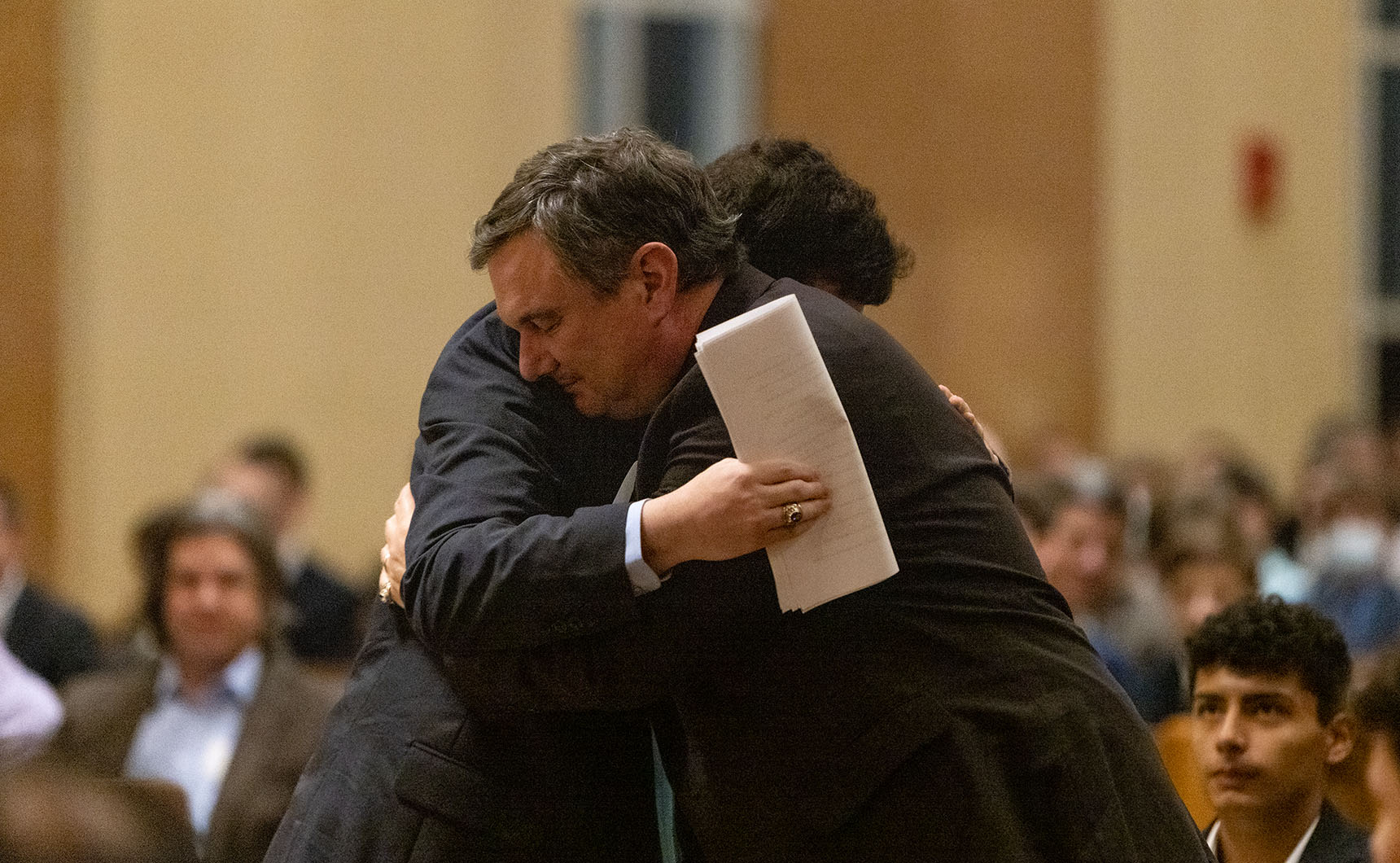 Thank you for your interest in Jesuit's annual Father-Son Mass & Dinner on February 4, 2023.
The evening begins with Mass at 5 p.m. in Jesuit's Chapel of the North American Martyrs and is followed by a steak or grilled chicken dinner in the Student Commons. Due to space limitations in the Commons, registration for this event is limited to 500 people. Therefore, if you plan to attend, please register as soon as possible.
Registration Is Now Closed for This Event
Call 504-483-3839 if you'd like to attend the Mass and to be placed on the waiting list for dinner.