Quiz Bowl Tops Interstate Tournament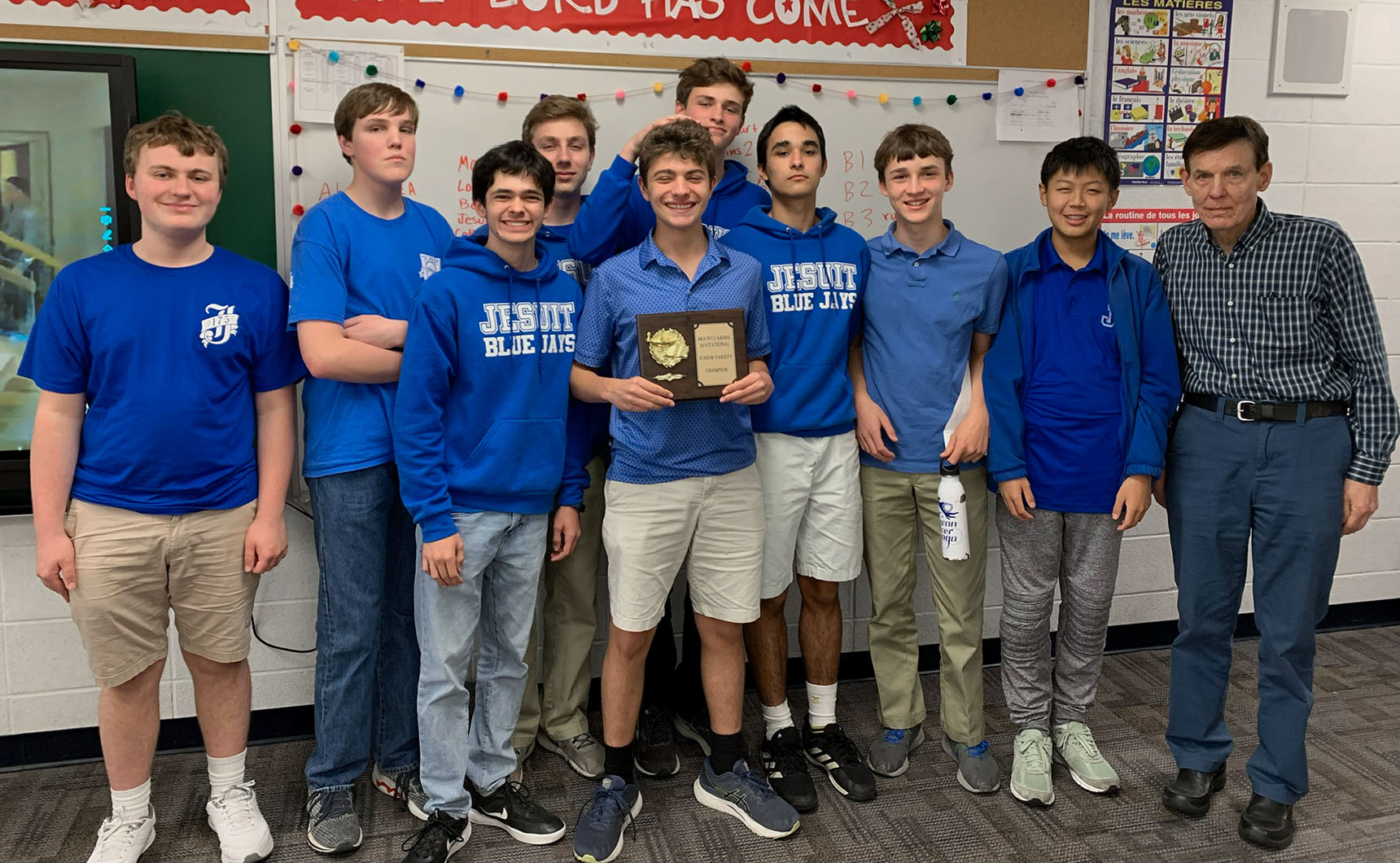 In December, three Jesuit Quiz Bowl teams competed in the Mt. Carmel Invitational Quiz Bowl Tournament against teams from across Louisiana and Mississippi. Blue Jay Quiz Bowlers came away with a win after a thrilling late-tournament comeback.
The C team of sophomores Klein Konrad, Mack Thomas (captain), and Evans Wise; freshman Elijah Perrien; and pre-freshman Arthur Meade, most of whom were playing in their first-ever tournament, made their mark facing off against teams of upperclassmen. They made it through the preliminary rounds in the top half of their division but eventually fell in a tough playoff bracket.
The B team of sophomores James Redmann (captain), Carter Rigney, Thomas Schmitt, and Aidan Wang finished as the third team in their division entering the playoffs. There, they scored a win against the Jesuit C team but lost in their next match by just a single question. Even so, their performance earned them the top JV team award, given to the best team of sophomores or below.
Finally, the A team of seniors Max Daly, Lee Reymond, Wade Rogers (captain), and Derek Tsang and sophomore Christian Thomas recovered from an early loss in the preliminary rounds and stormed back in the playoff rounds, where they won two exciting matches on the final question, to win the tournament. In addition, Wade Rogers won an award as the highest individual scorer for the day.