Mu Alpha Theta Kicks off Season with New Math Challenge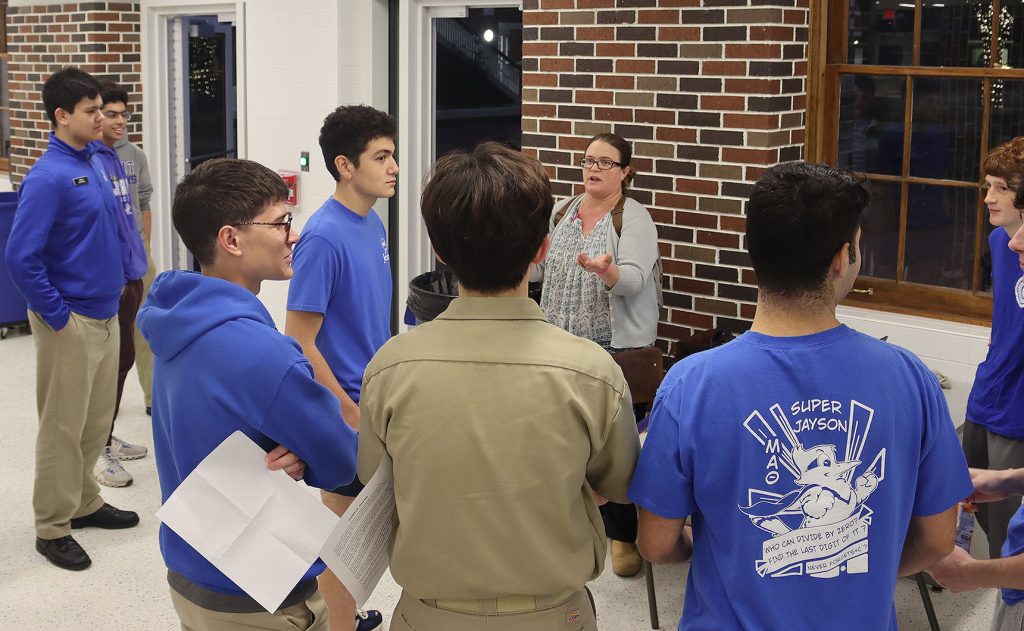 Last week, the Jesuit chapter of Mu Alpha Theta hosted a District Meeting for students from schools within Orleans and St. Bernard parishes to meet and learn about upcoming events. Approximately 80 students from Ben Franklin High School, Brother Martin High School, Newman School, Mount Carmel Academy, St. Mary's Dominican High School, and Jesuit gathered for refreshments and math games.
The focus of the experience was a math game called 'Hustle', one of the unique games available for students to play at the state convention in the spring. Hustle is a game in which a team of four students in three different levels of math courses compete as a team to answer 125 questions ranging from Geometry to Calculus in 50 minutes. Each team must submit 25 answers (5 of each type of question) every ten minutes.
Because Hustle is not typically offered at single day tournaments, this meeting is the only time many students can try this game before the state convention.
As the District I Governor for Louisiana Mu Alpha Theta, senior Preston Rumney promoted several tournaments coming up in January and encouraged schools within District I to attend the next meeting in which students will learn how to play 'Descartes.'