John Kling '17 Reflects on his "Richly Rewarding Experience" in the Alumni Service Corps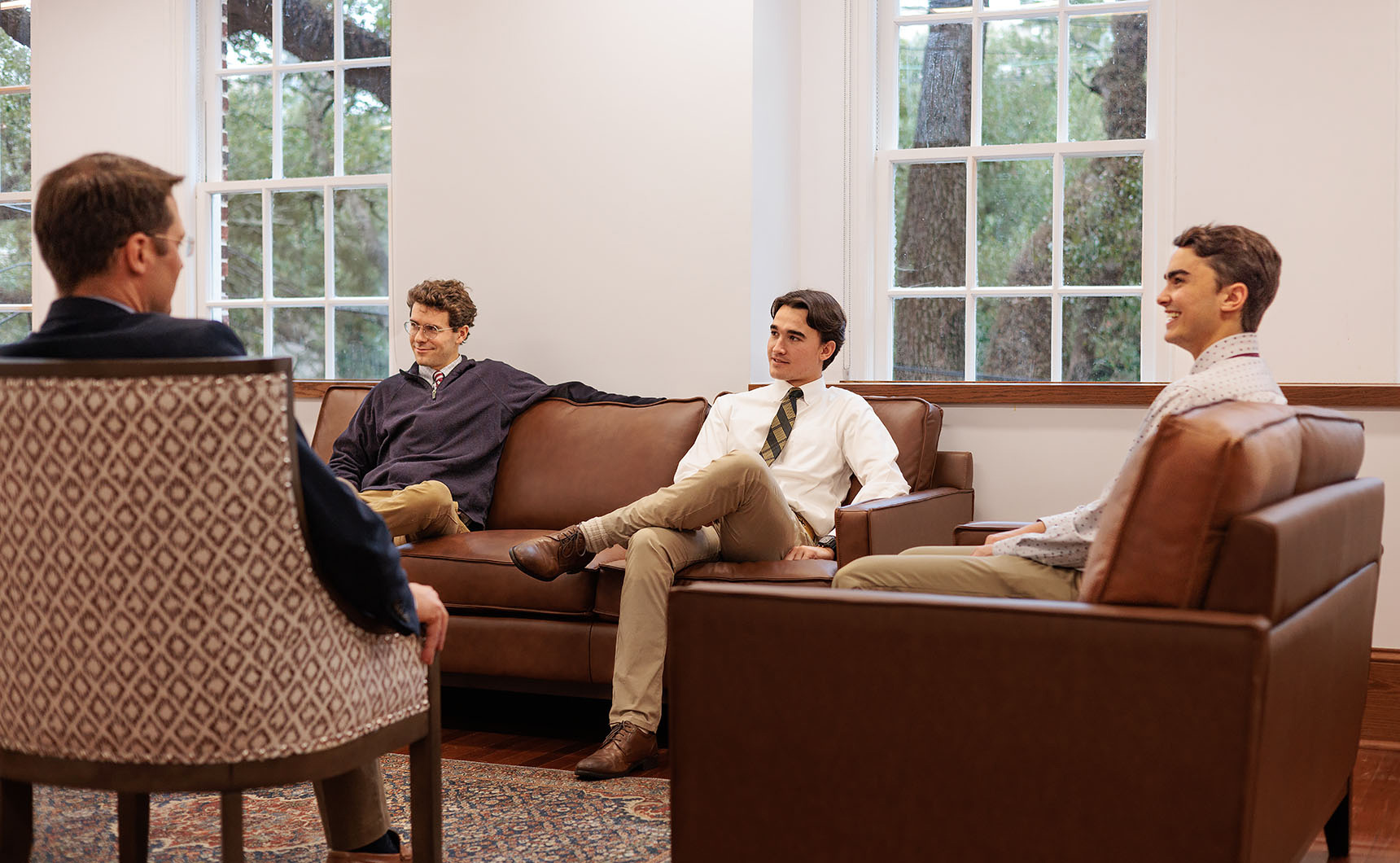 The Alumni Service Corps (ASC) program allows Jesuit alumni who are recent college graduates to devote a year of service to their alma mater. Just four months into his ASC year, John Kling '17 reflects on his experience of ASC and the impact that a year of service to Jesuit can make on the school community. For the 2022-23 academic year, Kling has served in the program alongside Jake Kuebel '18 and Ridge Retif '19.
The greatest gift of the Alumni Service Corps (ASC) program has been the freedom to explore ways to give back to the Jesuit community. I have filled my calendar with coaching cross country and moderating clubs such as Classic Rock Club, Rock Climbing Club, and the newly formed Big 23 Club. I have a lot to do, but I rarely feel overwhelmed from these activities. And while the academic component of the program is at the heart of my experience in the program, the most rewarding aspects of the ASC program lie within its pillars of spirituality, community, simplicity, and service.
It has been a wonderful experience returning to this place in which my own faith life was able to develop so well. The commitments of weekday Mass and weekly Bible study have allowed me time to focus upon my faith in adulthood, not to mention spending time in places like the second-floor chapel to refocus during the school day. I have even had opportunities to lead discussions on Kairos retreats as a faculty member. Instead of simply supervising the retreat, I was able to take a more active role and have a real personal impact upon the students around me. To both give back to the school by guiding today's students spiritually and receive from the spirituality pillar of the program have been blessings beyond measure.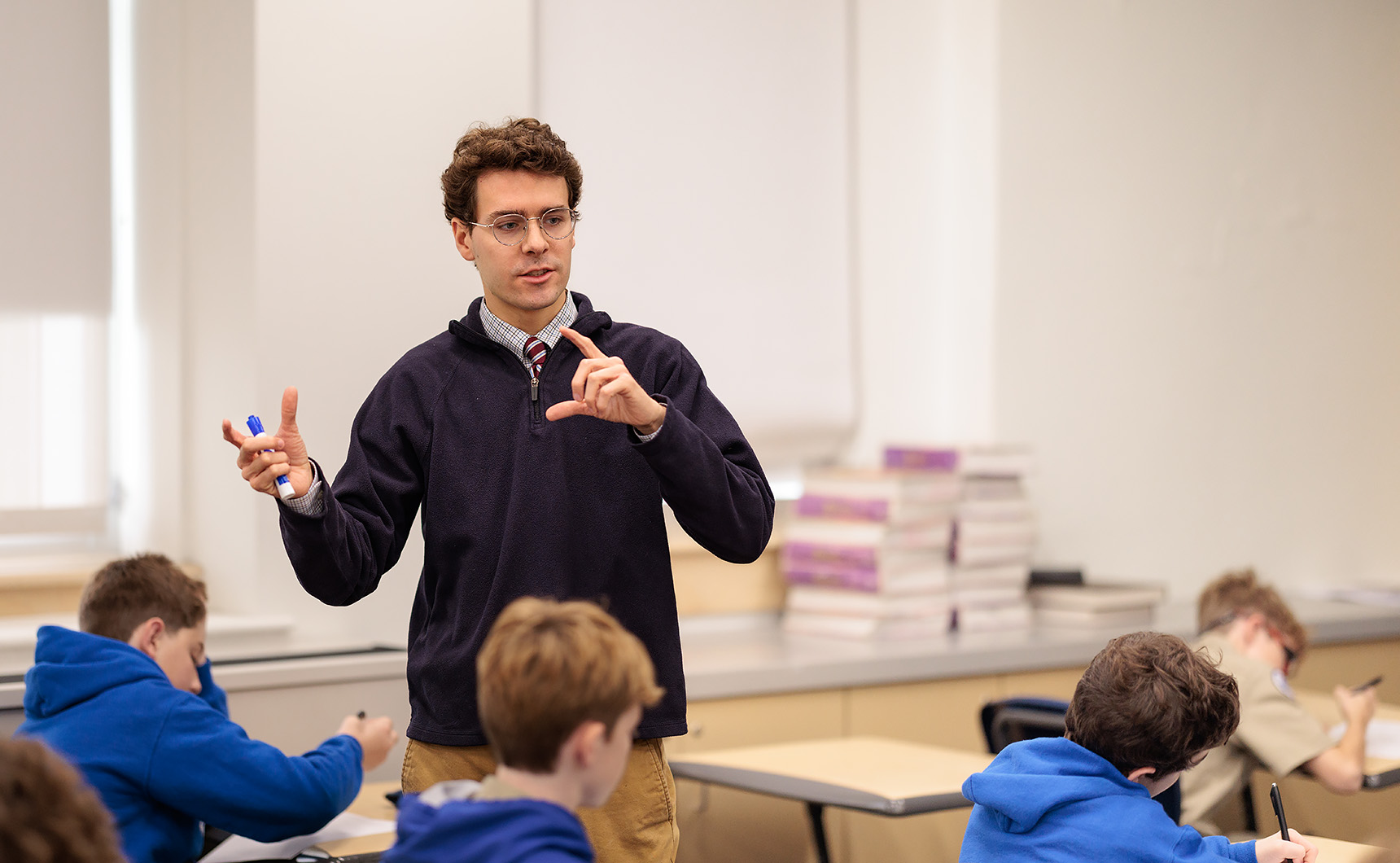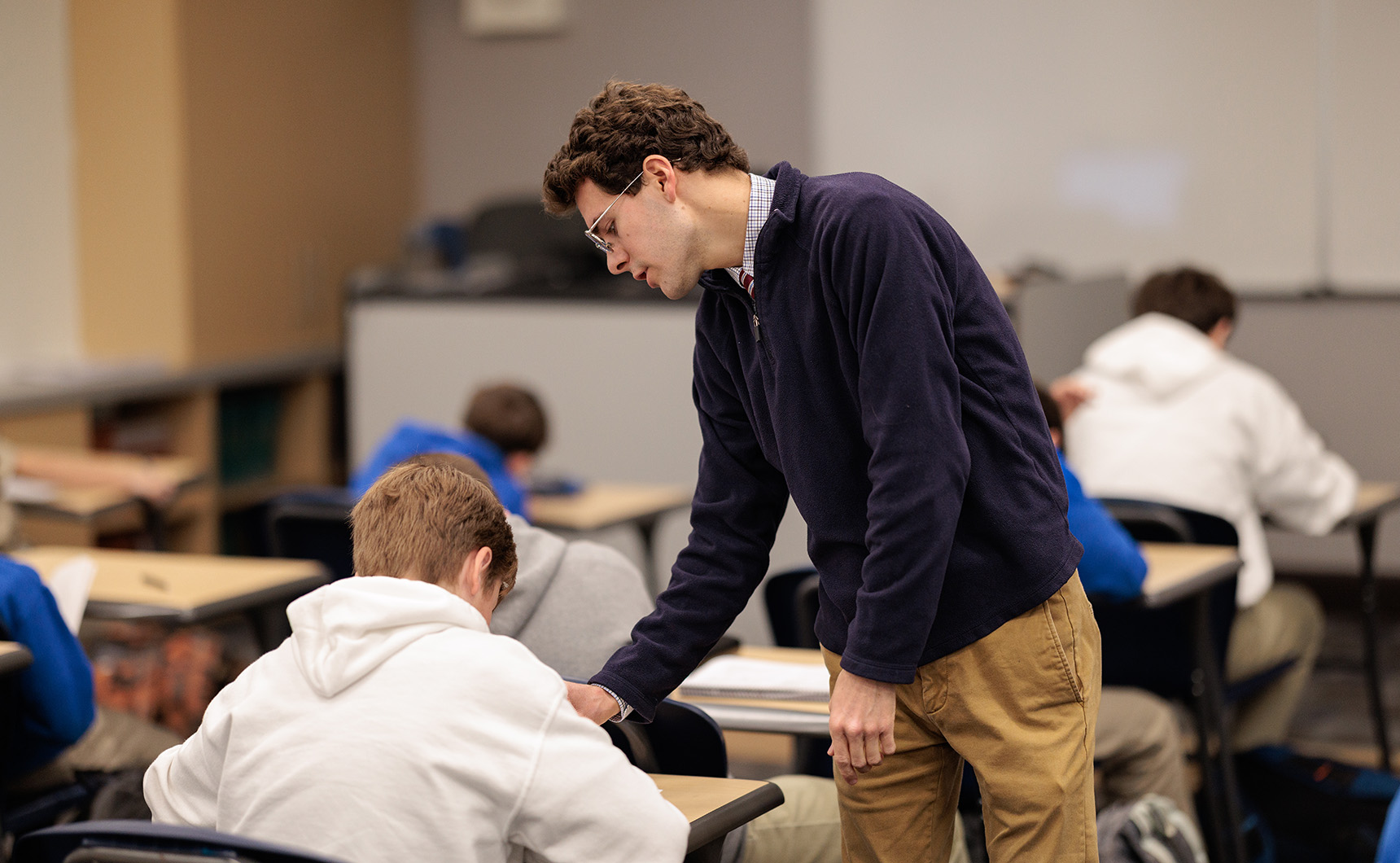 The community aspect of the program has been a great chance to form new bonds of kinship with other Blue Jays. This year is unusual with members from three different classes (the Classes of 2017, 2018, and 2019), but we have grown close quickly over our time in community. Our different experiences from various graduating years allow each of us to bring something new and unique to the Baudier house, creating a constructive and tight-knit ASC group. Furthermore, the commitments to the Jesuit religious community, including weekly dinner and other social events, have been great chances to catch up with familiar faces as well as meet and work with Jesuits new to the high school, such as Fr. Jon Polce, S.J., Jeff Miraflor, S.J., and Nick Blair, S.J.
The simplicity of ASC life has been very natural and ties in well with the communal mission of the program. The Baudier house has been a pleasure to live in, and it is incredibly convenient to have a short commute to work. The simplicity of focus in the program has allowed me and the other alums to better serve. We have all been able to dive deeper into helping teams, clubs, and our classes of students without having to worry about personal obligations like housing. We are frequently available to the Jesuit community, and this functions well with the pillar of service within our program.
My personal favorite pillar of the program has been service. I have greatly enjoyed volunteering my time to sophomore service days, the annual Thanksgiving drive, and assisting Scott Delatte '06 with senior service reflections. While these opportunities in the formal service program truly make an impact, each facet of ASC is done in the spirit of service. I spend many second halves of lunch each week moderating student clubs, and I coach runners on the cross country and track teams each afternoon. The service of my time has made a real impact upon the lives of the students I work with and the Jesuit community. Most of my days are occupied with some extra-curricular involvement, but I would not have it any other way. The Alumni Service Corps allows volunteers to say "yes" to assisting so many student activities and groups, and I am proud to spend this time being present for students in and out of the classroom. These experiences are key to the motto of "men for others," and I am incredibly grateful for the opportunity to live these words out and be a model to current Blue Jays.
Jesuit's Alumni Service Corps has been a richly rewarding experience for me and my fellow alums. I did not foresee teaching here when graduated in 2017, but it has been a great joy of mine to lead classes and shape the educational futures of new Blue Jays in my eighth-grade classes. It has also given me a chance to discern my future in the environment of this welcoming and dedicated community. I am hoping to return next year as a full-time faculty member, so I am thankful for the chance to do so much more than teach during this ASC year. I recommend the program to anyone interested in such a special opportunity in their time following college.
John Kling '17
---
Interested in applying to ASC for 2023-2024? Applications are now being accepted. Email the director of the program, Jeremy Reuther '01 (reuther@jesuitnola.org), to get more information or to request an application.