Grandparents as Artisans of God's Love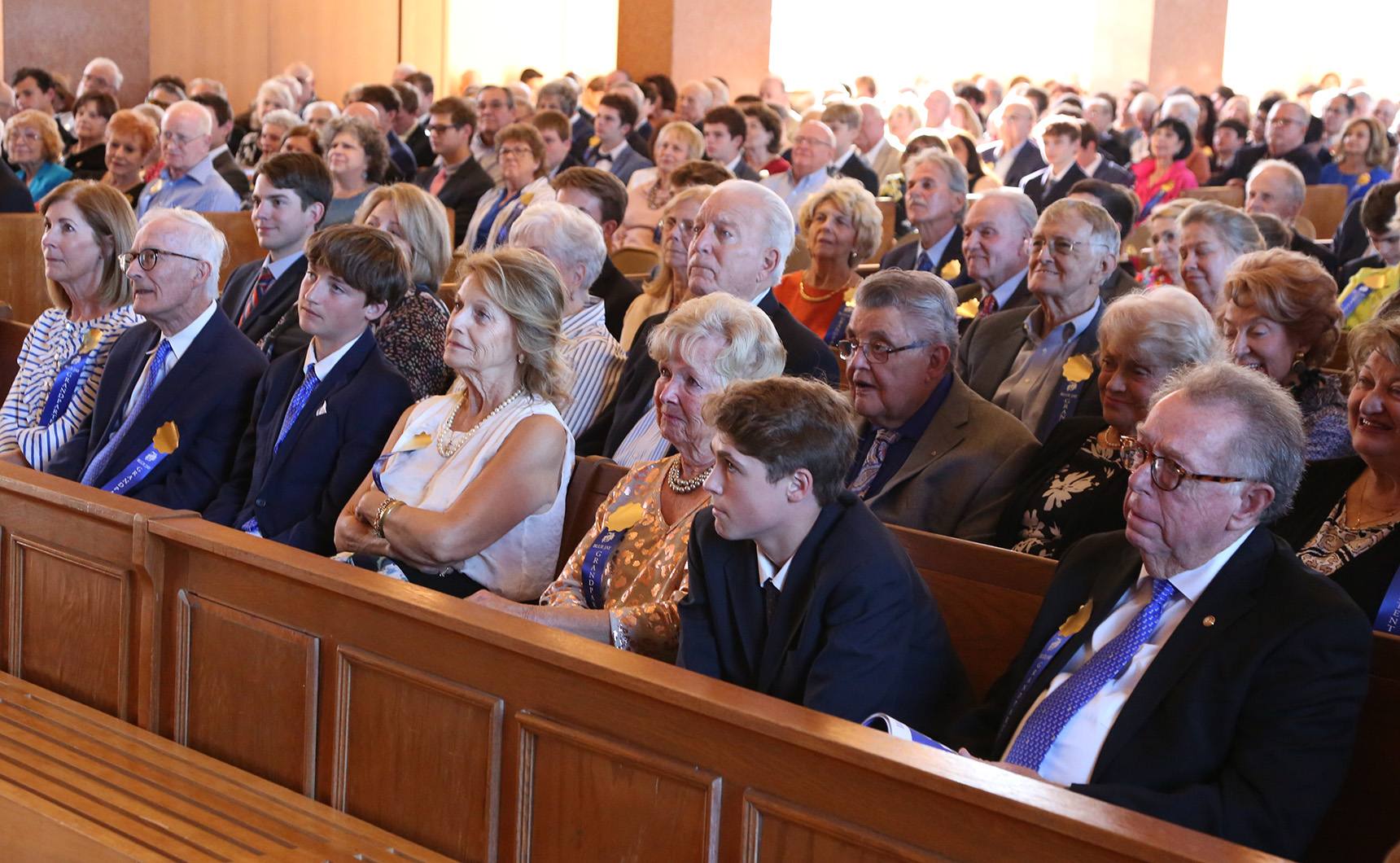 by Daniel Fitzpatrick '09
At 4 p.m. on Saturday, October 1, Jesuit students and their grandparents gathered for Mass in the Chapel of the North American Martyrs. Grandparents' Day remains one of Jesuit's most cherished events dedicated to the celebration of those family bonds which have played such a key role in the high school's 175 year history.
The theme that emerged between Fr. Jon Polce S.J.'s homily and the speeches by seniors Timmy Peterman and Killian Lyon was simple: that while the young have the opportunity to share their strength and their time with their grandparents, it is so often our grandparents who, by witnessing to God's love, prove to be the true fonts of energy in our lives. Peterman, for instance, spoke of his grandmother Pearl's dauntless spirit of adventure, saying that she's as likely to attend a Mass at the Vatican as to teach a tap class. Lyons remarked that his grandmother Babette, when not serving up gumbo or attending one of Pearl's tap classes, is most likely to be found checking her crab traps on the bayou. Grandparents, as Fr. Polce noted, give courageous witness that in the Christian life, God is always calling us to be made new, to become springs of water welling up to eternal life.
In addition to Peterman and Lyon, the Mass featured readings by seniors Christian Courtade and Augie Berner, prayers of the faithful by senior Harrison Golemi, and the presentation of gifts by senior Daniel Burke and sophomore Colin Burke, with their grandparents, Dick and Judy Burke and Mary Arnemann.
Fr. Polce cited Pope Francis's call in a homily to grandparents to be "artisans in the revolution of tenderness in our world." May we all more deeply fulfill our roles in that revolution today.
Loading…