JMOC Hosts Toussaint Trahan '14 to Begin Annual Speaker Series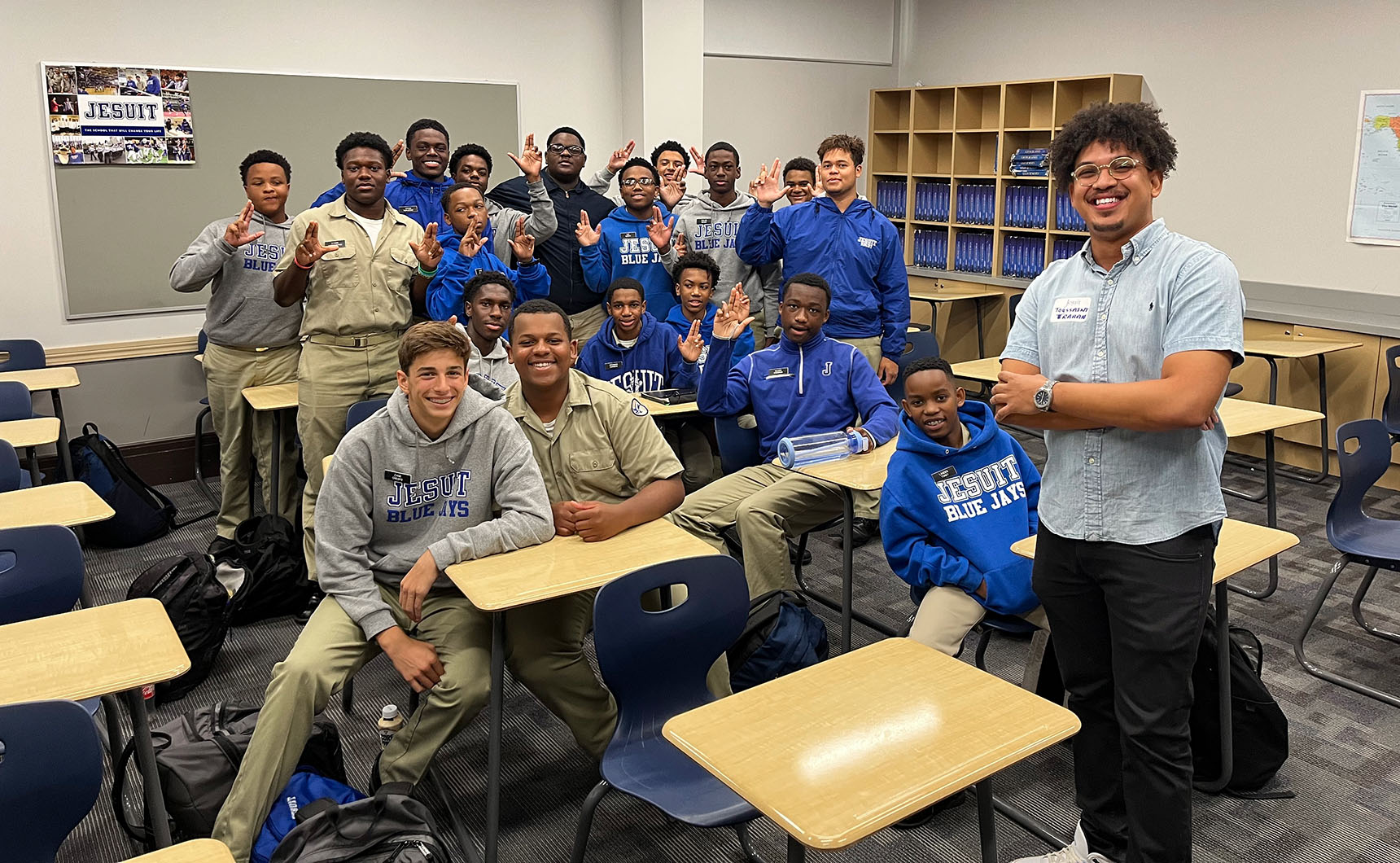 The Jesuit Men of Color launched its annual speaker series on Wednesday, September 28, with a presentation by Jesuit Alumnus Toussaint Trahan '14.
Trahan, who serves as a formal mentor for JMOC members, shared stories about his time at Jesuit and informed students about Posse Foundation scholarship opportunities.
After graduating from Jesuit High School, Trahan left New Orleans to attend Morehouse College in Atlanta, GA, where he received his undergraduate degree in Biology. His most recent post-graduate role with the Posse Foundation allowed him the chance to work closely with the University of Notre Dame and Case Western Reserve University as an admissions representative and mentor to the Posse scholars. In that role, Trahan facilitated youth leadership development programs via weekly workshops on topics such as cross-cultural communication, teamwork, and academic excellence to prepare students for matriculation to college.
JMOC co-moderator Herbert Spurlock, also of the Class of 2014, facilitated this event.
Trahan adds his name to an ever-growing list of men and women for others who have given their time to address the JMOC since the speaker series was launched in September of 2018. That list now includes:
Pierre Beard
Lambert Boissiere III '83
Edgar L. "Dooky" Chase III '67
Kia Hall Hayes
Mary Howell
Troy LeBouef '83
Henry Peterson
Christian Rhodes
Faith Dawson Simmons
David Lee Simmons