Brown Bag Lunches Return with Performance by The Vigil Project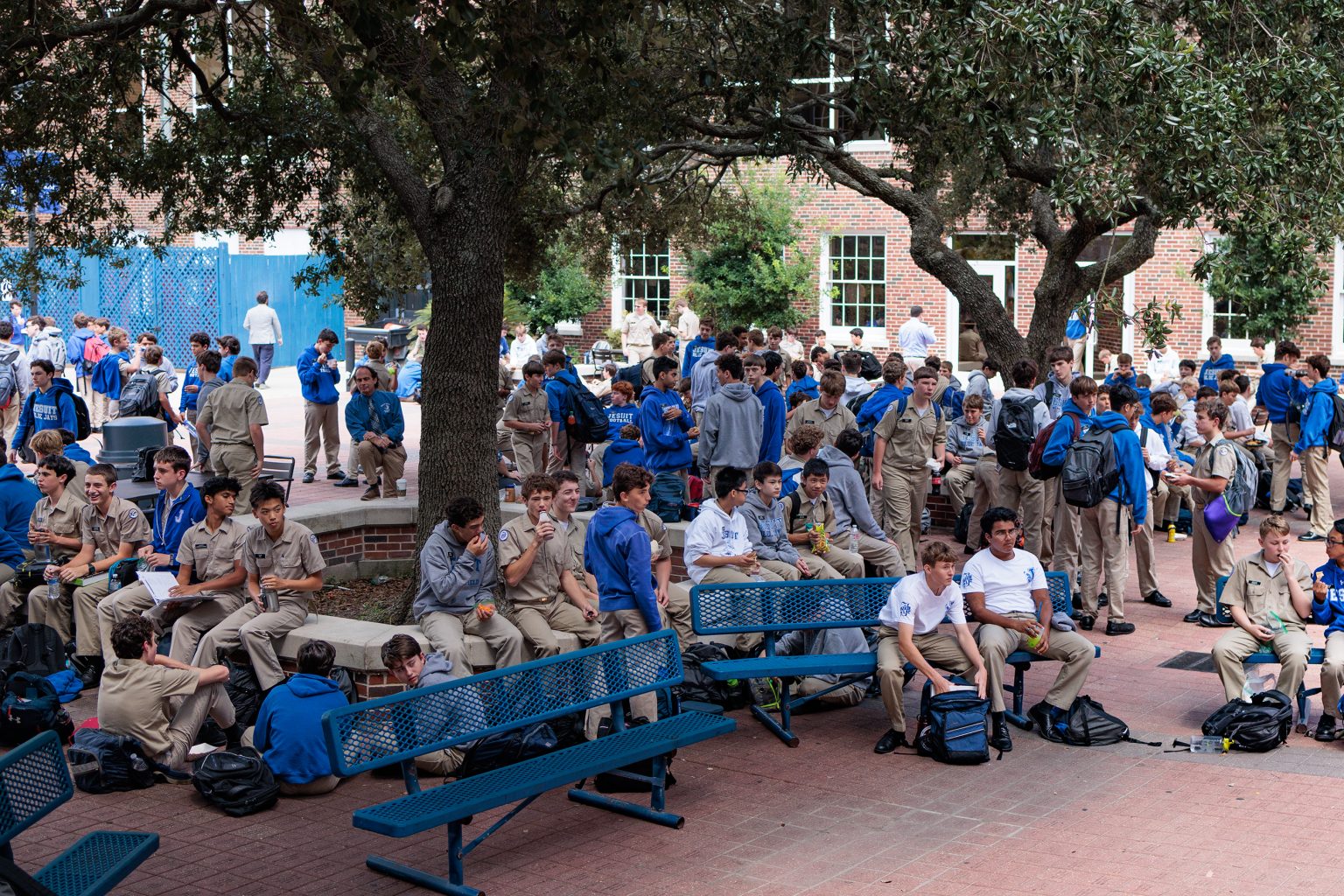 Despite the inherent challenge of facilitating a single lunch period for 1300-some-odd Blue Jays, a signature part of student life for at least the last several decades of Jesuit's history has been a shared lunch during which students enjoy one another's company in the cafeteria, Student Commons, or Traditions Courtyard. This lunch model has given rise to several other traditions over the years—Welcome Week festivities, for instance—but few of these traditions are as cherished by students and alumni as the so-called "brown bag concerts."
According to Jesuit lore, the modern era of brown bag concerts began when Harry Connick, Jr. '85 approached Mat Grau '68, who was then the Jesuit student activities director. After Connick was given the green light to put on a show at lunch, the idea caught on.
"Student and alumni musicians, traveling college bands, and military detachments have often performed for at students at lunch," said Michael Prados '83, Jesuit's alumni director, who himself organized many such brown bag concerts during his own tenure as student activities director. "Over the years, these opportunities have been a vibrant part of student life and have given Blue Jays a chance to connect with the culture of our city and beyond."
This fall, the tradition was rekindled with a guest performance by The Vigil Project to promote the upcoming 2022 NOLA Catholic Youth Conference. This year's conference will be held at Jesuit and will be open to Catholic school students from around the archdiocese. Students can reserve tickets for free through today, Friday, September 16, by contacting Mr. Jeff Miraflor, S.J., at miraflor@jesuitnola.org.