National Merit Program Honors 32 Jesuit Students
Members of Jesuit's Class of 2023 earned 32 National Merit commendations, including 16 National Merit Semifinalist awards. These awards come in addition to the class's two perfect 36 ACT scores earned by Patrick Dowd and Dylan Falcon and superscore 36's from Kyle Jackson and Preston Rumney. The National Merit Semifinalists in Jesuit's Class of 2023 are: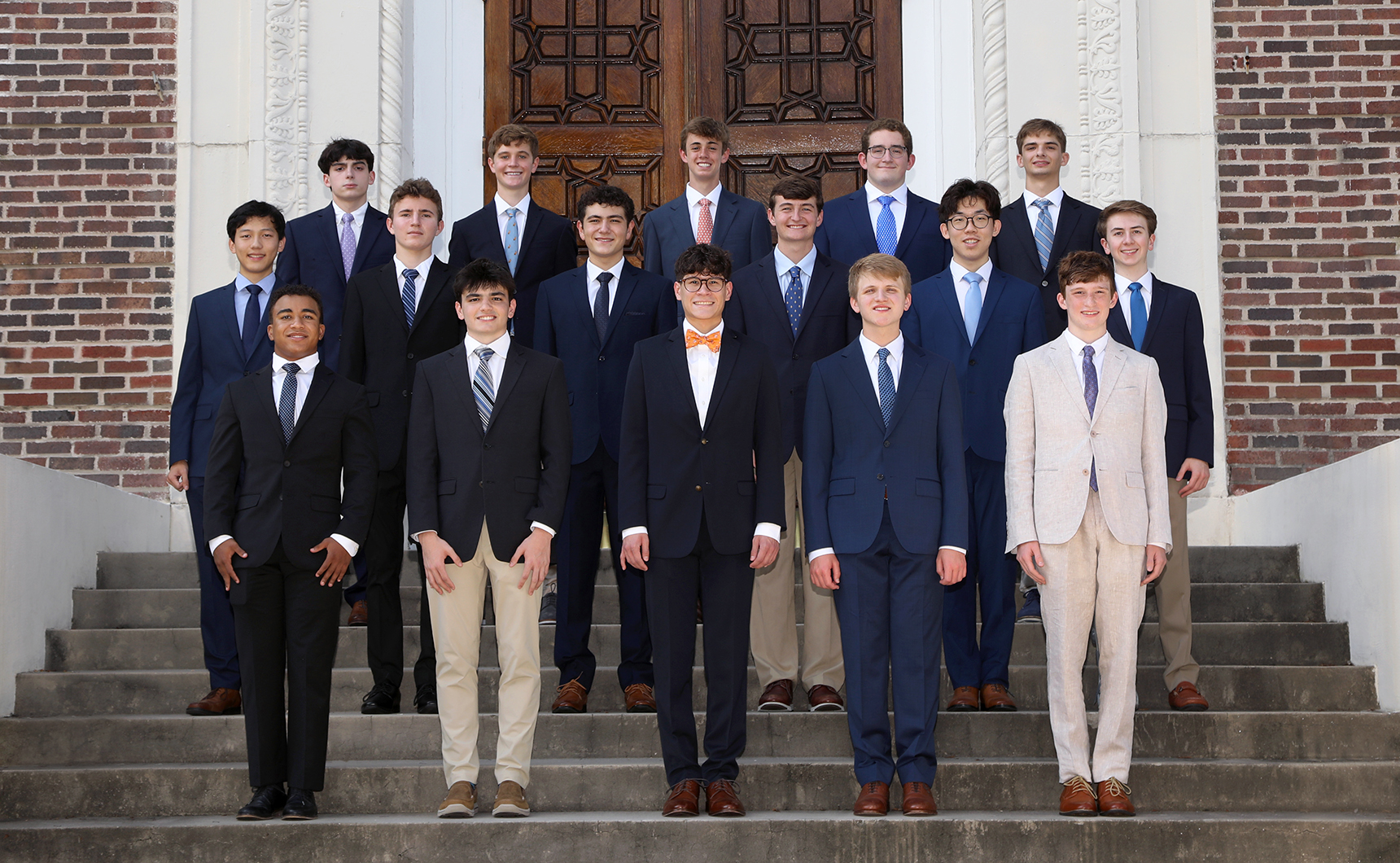 ---
The 16 National Merit Semifinalists in the prestigious National Merit Scholarship Program represented approximately 7% of the 230-plus Louisiana high school honorees. The number of semifinalists in a state is proportional to that state's percentage of the national total of graduating seniors. Nationwide, nearly 1.5 million students entered the competition, and the field was narrowed to only around 16,000 semifinalists. Considering semifinalists alone, this number represents less than one percent of U.S. high school seniors. From the elite group of semifinalists, 7,500 students will go on to win scholarships worth over $30 million.
This year's semifinalists from Jesuit posted scores ranging from 213 to 225 on the PSAT/NMSQT®, which is used as the initial screen in the annual competition underwritten by the National Merit Scholarship Corporation (NMSC).
The following students also earned special commendations from the National Merit Scholarship Program:
Aleksander Cognevich
Christian Courtade
Maxwell Daly
Dylan Dang
Scot Fisher
Luke Hopkins
Christian Pausina
Maxwell Prechter
Leon Reymond
Corey Sakryd
The following students earned recognition from the College Board National Recognition Program:
National Hispanic Recognition Award
Diego Fernandez
Leonardo Garcia
Luis Espinoza
Michael Ferguson
Nicolas Kapusta
National African American Recognition Award
Chase Haydel
Jonathan Jordan
Luis Espinoza
The faculty, administration, and staff of Jesuit High School congratulate these 16 National Merit Semifinalists, 10 Commended students, and 7 College Board National Recognition Program awardees for their significant academic achievement.