Jesuit's 175 Assembly Celebrates the Past, Looks Toward the Future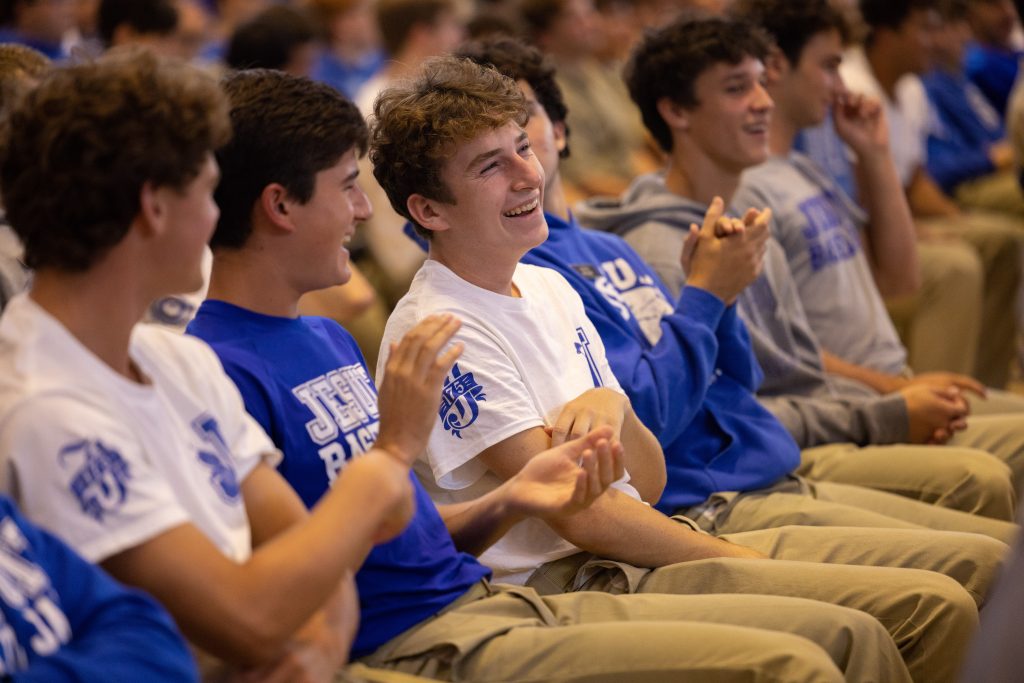 Jesuit celebrated the opening of its dodransbicentennial year with a student assembly on Thursday, Sept. 1, 2022. The order of the assembly started with a guided tour through Jesuit's history narrated by students, including the recognition of veteran faculty members.
The student body then heard words from our school president, Fr. John Brown, S.J. The Blue Jay Band performed a special piece of music, The Blue Jay March. The penultimate speech came from wrestling coach Jon Orillion '01 who hyped the crowd to get them ready for the football game against Slidell that night.
Finally, student body president Roland Waguespack reintroduced the Gizzard Gong to the frenzied crowd. The whole event proved to be a fine way to kick off this year of celebration.
Loading…